11/20 Morning Buzz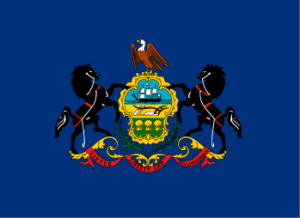 The State House finally passed the transportation bill, Naughton gets a boost from Emily's List and Jim Burn could run for the State Senate. Good morning politicos, here's the Buzz.
House Passes Transportation Funding Bill: On its third attempt, the state House passed the Micozzie amendment 104 to 95 to send the $2.3 billion transportation bill on to the Senate.
Emily's List Boosts Naughton in PA-8: The campaign powerhouse for pro-choice women put Shaughnessy Naughton on track for an endorsement in PA-8, despite heavy involvement of the DCCC in favor of Kevin Strouse.
Dem Opponents Hammer Fitzpatrick over Plant Closing: Rep. Fitzpatrick is under fire after Lockheed Martin announced they were closing a facility in his district.
Val Arkoosh Releases New Web Video: Democratic candidate for PA-13 talks about the need for more female voices in Congress.
Campaigns & Elections: Toretti Named Top "Influencer": The RNC Committeewoman was named one of the top 50 "Influencers" in the magazine's feature.
PA Dems Chair Burn on Short List for State Senate: Pennsylvania Democratic Party Chairman Jim Burn, also a former Allegheny County Councilman, is being recruited for a bid in State Sen. Ferlo's seat.
Legislative Elections Update:
SD-38: State Senate recruiters want to bring Democratic party Chairman Jim Burn into the race against Sen. Randy Vulakovich (R-Allegheny). Burn says it's not his priority, but "never say never."
Statewide
State House Sound Bites: PennDOT chief: "We're like Washington, D.C."
WITF: Reverence marks 150th anniversary of Gettysburg Address
PA Independent: Divisive charter school reform bill headed toward vote in PA
StateImpactPA: Shell actively exploring Western Pa. cracker project
Philadelphia
Axis Philly: Obamacare vs. Corbettcare
Inquirer: Council panel moves to strike 'R-word' from city code
Commonwealth Confidential: Transportation bill not quite dead yet
Heard in the Hall: Gentrification bill passes state Senate
Heard in the Hall: Council seeks change to language on disability
PhillyClout: Field of PGW bidders narrows
WHYY Newsworks: Would Abraham Lincoln have won reelection in the age of attack ads?
WHYY Newsworks: Former New York Times reporter says JFK assassination was 'easily preventable'
KYW Newsradio: Mayor Nutter wraps up trip to Panama
SEPA
Levittown Now: Fitzpatrick Commemorates Lincoln's Gettysburg Address
Montgomery News: Vereb the favorite for Montgomery County GOP Committee chairman
Daily Times: Group says Delco schools underfunded by $45.3 million
Courier Times: Crime lab bill goes to state Senate for vote
Times Herald: Local labor union demands answers from Norristown School Board
Pittsburgh
Tribune-Review: Mayor-elect Peduto posts dozens of jobs, invites applications
Tribune-Review: County Council won't ban drilling in parks
Post-Gazette: Allegheny County Council rejects ban on gas drilling in parks
Post-Gazette: Peduto, Pittsburgh Foundation open website for top city job applications
Early Returns: GOP files new FEC complaint on Sestak
Early Returns: Metcalfe and city Dems join forces
KDKA: Local Politician Working On Bill To Criminalize Revenge Sites
Southwest
Beaver County Times: Rochester mayor proposes regional police force
Observer-Reporter: Controversy surrounds Robinson zoning proposals
Altoona Mirror: Attorney files suit against county
Johnstown Tribune-Democrat: County funds for airport authority could be lower than anticipated in 2014
Johnstown Tribune-Democrat: Pain Township holding line on taxes
NEPA
The Times Leader: Charter board OKs additional pay for architects
Citizens Voice: County workers speak out against budget cuts
South Central
York Dispatch: Tom Wolf, candidate: Nerdy, practical and eager to see Pa. shine
Harrisburg Patriot News: Pennsylvania House defeats major transportation bill
Harrisburg Patriot News: Charter school reform bill now poised for a vote in Pa. state Senate
Lehigh Valley
Morning Call: Pennsylvania House passes transportation bill
Morning Call: Police: Nazareth councilman found passed out drunk in running car
Morning Call: Valley sees 19 percent spike in home sales
Morning Call: Allentown student expulsions alarming, led state
Reading Eagle: Berks leaders want transportation funding, and they want it now
Reading Eagle: An interactive, annotated Gettysburg Address
North by Northwest
Sun-Gazette: No-tax-hike county preliminary budget expected
Sun-Gazette: Instant legacy
Sun-Gazette: Pa. pastor unrepentant over son's gay wedding
Centre Daily Times: Centre County commissioners OK budget without tax increase
Centre Daily Times: Senator to introduce legislation aimed at restructuring Penn State board of trustees
Opinions
Post-Gazette: Choose wisely: Pittsburgh needs the best council president
Courier Times: Let the state pay the bills
Blogs
Commonwealth Foundation: Pennsylvania's Bleak Budget Future
Commonwealth Foundation: Union Dues Backing Political Groups Prompted My Resignation
Keystone Politics: INTERVIEW: Dr. Valerie Arkoosh on the Issues Facing the 13th District
Keystone Politics: PA House Fails to Pass Transportation Funding Bill
Lehigh Valley Ramblings: Is Obama Done?
Lehigh Valley Ramblings: NorCo Deputy Sheriffs Save My Friend's Life