1/16 Morning Buzz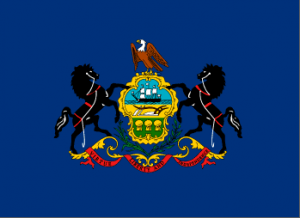 Politicians continue to hop in and out of the PA-6 race, Stack posts healthy cash on hand numbers for Lt. Gov race and we give a wrap-up of the Governor's candidate forum. Good morning, politicos. Here's the buzz.
PA-6: Chesco Commissioner Costello Launches Bid: Chairman of the Chester County Board of Commissioners today officially launched his run for the Republican nomination in PA-6.
ChesCo GOP and Dems Make Moves In PA-6: Chester County GOP Chairman Val DiGiorgio decides against a run for Congress and Democratic Chester County Commissioner Kathi Cozzone considers jumping in.
Sen. Stack's Lt. Gov. Campaign Has 400k On Hand: Senator Mike Stack's campaign for Lieutenant Governor enters 2014 with $400,000 on hand.
PA-3: Rob Joswiak Enters Dem Primary: Western PA Air Force vet announces intention to seek Democratic nomination in Pennsylvania's 3rd Congressional District.
PA-8: Strouse Earns Endorsement of MontCo DFA: Montgomery County Democrats for America backed Strouse for Congress.
Dr. Rose Announces Campaign for SD-6: Dr. Kimberly Rose rallies support for her State Senate campaign against Sen. Tommy Tomlinson.
Fitzpatrick's Bipartisan Work Highlighted in New Book: New book encourages bipartisan cooperation and shared goals in Washington
PA-13: Boyle Endorsed by 16 Montco Dems: The State Rep. released a list of sixteen Democratic officials and leaders from Montgomery County who are backing his campaign to replace Allyson Schwartz in PA-13.
Stefano Announces Bid for SD-32: Republican businessman declares challenge to Sen. Kasunic.
MoveOn.Org Taps Houghton for PA-16: The progressive petition website tries to enlist Tom Houghton to run against Joe Pitts.
Energy Sustainability Gov Forum Wrap-Up: Democratic candidates all gave good, if slightly similar, answers when it came to environmental protection.
Legislative Elections Update:
HD-101: Rep. Mauree Gingrich has announced that she will be seeking the Republican nomination for the PA House of Representatives' 101st Legislative District. Gingrich has represented the 101st District since 2003.
"After considerable deliberation and soul-searching, I have decided to once again put my record before the people and seek their support for another term in office," said Gingrich. "As I have always said, it has been my honor and privilege to serve the 101st Legislative District in the Pennsylvania House of Representatives."
HD-114: Rep. Sid Kavulich (D-Lackwanna) has a Republican challenger: Melanie Madeira.
A lifelong resident of NEPA, she's raised six children there with her husband David. David Madiera is a prominent, conservative NEPA radio host
"I may be considered a "political outsider" by some, but I know the people of this district and what they stand for. As your State Representative, I intend to make a difference for all of us. Pennsylvania is a wonderful place to live and raise a family," Madeira said. "I truly believe that when we restore our liberties and get government out of our way, we will, once again, excel and prosper."
This race will be tough for her, or any Republican. It's 63.3% Dem, 29.4% GOP by voter registration.
HD-199: State Rep. Stephen Bloom (R-Cumberland) announced his run for re-election in his House seat, which he has held since 2011.
"In my short time at the Capitol, I've been able to make a positive difference," Bloom said. "I've helped win some very tough battles against higher taxes and spending. But as conservatives, we must keep the pressure on. The minute we turn our backs, the big-spenders in Harrisburg will regain the upper hand. We've got to keep pushing for less spending, less government, lower taxes and more freedom."
The district includes the boroughs of Carlisle and Newville, and the townships of Dickinson, Lower Frankford, Lower Mifflin, Middlesex, North Middleton, Upper Frankford, Upper Mifflin and West Pennsboro. The newly redistricted area will also include the fifth, sixth, eighth and ninth precincts of Silver Spring Township.
HD-202: Jared Solomon's campaign for the 202nd Legislative District raised more than $65,000 from over 450 donors by the end of last quarter. He's running in the primary against incumbent Rep. Mark Cohen (D-Philadelphia)
"The feedback we've gotten to these dinners—and this campaign– is nothing short of amazing," said Jared Solomon. "Since announcing my candidacy just over a month ago, the response has been overwhelmingly positive. We're already hitting the streets with dozens of volunteers a week, and hearing directly from the voters. It's very clear—our volunteers are ready, our donors are ready, and the voters are ready. They want action, and we are going to bring it."
Statewide
State House Sound Bites: School transparency website could be heavier lift than its model
State House Sound Bites: House passes plan to redevelop school funding formula
PA Independent: PA closer to protecting crime victims from nuisance laws
PA Independent: Under new management, Philly Renaissance Schools show growth
StateImpactPA: Pa. Democratic gubernatorial candidates debate environmental issues
Philadelphia
The Inquirer: Pa. liquor board gets new chief
The Inquirer: Butkovitz wants lawyers' views on Nutter aides' pay
The Inquirer: Unions see pending Pa. bills as a threat
The Inquirer: Pa. gas prices rise, while other states see decline
Philly.com: Old rival to run for Schwartz's seat
Philly.com: PA's presidential possiblities
Commonwealth Confidential: Times ranks PA among the "worst" drinking states
CapitolInq: ChesCo Republican Costello announces run for Congress
WHYY Newsworks: Pa., N.J., Del. below average on health care sign-ups
PhillyNow: Medical marijuana bill introduced with bipartisan support
PhillyNow: Same-sex Philly couple wants state to recognize their marriage
SEPA
The Intelligencer: Quakertown schools mulling $80 tax hike
AP: Pa. advocates keep eyes on key gay marriage cases
AP: Comcast to build second, taller Philly skyscraper
Montgomery Media: Former Montgomery County Republican Chairman Robert Kerns pleads not guilty, waives formal arraignment
Bucks Local News: Bristol Borough voices 'deep, deep concern' over plans for incinerator in neighboring Bristol Township
Daily Local News: Two share their concerns of NSA overreach
Pittsburgh
Post-Gazette: Ravenstahl's former chief of staff lands job with development company
Post-Gazette: Mayor Bill Peduto seeks resignations from all Pittsburgh board and authority members
Post-Gazette: Vote delayed on Pittsburgh Mayor Peduto's buyout plan
Post-Gazette: Bill addresses vacated land
Tribune Review: Volunteer firefighters, emergency workers get Obamacare break
Tribune Review: City Council tentatively votes against historic status for Produce Terminal
Early Returns: Forum to explore electing more women to office
City Paper: Molchany vs. Readshaw: Redistricting sets up big primary battle for local progressives
City Paper: Process Questions: Why are some city charter schools approved over others?
Southwest
Beaver County Times: Economy borough shake-up sees additional fallout – Vince
Observer-Reporter: Lawmakers question PJM about plant closings in light of request to conserve power – Vince
Observer-Reporter: Canonsburg Council in turmoil over appointments – Vince
AP: Pa. court widens AP open-records victory
NEPA
The Times Leader: Local lawmakers differ on help for jobless
The Times Leader: Pa. Senate to debate use of medicinal pot
The Times Leader: Cartwright legislation part of appropriations bill
The Times Leader: Casey urges Obama to boost LIHEAP funding
AP: Affordable housing for gay seniors opens in Pa.
AP: New chairman tapped for Pa. state pension fund
Times-Tribune: Transportation funding surges for Northeast Pennsylvania
South Central
Patriot-News: Pa. Senate to hold Department of State budget hearing on March 19
Patriot-News: After finger pointing, House overwhelmingly votes for a commission to study Pennsylvania's education funding formula
Patriot-News: If Pennsylvania does get out of the liquor business, expect it to happen slowly
Patriot-News: Pa. fiscal condition lags behind most states: study
Carlisle Sentinel: County, Capital Area Transit revisit funding agreement plans
Carlisle Sentinel: Shippensburg Borough Council reorganizes for 2014
Lehigh Valley
Morning Call: House OKs school funding commission
Morning Call: Easton Area School District looks at more staff cuts, closing elementary school
Morning Call: Early Saucon Valley budget contains a tax hike
Morning Call: Plan would take Bethlehem's CRIZ statewide
Express-Times: Debate looms over Robert Sletvold's nomination as chief public defender
Express-Times: Allentown residents urge city hall to open its doors to the homeless
North by Northwest
Sun-Gazette: School board reviews preliminary budget, approves debt refinance
Sun-Gazette: Board agrees not to exceed Act 1 index
Sun-Gazette: Tioga County commissioner discusses Biggert-Waters Act
Daily Times: Former county official Keith Bierly to seek Penn State board seat
Daily Times: Consultant to discuss trustee reforms
Opinion
Post-Gazette: Courts of misconduct: The new code is good but could have been better
Daily Local News: Column: Mitch McConnell's big lead gets GOP attention
Express-Times: EDITORIAL: Best choice may not be right choice for Northampton County chief public defender
Blogs
Media Trackers: Government Unions Ready to Crush Popular Pennsylvania Reforms
Media Trackers: Philly Schools' Credit Rating Depends on Contract Agreement, State Aid
2 Political Junkies: The FBI Confirms, The Right Wing Media Denies
Keystone Politics: #PAGov: Tom Corbett's Paying $30M For a Talking Point
Commonwealth Foundation: Who is Waging a War on Workers?
Commonwealth Foundation: Five Facts about Obamacare Enrollment
Pennsylvania Budget and Policy Center: Don't Give Up The Fight
Lehigh Valley Ramblings: Scavello, the NIZ Twins and Abe Atiyeh?