A primary battle, an online rant, and "Operation Pork Chop" made this week one to remember. Check out who made this week's list.
Marc Gergely. The State Rep. (D-Allegheny) hasn't been charged with anything in relation to "Operation Pork Chop," but it is not flattering. State agents conducted the operation that resulted in 16 indictments over an illegal gambling operation. Gergely received a letter from Barb, a constituent who said her husband was addicted to gambling machines and blamed Ronald "Porky" Melocchi, the primary subject of the investigation. Gergely called Melocchi to tell him about the letter. The problem? "Barb" was a creation of the state Attorney General and wire-tappers caught Gergely on the phone warning Melocchi. Ouch.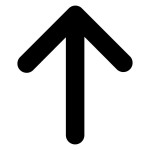 Flight 93 Memorial. This week saw the 12th anniversary of the September 11 attacks. It also saw the successful conclusion of the $40 million capital campaign to complete the memorial in Shanksville, Somerset County. There are still a few things to pay for, but the ground is broken for the new visitors center and things are looking good.
Senate GOP Leadership. With 3 GOP retirements looming, 2014 is shaping up to be a challenging year for party leaders in Harrisburg. Ted Erickson's Delco seat could be a general election fight. Mike Waugh's deep red seat won't flip to the Dems, but it could flip to an anti-establishment conservative. And one of those announced his candidacy this week.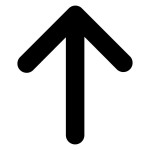 Tom Corbett. The Governor had a categorical win in Court this week. His attorneys argued that Montgomery Co. official Bruce Hanes couldn't issue marriage licenses to same-sex couples because he didn't have the legal authority. On Thursday, a Commonwealth Court judge ruled that Hanes couldn't issue marriage licenses to same-sex couples because he didn't have the legal authority.
John Hugya. Want to run for Congress? Here's a tip: don't hire a spokesman who generates more headlines than you do. Hugya is the former Murtha chief of staff running in PA-12. His spokesman is Michael Duga, whose name was published quite a bit in 2007 after he allegedly crashed a John Edwards fundraiser and stole some items. When lefty blog Keystone Politics wrote about that – and more – Duga threatened to personally prevent the author from being admitted to the Pa. Bar Association. You can read the rambling exchange here. Yikes.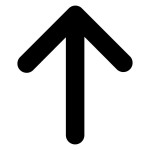 Quiet Reps. Whether to authorize a US strike on Syria put a lot of members of Congress in a tough spot. 10 of them from PA never said how they would vote, and this week got a reprieve from taking a stand on a difficult issue. With the Russian plan to disarm Syria of chemical weapons, all of DC got a pass.
Tweet of the week: comedienne Alison Forns on former Senator Rick Santorum and Syria.
"We don't have a horse in this fight." – Rick Santorum on Syria. Because, you know, horse fighting.

— Alison Forns (@alisonforns) September 12, 2013
Tweet of the week: runner up: Doug Dooling. Speaking of PA-12, the PoliticsPA writer had this gem.
What rhymes with Hugya? http://t.co/7xQgWSn92s via @PoliticsPA

— Doug Dooling, Jr. (@DailyDiplomat) September 8, 2013