Exclusive: $250K Q1 Haul Has Some Saying Risa Ferman for Attorney General
By Keegan Gibson, Managing Editor
Montgomery County District Attorney Risa Vetri Ferman is unopposed in her re-election campaign, but you couldn't tell that from her first quarter fundraising.
According to sources close to Ferman, she raised nearly a quarter of a million dollars – $235,000 – so far this year. She has $255,000 on hand.
The Montgomery County Board of Elections had not received a finance report as of earlier this week.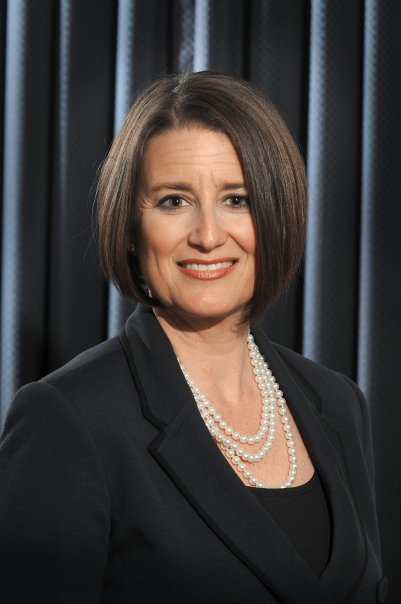 Numbers like those are sure to add to current speculation that Ferman, 46, may be eying a run for Attorney General in 2012. For some time, Republican insiders have speculated that DA Ferman might be preparing a statewide campaign.
Sources close to Ferman confirm that she has been approached by Republican leaders about the race. Local supporters are encouraging her as well.
"She would be a great candidate. I would like to see her run, I'm encouraging her to run and I think she's thinking about it," said Tracey Specter. Specter has long been active in Montgomery County politics. She hosted a fundraiser for Ferman this quarter.
"Risa is well liked by everybody, and that's because of the great job she's done in Montgomery County. She has a lot of appeal to Republicans, Democrats, Independents and she has a very impressive resume. Her track record speaks for itself," Specter said.
In an interview, Ferman emphasized her current position in Montgomery County but left the door open to a run for AG.
"I am certainly very humbled and honored to be thought of as someone who might be a good candidate for statewide office, and no one knows what the future holds," said Ferman.
"I feel very lucky to have the job that I currently hold, representing the citizens of Montgomery County. I still get up every morning and love coming to work."
Ferman's career conviction rate, 98 percent according to her campaign website, is among the best in PA. She's gained notice for a range of accomplishments from busting international drug traffickers to protecting elders from abuse. The mother of three recently wrote a children's book about internet safety that earned her some favorable headlines.
Other sources say southeast PA Republicans have sought to recruit Ferman for some time, saying she has several demographic advantages in a statewide race.
"Ferman is a career prosecutor with a strong record, prosecuting all sorts of criminals," said Franklin and Marshall pollster Terry Madonna. "The Elder Abuse Unit and the children advocacy programs will give her much to say about during a campaign that will resonate with voters."
Madonna says Ferman's gender, her southeast PA base and her reputation would give her an edge in a campaign.
"She comes from the right place, the Philly burbs," said Madonna. "She is a popular Republican woman from a region of the state where women voters are numerous and make up a large contingent of swing voters, and have trended D in the last decade. That is a real plus."
All that said, some Republican operatives believe that Ferman has already deferred on a 20120 run.
"Everything I've heard is that she does not plan to run and the local GOP has moved on and is supporting state Senator John Rafferty," said one Republican insider based in Harrisburg.
That sentiment was echoed by a number of Republican politicos contacted for this article, and indeed Sen. Rafferty – who served as Deputy AG from 1988-1991 – seems to be testing the waters for a possible candidacy.
Rafferty has over $96,000 cash on hand according to the most recent campaign finance report from his State Senate committee.
Sources close to Ferman indicate that it isn't true, and no such arrangement has been reached. Other statewide Republican sources indicated that if Ferman were to get in, the GOP field would likely clear for her.
Another name floating around in GOP circles is Cumberland County DA Dave Freed, who has spent five years as Cumberland County's top law enforcement position and the previous five years as a First Assistant DA.
He has $18,530 on hand, according to the Cumberland County Board of Elections.
Democrats in the race include former Congressman Patrick Murphy, Dan McCaffery, who finished second to Seth Williams in Philadelphia's 2009 District Attorney race; and Kathleen Granahan Kane, a northeast PA prosecutor. Former Philadelphia District Attorney Lynne Abraham has also said she is considering a run.