Former Congressional Candidate to Challenge State Rep. Scott Petri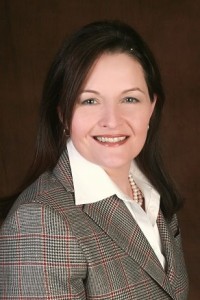 By Elyse Clonan, Contributing Writer
State Representative Scott Petri of the 178th legislative district will be facing a challenge from "Taxpayer Party" Republican Gloria Carlineo in his re-election bid for the PA General Assembly.
The 178th district represents Upper Makefield, Wrightstown, Northampton Township, Solebury Township and New Hope Borough.  Petri, a Republican, has represented the district since 2003.
A Pennsylvania native, Petri is a graduate of Washington and Jefferson College (from which he graduated Cum Laude) and Villanova University School of Law.  He serves as an attorney with Begley, Carlin & Mandio, LLP where he primarily works with matters concerning municipal law, banking, wills, estates and real estate.
As a member of the General Assembly, Petri has served on the Liquor Control, Local Government and Health Committes, where he chairs the Life Sciences Caucus.  He was appointed the chariman of the Life Sciences Advisory Task Force, which focuses on bio-science economic development and job creation in Pennsylvania.  This year Petri was appointed vice chairman of the House Appropriations Committee.  Rep. Petri has also dedicated his efforts in Harrisburg to establishing an Office of Children's Ombudsman to curb child abuse in the state of Pennsylvania.
Although Carlineo is also a Republican, she has declared herself "independent of the inept House Republican leadership" according to a report published by the Liberty Blog, a project of real estate developer, conservative activist and political donor Bob Guzzardi.
The Bucks County Local News reported that Carlineo announced her candidacy in late December.  She delineated her platform in a statement, declaring: "I am running for state representative because it's time to reduce our massive government in Harrisburg. Not just talk about it, but do it! It's time to end union and party boss control of our state and the politicians that they fund, and to bring the government back to the people. Change in Harrisburg needs to be based on small government Republican values, not on who can write the biggest check."
Born in Puerto Rico, Carlineo moved to Tampa, Florida and attended the University of Florida and the University of Cincinnati, where she graduated Summa Cum Laude.  She later earned a JD from the University of Cincinnati College of Law and began a career in public affairs, first working for the Puerto Rican Affairs Administration and later for Republican Congressman Dan Burton (IN) in Congress.
Carlineo has been involved with Republican party since the early 1990's and currently holds the title of committee woman for Upper Solebury Township.  She has served on commissions for Republican governors in Virginia and Ohio, and directed the Kids Voting Program in 2008 at the New Hope Solebury School district.
Most recently, Carlino campaigned for a seat in the US House of Representatives against incumbent Congressman Mike Fitzpatrick in 2010.  However, Carlineo was only able to raise about one-fifth of the funding that Fitzpatrick had and struggled to compete in the polls.  Fitzpatrick won the 2010 primary with 78.6% of the vote; Carlineo a distant second with 14.9%.
Rep. Petri did not return a request for comment.