Murphy Plays Up Prosecuting in New TV Ad (With Video)
Patrick Murphy talks about a time he prosecuted a military officer for abusing a young girl in his latest TV ad, a 30 second spot that emphasizes his credentials.
"She was seven years old.  And when a high-ranking naval officer abused her, Patrick Murphy didn't care about the officer's rank or status," a narrator says.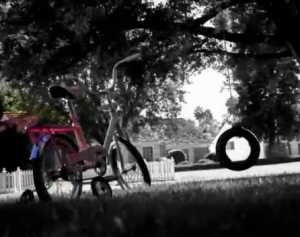 "You know, that Navy officer was a fellow serviceman, but he was a monster, and he had to be put away," Murphy says directly to the camera.
The ad also hits on Murphy's effort to end Don't Ask Don't Tell, his pro-choice stance, and his recent endorsement by the Pittsburgh Post-Gazette.
It's a message tweak from Murphy's first ad, which was a more basic introductory spot. This ad emphasizes his prosecutorial bona fides.
Murphy, a former Congressman from Bucks County, has come under fire from the campaign of his opponent Kathleen Kane for never having tried a case in Pennsylvania. Kane, a former assistant District Attorney from Lackawanna County, is running as, "a prosecutor, not a politician."
The narrative of this ad is somewhat reminiscent of one of Kane's ads, in which the former assistant Lackawanna County District Attorney recounts being threatened while prosecuting a sexual offender (below).
As political commercials crowd the airwaves more and more in the run up to election day, candidates must employ ads like Kane's and now Murphy's in order to cut through the clutter.
This is Kane's ad: