NRCC Sees Possible PA-8 Rematch, Slams Pat Murphy
By Keegan Gibson, Managing Editor
It seems that being out of office isn't enough to protect former Congressman Patrick Murphy from the political barbs of the National Republican Congressional Committee. The NRCC just sent out a release hammering Murphy on the one year anniversary of his vote for the health care reform law.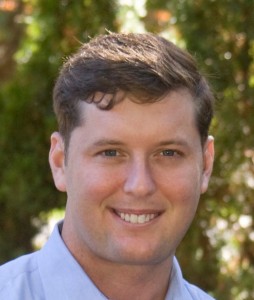 "Patrick Murphy's former constituents in Pennsylvania won't soon forget how he marched right alongside the Democrats' spending spree that preceded the record deficit we now face, and his vote for ObamaCare exactly one year ago today is no exception," said NRCC Communications Director Paul Lindsay in a release.
Apparently, the NRCC has heard the rumors that Murphy is considering a rematch against long-time adversary, Rep. Mike Fitzpatrick. The release cited this report by Chris Cilizza of The Fix, that DCCC Chairman Steve Israel (D-NY) was hoping to recruit recently defeated members to run for their old seats.
There are a number of reasons that Republicans and Democrats are both eying this district  for 2012.
First, the Bucks County-based 8th district is perhaps the swinging-est district in the Congressional swing state of PA. Murphy ousted Fitzpatrick in 2006, but Fitzpatrick returned and defeated Murphy in 2010.
Second, Fitzpatrick started his new term with terrible headlines. Ethics watchdogs called for an investigation when he skipped out on swearing in to attend a fundraiser.
Third, the 8th has already heard more issue ads than any other PA district, with the DCCC and groups like Planned Parenthood repeatedly attacking the Congressman.
And finally, even redistricting won't be able to protect Fitzpatrick. By Republicans' own admission, even the most ambitious GOP plans can't do too much to make Fitzpatrick's seat more red. And in 2012, President Obama will be back on the ballot, a likely turnout boost for Democrats.
Perhaps it's no surprise that the NRCC isn't taking Murphy lightly.
"As Patrick Murphy decides whether to run for the seat he lost in November, Pennsylvania voters should remember how it was exactly one year ago today that he voted for the deficit-busting spending and red tape that ObamaCare brought with it. And this vote is simply one in a pattern of supporting the Democrats' job-crushing spending spree that they continue to advocate today, which makes Murphy's chances for regaining his old seat rather unlikely," read the release.
All that said, so far PoliticsPA hasn't heard that Murphy is looking at run for his old seat. Rather, the former Congressman is rumored to be considering a candidacy for Attorney General in 2012.
A rematch would also go against Murphy's post-election pledge that he would never again challenge a fellow Irishman.
Correction: an earlier version of this story indicated that Murphy is rumored to be looking at Auditor General. Blame finger memory on the keyboard for that typo. In fact he is rumored to be considering a run for Attorney General.