PA Health Sec Gets Egg on His Face
By Keegan Gibson, Managing Editor
Newly confirmed PA Heath Secretary Eli Avila has a bit of egg on his face.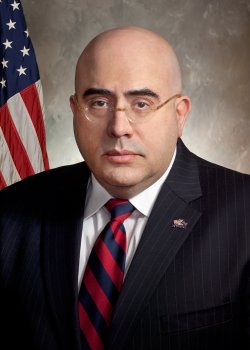 The agency chief had an argument with the owner of Roxy's Diner in Harrisburg over a few eggs. Unsatisfied with his order, it appears Avila asked one of his employees to report Roxy's to the Harrisburg Department of Health.
Angela Couloumbis and Tracie Mauriello, of the Philadelphia Inquirer and Pittsburgh Post-Gazette respectively, have the story:
Hanna says that just weeks after Corbett tapped Eli N. Avila to serve as the state's top health official, Avila walked into Hanna's restaurant opposite the Capitol, ordered an egg sandwich breakfast, and angrily complained that it wasn't fresh enough.
What followed, Hanna says, was a testy exchange that culminated with Avila's shouting, "Do you know who I am? I am the secretary of health!"
A month or so later, a city health inspector descended on the restaurant, Roxy's Cafe.
A Harrisburg city spokesman confirmed Thursday that the visit was triggered by a complaint from the state Health Department – about eggs, no less.
On an editorial note, PoliticsPA has ordered eggs in Roxy's. They were delicious.