PA-Sen: ATU Endorses McGinty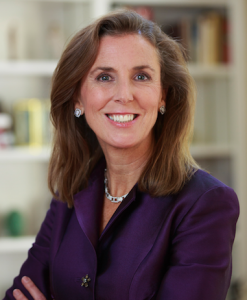 Katie McGinty won the support of another labor union this week.
The Amalgamated Transit Union endorsed the Democratic Senate candidate.
"We are proud to support Katie McGinty for United States Senate because she has been a true champion of public transit and a true friend of working families," said Amalgamated Transit Union International President Larry Hanley. "McGinty understands that Pennsylvanians depend on public transportation every day to get to work, school, the doctor and other daily tasks. She has a proven record of problem solving and delivering for middle class families and will protect the right of workers to join a union. McGinty is the right choice for Pennsylvania."
ATU represents 190,000 workers in fourteen Pennsylvania cities.
"I am honored to have the endorsement of Amalgamated Transit Union," said Katie McGinty.  "For 25 years my father relied on the bus every day to take him to and from work to walk the beat as a Philadelphia police officer.  Like him, hundreds of thousands of Pennsylvanians rely on affordable public transportation every day yet Senator Pat Toomey has repeatedly blocked legislation that would adequately fund our transit system.  Pennsylvania deserves better."
McGinty is running against Sestak and Braddock Mayor John Fetterman in the 2016 Senate Democratic primary. Incumbent GOP Sen. Pat Toomey is running for re-election.