Wolf crosses the 50% threshold in a new poll, a Senator is called "feckless," and SD-28 heats up. See who else made this week's list.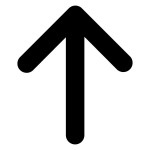 Tom Wolf. It's been the winter of Wolf as the former Revenue Secretary trounced his competition in another poll this week from Robert Morris University, this time with more than 50% of the vote. He almost hit a serious snag with two columns that tied him to former York Mayor Robertson who was tried for murder after Wolf was his campaign chairman, and his close relationship with imprisoned former Rep. Steven Stetler. Wolf was upfront about the relationships and the articles hardly put a dent in his frontrunner status.
Senator Bob Casey. The senior senator took a bold stance this week as he publicly and actively worked to block President Obama's nominee for a DOJ position, Debo Adegbile. Adegbile was a defense attorney who once represented a convicted cop-killer. Just a few Democrats voted against the nomination, and Casey was among them along with six red-state Senators: Mark Pryor (AR), Heidi Heitkamp (ND), Joe Manchin (WV), John Walsh (MT) and Joe Donnelly (IN), Delaware Senator Chris Coons also voted against the nomination. Will Bunch of Attywood called Casey "feckless," and the move will likely hurt his relationship with the President.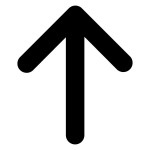 Linda Small. The Democrat running in the special election for Senate District 28 unveiled a strong handful of endorsements this week including: Keystone Progress, VoteVets.org PAC and Admiral Joe Sestak. Also bolstering her case for an Up Arrow is the battle waging between her opponents, Rep. Ron Miller (R-York) and conservative activist Scott Wagner. Wagner is running biographical ads and Miller is running a new ad attacking Wagner. Small has remained unscathed on the airwaves.
Marijuana Prohibition. According to a new poll from Quinnipiac, Pennsylvanians support medical marijuana 85% to 14%. Overwhelming support for medical marijuana was relatively even across partisan and demographic groups. A plurality of Pennsylvanians said they didn't support for small amounts of recreational marijuana, but it was close: 49% to 48%.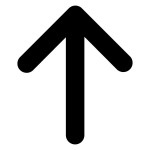 Dan LaVallee. The young candidate for the Democratic nomination in PA-3 just saw his path get a whole lot easier. While the field originally had three contenders, two dropped out leaving LaVallee with a clear path right to the general election against Rep. Mike Kelly. This will allow him to save resources for what will be an uphill battle against an incumbent in a strongly Republican district.
Tweet of the week came to us from PA-9 Republican challenger Art Halvorson. This one was no contest.
If God could regulate the world with 10 Commandments, why does US government need tens of thousands of regulations?

— Art Halvorson 4 PA-9 (@ArtHalvorson) March 6, 2014