Seth Williams to Endorse Murphy for AG
By Keegan Gibson, Managing Editor
Philadelphia District Attorney Seth Williams will endorse Patrick Murphy for Attorney General today, PoliticsPA has learned.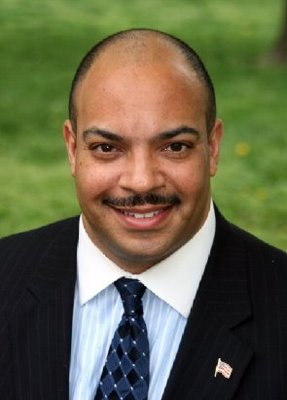 A source close to the campaign says that Williams, a popular Philly figure, will endorse Murphy in large part for his efforts to aid local law enforcement while serving in Congress.
It's interesting news given the preliminary primary field Murphy faces. Two of the three other Democrats who have declared or are considering a run are Philly natives, meaning endorsements there will be in high demand.
Two other Democrats have so far announced for AG: Dan McCaffery, who finished second to Seth Williams in Philadelphia's 2009 District Attorney race; and Kathleen Granahan Kane, a northeast PA prosecutor. Former Philadelphia District Attorney Lynne Abraham has also said she is considering a run.
Williams unsuccessfully challenged Abraham in 2005.
A number of PA's Democratic politicos, including Allegheny County Executive and former gubernatorial candidate Dan Onorato as well as Reps. Chaka Fattah and Tim Holden, have also endorsed Murphy.
Murphy taught law at West Point, served as Special Assistant U.S. Attorney, and prosecuted accused terrorists while serving in Iraq. He was elected to Congress in 2006, defeating Rep. Mike Fitzpatrick.
In January, after losing to Fitzpatrick by seven points, Murphy joined Philly-area law firm Fox-Rothschild. He also teaches at Widener Law.