Smith Unveils New TV Ad
By Keegan Gibson, Managing Editor
Tom Smith's Senate campaign unveiled its second television ad this morning, a 30 second spot that focuses on the national debt.
It starts with B roll of people going about their daily lives as the number $135,000 hovers over their heads, somewhat reminiscent of a 2009 Nickelback music video. It represents each person's portion of the national debt, the narrator says. It then transitions to a campaign rally.
"My name is Tom Smith. I am running because our country needs a wake up call. I stand for reducing taxes, reducing federal spending, and reducing the size and scope of the federal government in all of our lives," he says.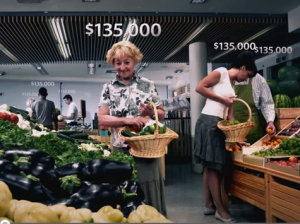 It will soon air statewide on cable.
Smith has been on the air since early December, and is the only U.S. Senate yet to purchase airtime.
The big, and early, buy has been made possible by Smith's large financial support of his campaign: he's kicked in over $5 million so far.
In a crowded primary where none of the candidates have statewide name ID, Smith's camp is hoping to introduce their candidate to the electorate first. It's also a show of strength as Republican state committee members meet around the state to decide if and who the party will endorse, Smith has said he will stay in the race regardless.
Scavello endorsesment
In other Smith news, the former coal company owner announced on Thursday that State Rep. Mario Scavello (R-Monroe) had endorsed his campaign. The lawmaker is currently seeking the new state Senate seat in Monroe County.
"Tom Smith is a lifelong conservative who knows how to create jobs by getting government out of the way," said Scavello in a statement.  "Tom Smith has the conservative message, professional campaign and resources necessary to defeat Bob Casey in November.  Tom is the best candidate to carry our Party's banner into the general election."