Meehan is accused of sexual harassment and mishandles the fall out, the League of Women Voters and Democrats see positives with the Supreme Court's redistricting decision, Saccone gets a lot of support, and more.  See who made this week's Ups & Downs!

Pat Meehan. It was revealed this week that Congressman Pat Meehan settled a sexual harassment claim against him by a former staffer using his office budget.  After that was revealed, Meehan was removed from the House Ethics Committee which then opened an investigation into his handling of the claims.  In an interview about the claims, Meehan said he viewed the staffer as a "soul mate" and had an affection for her. The allegations and his reactions have resulted in the district being shifted to 'toss up' and will give Democrats lots of ammo for the fall.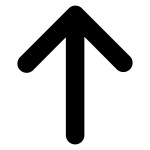 League of Women Voters.  The League of Women Voters won their challenge of the current Congressional map in front of the state Supreme Court forcing a redraw of the maps ahead of the 2018 midterms.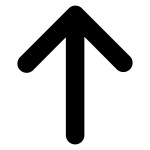 Democrats.  In the redraw of the state's Congressional map, Democrats will likely have the ability to pick up multiple seats in Congress. The court win was partially facilitated by the 2015 judicial races where Democrats went three for three in Supreme Court races, winning a majority on the court.   

Border Candidates.  Candidates who live near the borders of Congressional districts will be watching the redraw with bated breath to see if they will continue to live in the districts they have declared for.  

SEPA Republicans.  Southeast Republicans have seen a large number of retirements so far this year, and are facing big Democratic candidate announcements that will make it harder for them to continue to hold those seats, especially with the redistricting decision from the Supreme Court.  

John Block. Pittsburgh Post-Gazette Publisher John Block forced the paper to print a controversial editorial on Martin Luther King day that critics say dismisses racism.  He also called for the website to remove the word "shithole" from the paper's headline on the story.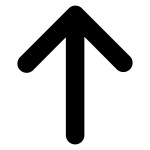 Rick Saccone.  State Rep. Rick Saccone's Congressional bid has gotten large amounts of national support, including a visit from President Trump, a scheduled visit from Vice President Pence, and millions of dollars in ad buys by outside groups.  

Daylin Leach.  State Senator Daylin Leach, the only member of the current state Senate Democratic caucus to be publicly accused of sexual harassment was not in attendance at the caucus' mandatory sexual harassment training.  Leach is in Florida for to speak on a panel at the Pennsylvania Bar Association Midyear Meeting in Key West, but the visual will not help his public image going forward.  
Bonus Up/Down: Every week, PoliticsPA will be including a bonus up or down, that is exclusive to Playbook email subscribers.  To sign up to see the bonus arrow click here.  
The tweet of the week goes to McClatchy reporter Alex Roarty's views on proper email subjects.  
This sorta email tactic from press flaks should violate the Geneva Conventions pic.twitter.com/qtHTbAF23B

— Alex Roarty (@Alex_Roarty) January 24, 2018