Two more Harrisburg officials are accused of sexual harassment, both step down, the current Congressional map gets a good review from the Commonwealth Court, unemployment compensation workers start coming back to work, and the Turnpike Commission gets its second audit in as many years.  See who made this week's Ups & Downs!

Tim Solobay. Pennsylvania Fire Commissioner Tim Solobay resigned his position this week after it was reported while a state Senator he slapped a staffer on the rear end.  

Justin Ferrante. Director of security for the state Senate Justin Ferrante resigned his post after it was revealed he was under investigation for reportedly sending inapropriate text messages to two of his staffers.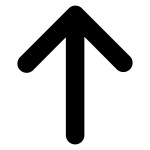 Current Congressional Map.  In a briefing compiled by Commonwealth Court Judge Kevin Brobson for the Supreme Court, he wrote that the petitioners trying to get the districts changed ahead of the 2018 election did not prove the current lines violate the state's Constitution.  The Supreme Court will hold its hearing on the case January 17th.  

Manufacturing Jobs. At least five manufacturing plants have closed in southwestern Pennsylvania in 2017, totalling for a loss of 3,576 jobs in the Pittsburgh region.  This is despite promises from President Trump that he would reinvigorate the manufacturing industry in southwestern Pennsylvania during the 2016 campaign.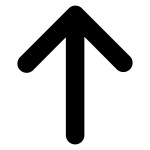 Unemployment Compensation Employees.  75 of the Unemployment Compensation employees who were laid off last year after funding lapsed for the program have been called back to work, which should help during what is considered one of the busiest times of the year for the department.  
Tax Collections.  December tax collections show an increase of over 7% from last December, but were still below predictions putting Pennsylvania $4.1 million below the estimate for the current fiscal year.

PA Turnpike Commission.  Auditor General Eugene DePasquale announced this week he will be conducting a second audit in as many years of the Pennsylvania Turnpike Commission citing his "grave concerns" over the continued increasing of tolls for the road.  
Bonus Up/Down: Every week, PoliticsPA will be including a bonus up or down, that is exclusive to Playbook email subscribers.  To sign up to see the bonus arrow click here.
The tweet of the week goes to state House Rep. Peter Schweyer for his response to the state Rep. Ryan Bizzarro's tweet about the record breaking snow in Erie.
Too bad they didn't call us back in to session just to mess w you

— Peter Schweyer (@peter_schweyer) December 26, 2017