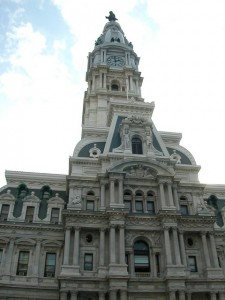 Paul Ryan came to town this weekend, we've got a new anti-Critz ad, and newspapers around Pa. made their endorsements this week. Good morning politicos, here's the Buzz.
New GOP Anti-Critz Ad Bitterly Clings to Obama (Watch Video): A new GOP ad brings up Obama's infamous 2008 gaffe about Western Pa. to tie Rep. Mark Critz to the President.
Features
10/19 Ups & Downs: Polls, fundraising, television and drug paraphernalia make up this week's Ups & Downs, the third-to-last list before election day!
Newspaper Endorsements Open Thread: It's that time of year. Newspapers around Pa. are backing candidates. Here's PoliticsPA's running list of endorsements in statewide and congressional races.
PoliticsPA Reader Poll: Who Will Come Out on Top in PA-12: PoliticsPA wants to know: Who do you think will come out on top in the race for PA-12? Rep. Mark Critz (D), or challenger Keith Rothfus (R)?
Reader Poll Results: Tom Smith is For Real, But Casey Will Win: We asked PoliticsPA readers if they thought Senate hopeful Tom Smith is the real deal, and majorities said that he is – but Bob Casey will still win.
Good Bye Arlen: A healthcare expert reflects on the loss of Sen. Arlen Specter and his legacy as a champion for medical research.
Presidential
At Moon, Ryan Preaches Government Downsizing: At a speech delivered just over 15 miles from downtown Pittsburgh in Moon Township, Paul Ryan preached to the shivering crowd about the necessity of cutting back on government spending.
U.S. Senate
Casey Poll: Casey 52, Smith 39: Bob Casey has nothing to worry about, according to an internal poll released Friday by his campaign. The freshman Democratic Senator leads GOP opponent Tom Smith by 13 points, 52 percent to 39 percent.
Legislative Election Updates
SD-15: Hell Hath No Fury Like Alvin Taylor Scorned. Spoiler alert: the deciding factor in one of the most competitive Pa. Senate races might not be either candidate on the ballot. The write-in hopeful could dent Dems' chances for a pickup. Also, Democracy for America, the liberal grassroots group formed from the remnants of Howard Dean's 2004 presidential campaign, endorsed Dem Teplitz.
SD-47: The Pittsburgh Post-Gazette profiles the competitive race between Sen. Elder Vogel (R-Beaver) and his Dem challenger Kim Villella.
HD-16: More on the Sandusky mailer from CAP. Rep. Rob Matzie vociferously rejected the notion that he voted in any way to provide funding to Second Mile after the former Penn State coach was charged. The conservative group has targeted several Dem Reps on the issue this month. Want to know the full backstory on the claim? PoliticsPA has the explainer here.
HD-31: And the first Rep. to receive Cap's Sandusky attack, Steve Santarsiero (D-Bucks), won some sympathy outrage from Gov. Ed Rendell, who appeared at a presser with him this week.
HD-105: De, Kelly Jean McEntee blasted Rep. Ron Marsico (R-Dauphin) for his decision to seek $7,364.60 in mileage reimbursements for the short drive between the Capitol and his suburban Harrisburg home and other in-district travel. "While Representative Marsico is choosing to be reimbursed for his 7 mile drive to work, many residents of the 105th District are struggling to fill their own gas tanks to drive to work each day."
HD-111: A Times-Tribune look at the race between Rep. Sandra Major (R-Susquehanna) and Dem challenger Jeffrey Dahlander.
HD-131: Rep. Justin Simmons (R-Lehigh) pens an op-ed smacking his opponent Kevin Deely for his single issue focus (education).
Statewide
Capitol Ideas: In Harrisburg, Sharpton rallies the troops.
Capitol Ideas: PA's unemployment surpassed the national average in September.
Slate: Ed Rendell's False Advice for Bob Casey
State House Sound Bites: "Human error," not voter ID, causing hiccups in absentee ballot process
State House Sound Bites: ACLU asks judge to halt "misleading" voter ID ads
State House Sound Bites: Center: mystery millions flowed into PA's gubernatorial race
PA Independent: Week in review — With session end, all eyes on election
Capitolwire: OFF THE FLOOR: The incentive came first in potential Oracle deal in Centre County.
Capitolwire: Lawyers want state to clarify ad campaign on Voter ID.
Capitolwire: Ill communication, funding issues led to debacle on charter reform bill, Turzai says.
Philly
Inquirer: Candidates pushing hard to claim the Florida prize
Philly.com: Another job for Ethics Board's Glazer?
Daily News: Nutter proposes cuts to future city elected officials' pensions
Inquirer: Bucks congressional foes tangle on taxes
Inquirer: Preaching fiscal responsibility, Corbett gives aides $10,000 raises
Inquirer: Gov. Corbett is a big issue in Pennsylvania's race for attorney general
Inquirer: Casey camp fires back at Rendell criticism
Inquirer: Groups ask judge to stop outdated Pa. voter-ID mailings
PhillyClout: Herman Cain: "Not" scare tactics to link votes to jobs
PhillyClout: Rendell has tough words for Casey
WHYY Newsworks: Jefferson orthopedic group a national leader in funding Romney effort
WHYY Newsworks: Raises are here, but pension reform not introduced in Philadelphia City Council
SEPA
PA-8: 3 Takeaways From a House Race Debate in a Swing District
PhillyBurbs: Post-Gazette, Patriot-News endorse US Sen. Casey
PhillyBurbs: Ryan speaks briefly in W. Pa., then heads to Ohio
Pottstown Mercury: Pottstown grad gives inside look to presidential debates
Pittsburgh
Tribune Review: Electoral college could pair Romney with Biden
Post-Gazette: Paul Ryan attends airport rally
Post-Gazette: PA man in Virginia charged with dumping absentee ballots
Early Returns: Partisan pollsters disagree on who leads senate race
KDKA: Auditor General candidate talks about his prospective policies
KDKA: Local Democrats rally in response to Ryan visit
Southwest
Altoona Mirror: New bill to widen sentencing options for juveniles
NEPA
Pocono Record: Sen. Casey makes up for lost air time
Times-Tribune: Local candidates offer solutions to shore up Medicare, Social Security
Times-Tribune: Political newcomer squares off against longtime Republican incumbent Major
Citizens Voice: County budget includes job cuts
Citizens Voice: Proposed W-B tax hike receives mixed reactions
Daily Item: Democrat ties Marino to Ryan budget
South Central
Lancaster Online: Obama remembers McGovern as 'champion for peace'
Lancaster Online: Psst, taxes go up in 2013 for 163 million workers
Lancaster Online: Enough already: voters hit with ads, calls, more
Lancaster Online: Ryan speaks briefly in W. Pa., then heads to Ohio
Lancaster Online: Unions shift political might to state, local races
Lancaster Online: Ryan to return to Pennsylvania as race tightens
Lancaster Online: Pa. court asked to order correct Voter ID info
York Daily Record: Separated by law: families torn apart by 1996 immigration measure
York Daily Record: Immigration law: A dizzying series of legal twists and turns
Patriot News: Harrisburg-area activist Gene Stilp takes on former Hazleton mayor Lou Barletta in 11th Congressional District race
Patriot News: Lawsuit calls on the state to halt Voter ID ad campaign
Patriot News: Rev. Al Sharpton visits Harrisburg for voter education programs
Lehigh Valley
The Morning Call: Al Sharpton urges turnout after Voter ID decision
The Morning Call: Charlie Dent, Rick Daugherty debate
The Morning Call: Romney ahead in Pa,; GOP poll finds
Pennsylvania Ave:Daugherty runs against Dent with a few thousand bucks
Opinion
Williamsport Sun Gazette: Sen. Specter left his mark on his terms
Tribune Review: Our endorsement of Romney for president
Altoona Mirror: Admire Romney's values
Post-Gazette: Re-elect Casey
Reading Eagle: Harry Deitz: Different opinions don't have to pit us against each other
Reading Eagle: John D. Forester Jr.: Looming election and free phones
Philadelphia Inquirer: Inquirer Editorial: Kane best for Pa.'s top lawyer
Harrisburg Patriot News: Casey for Senate: We endorse him, but there's room to grow
Pittsburgh Post-Gazette: Re-elect Murphy: The GOP incumbent faces an unprepared opponent
Harrisburg Patriot News: 'The CPA for Pa.' Maher is right man for auditor general
Tribune Review: The state row offices: Freed, Maher & Irey Vaughan
WHYY Newsworks: Presidential debates are a fraud without third parties
WHYY Newsworks: Has one unfair article picked our next president?
Pottstown Mercury: Ralph R. Reiland: Fuzzy jobs numbers from Labor Department
Inquirer: Karen Heller: An unconvincing pitch for female voters
Blogs
EPGN: The backstory LGBT legacy of Sen. Arlen Specter
Keystone Politics: You have no rights at work
Keystone Politics: Electoral College Tie? No Thanks! Plus: PA Deserves More U.S. Senators
Keystone Progress: Priceless new video on voter ID
John Gizzi explains the tight race in Pennsylvania between incumbent Democrat Bob Casey and Republican Tom Smith as we near Election Day