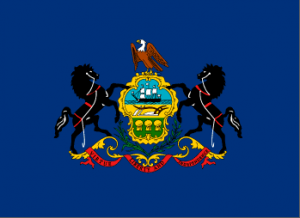 Trump/Pence to stump in Valley Forge, Clinton will open 350 GOTV offices and Melania Trump will give her first campaign speech. Good morning politicos, here's the Playbook!
Trump and Pence Coming to PA: The GOP ticket will hold a rally in Valley Forge.
Clinton Camp to Open 350 GOTV Offices in PA: The Democratic nominee is launching a massive last-minute effort.
PA-Sen: McGinty Delivers Latest Strike Personally (VIDEO): The Democrat's latest TV ad features the candidate rebuking Sen. Toomey's attacks.
Melania Trump Expected to Campaign in Philly Area Thursday: The GOP nominee's wife is reportedly coming to Southeast PA.
PA Dems Accuse Trump of Voter Intimidation: The Pennsylvania Democratic Party believes the Republican nominee is trying to suppress turnout in Philadelphia.
Statewide
StateImpactPA: A new front emerges in the battle against eminent domain
PLS Reporter: Calls to avoid SEPTA shutdown due to TWA strike increase
PLS Reporter: Residents can access helpful Pittsburgh city data through mobile app
Philadelphia
Inquirer: Why the Fitzpatrick and Santarsiero race of the 8th district will be watched closely
Inquirer: Why the SEPTA strike comes down to resolving pension issues
Inquirer: State raids Delco offices, seeking evidence of voter registration fraud
Daily News: According to Ubinas Philadelphia has failed to lead exposure to children
WHYY Newsworks: Pelosi and Biden visit Philadelphia to support Clinton
SEPA
Bucks County Courier-Times: Why the transition to clean energy can't happen fast enough
Pottstown Mercury: Clinton claims the FBI has no case on the email investigation
Pottstown Mercury: Why everyone should vote 'no' on Upper Providence referendum
Pittsburgh
Pittsburgh Business Times: Giant Eagle confirms layoffs
Pittsburgh Business Times: Pittsburgh ranks high as market to watch in ULI report
Pittsburgh Business Times: Split from joint venture marks next chapter for Consol
Tribune Review: Retired Democratic state lawmaker J. Barry Stout dead at 79
Tribune Review: Alcoa company split taking place Tuesday
Tribune Review: Pa. Superior Court upholds right to give people the finger
WESA: Student Attorneys To Offer Expungement Services To Public Housing Residents
WESA: Economy A Major Focus In Toomey-McGinty Battle
Post Gazette: While other carriers flee, UPMC Health Plan continues commissions for federal health insurance marketplace
Post Gazette: Deer season treat: 6 Arby's in W. Pa. add venison to menu
Southwest
Beaver County Times: Local Underground Railroad history helping present-day community efforts
Beaver County Time: Drug overdose deaths climb to 68 in county this year, local leader address addiction
Observer-Reporter: History, horror collide at Moundsville museum
Altoona Mirror: IRC eyes formation of authority in Blair
NEPA
Citizens' Voice: Expert: Most physicians untrained to handle veterans' complex issues
Citizens' Voice: Former city police officer pleads guilty to molesting child
Times-Tribune: New program hopes to cut DUIs by linking offenders to mental health services
Times Leader: High school students participate in Mini Med School at Community Medical Center in Scranton
South Central
Patriot-News: Sex offender can't use ex-Attorney General Kathleen Kane's legal woes to get out of prison
Patriot-News: Embattled SPCA director resigns, cites emotional challenge of seeing abused animals
Patriot-News: Longtime lawmaker J. Barry Stout dead at age 79
York Dispatch: Eastern York teaches situational awareness
York Dispatch: Suicide prevention workshop open to the public
Lehigh Valley
Morning Call: Lehigh Valley companies cranking out record exports
Morning Call: Gracedale could make $1.6 million in 2016
Morning Call: Upper Milford voters face decision on open space tax
Reading Eagle: Election Guide: Pennsylvania is key state for Clinton and Trump
Reading Eagle: The Abe will never be the same: Reading landmark no longer hotel
North by Northwest
Erie Times-News: Red vs. Blue, how did states vote in recent elections?
Erie Times-News: Judge orders Elk Creek farmer to sign deal
Centre Daily Times: PSU law professor talks Clinton, Trump economic policies
Opinion
Post Gazette: Three keepers: The Dem challengers are noble but not compelling
Beaver County Times: Reschenthaler is best choice for state Senate
Citizens' Voice: Protecting the protectors from accountability
Inquirer: Another child's death should prompt DHS to get its act together
Daily News: Trump only loudest voice against a woman's right to choose an abortion
Patriot-News: A win-some, lose-some final week for the General Assembly
Patriot-News: What email scandal? Clinton leads Trump 48-40 percent in Pa
Blogs
Keystone Crossroads: In case you missed it: This week's best reads from Pa. cities
Keystone Crossroads: Toomey's long road to 2016
Keystone State Education Coalition: PA Ed Policy Roundup Oct 31
2 Political Junkies: Two Things