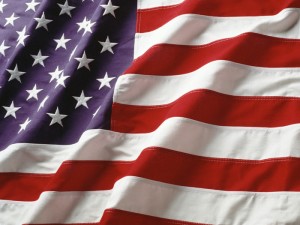 Happy Veterans Day, and thank you to those who have served our country in uniform. A new web video in PA-13, the Corbett/Cawley kickoff continues, and more. Good morning politicos, here's the Buzz.
PA-13: Boyle Kicks Off 2014 Campaign With Bio Video: The two-minute ad emphasizes his humble Philadelphia roots and makes the case for his campaign for Congress.
Corbett and Cawley Rally Party Faithful in Doylestown: The Governor and Lt. Governor talked jobs, taxes, education funding and more at Bucks County GOP headquarters.
2013 Election Ups & Downs: Who ever said that off-off-year elections are boring? Here are the big winners and losers from Tuesday's elections.
McCord, Wolf Nab Labor Endorsements: Democratic gubernatorial hopefuls Rob McCord and Tom Wolf each picked up the backing of a labor union this week.
Lawmakers Speak Out Against Endangered Species Bill: Pennsylvania House Bill 1576 may be putting the state's endangered animals in more danger, according to some reps.
PA-13: Leach Endorsed by Iron Workers [Update: No He Wasn't]: [Update: Local 405 is actually supporting Brendan Boyle.] The State Senator picked up the backing of the Local 405 of the Iron Workers union.
Statewide
PA Independent: PA state universities continue fight against more transparency
State Impact: EPA moves ahead on climate plans despite Supreme Court challenge
Capitolwire: Dust up over endangered species
Philadelphia
Daily News: Gov. Corbett runs into a rowdy throng of protesters in Northeast Philly
Daily News: Former Philly schools CEO to run for Ill. lt. guv
Inquirer: Troubled Blumberg housing project targeted for change
Inquirer: State of Phila.'s school buildings is a worry, too
Inquirer: After 50 years, Comcast still looks forward
Inquirer: Pastor resigns following sex-abuse allegations
Philly.com: Keep a healthy skepticism about political ads
Philly.com: Philly attractions host events, promotions honoring vets on Veterans Day
SEPA
Pottstown Mercury: Candidate Corbett visits with Chesco women
The Intelligencer: GOP chair: GOP won the two "tie" Abington commissioner contests
Bucks County Courier Times: Corbett's re-election campaign tour stops in Bucks County
Bucks County Courier Times: Casey asks for review of airport noise impact on Yardley
Daily Local News: PA Right-to-Know law improves government transparency
Pittsburgh
Tribune-Review: Mayor-elect Peduto invites Pittsburgh residents to apply for administration jobs
Tribune-Review: Trib study finds lack of state, federal regulation for Allegheny County Veterans Court
Tribune-Review: Mayor-elect Peduto raises hopes of rebirth in Homewood
Tribune-Review: Will Kane run for governor? Fundraiser renews speculation
Early Returns: Spending totals for Baer, Castille
Early Returns: Corbett's up on radio
Early Returns: Peduto tax increase?
Post-Gazette: City, county to shine light on diabetes awareness
Southwest
Daily American: Game commission: Local deer population in slight decline
Daily American: Listie woman supports mandatory Holocaust education
Altoona Mirror: Shuster closing in on billion-dollar legislation
WTAJ: Don't Trash That Campaign Sign!
Indiana Gazette: Prof: Civil rights movement still has much work ahead
NEPA
Times Leader: On going to war
Times Leader: County buybacks vacation/sick days targeted
Times Leader: Banning trans fats pleases medical community
Republican Herald: Union rallies in Pottsville to protest right-to-work
Pocono News: Pike seniors can get help with Medicare annual enrollment
Pocono News: Rep hosts discussion on poverty in the Poconos
Pocono Record: Corbett appoints Pike County DA to state council
Citizens' Voice: Independent party-line vote scrutinized
Times-Tribune: Prison reform still lacking
South Central
Patriot-News: U.S. spying on its allies is 'not pretty,' but 'routine,' Toomey tells York College students
Patriot-News: Current Susquehanna Twp. School Board won't consider assistant superintendent contract extensions, president says
Patriot-News: Cumberland County accepting donations for farmland preservations
Patriot-News: East Pennsboro Area School District Board of School Directors delays decision on move to semesters
Daily Record: Veterans honored at special York Expo Center ceremony
Daily Record: Gov. Tom Corbett tells York County crowd he's not worried about poll numbers
Lehigh Valley
Pennsylvania Ave: Former Democratic chairman raises money for GOP Dent
Morning Call: Forks looking to hike taxes, cut three positions
Reading Eagle: New Boyertown School Board member stresses dialogue
Express Times: Gov. Tom Corbett visits Lehigh Valley during state re-election tour
North by Northwest
Williamsport Sun Gazette: Locations of pipelines of concern
Williamsport Sun Gazette: No tax increase for property owners in Richmond Township
Williamsport Sun Gazette: Reactions mixed on public sewer expansion
Williamsport Sun Gazette: Official tally of votes in elections for municipal positions underway
Centre Daily: Seniors urged to reject offer to enroll in Pa. property tax/rent rebate program for a fee
Onward State: Inquirer: Condoleezza Rice Contacted by Presidential Search Committee, Declines Offer
Opinions
Williamsport Sun Gazette: There's nothing wrong with going overboard for voter equality
Republican Herald: Shunning tea party beginning of trend?
Standard Speaker: Corbett kept promises to natural gas industry
Citizens' Voice: County council, manager need to stay on course
Times-Tribune: Congratulations, condolences upon taking reins of this moribund city
Times-Tribune: Lawmakers' third rail Grell hybrid pension plan good approach, if only …
Times-Tribune: Houdini mere amateur next to county
Delco Daily Times: Be vigilant for those most vulnerable
Beaver Countian: Let's Serve Veterans Every Day of the Year
Tribune-Review: The SNAP 'cuts': Food for thought
Post-Gazette: Trans fat finale: At last, the FDA gets tough on a health threat
Post-Gazette: Truth about a 'lie': Obama's error leaves Obamacare's value intact
Patriot-News: Trash or treasure? Harrisburg city council mulls privatization: Editorial
Inquirer: Inquirer Editorial: Time to choose top citizen
Inquirer: Help for small businesses
Blogs
Keystone Politics: Southside Bethlehem Business Owners love the Plan for New Downtown Mid-Rise Buildings
Keystone Politics: Why Are We Exempting "Faith Healers" From Our Child Neglect Laws?
Pittston Politics: Congrats to Alex, let's mend some fences
Pennsylvania Progressive: Labor protests Yuengling