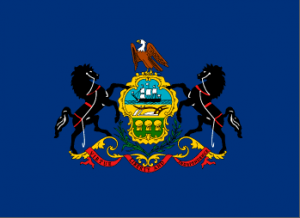 RNC Chair rumors, a promotion for Casey and Wolf expands Pennsylvanians' access to six-packs. Good morning politicos, here's the Playbook!
Urban Reportedly Considered for RNC Chair: David Urban ran Donald Trump's operation in Pennsylvania.
PA-Sen: Casey Elected Ranking Member of Aging Committee: Pennsylvania's Senior Senator gets a new assignment.
PA-Gov: Wolf Continues "Free the Six-Pack" Initiative: The Governor signed a bill to allow Pennsylvanians to buy six-packs at distributors.
Butts Enters Harrisburg Mayoral Race: The long-shot 2013 candidate is giving it another shot.
Statewide
StateImpactPA: State lawmakers discuss ways to improve pipeline safety
StateImpactPA: Secretary of State John Kerry says market forces will drive U.S. to meet Paris goals
StateImpactPA: Natural gas demand will outpace other fossil fuels, IEA says
State House Sound Bites: Wolf: Senate no-vote could force jobless centers to close
State House Sound Bites: Lawmakers assess liquor law overhauls, consider more privatization
State House Sound Bites: After upset election, PA pollsters mull what went wrong
City and State: Senate leadership unchanged, Yudichak says Farnese "should step down'
Smart Talk: Criminal justice — pardons; Former U.S. Attorney
Bloomberg: Clinton Lost Pennsylvania More Than Trump Won It
Philadelphia
Philadelphia Magazine: What Philly Republicans Think of Steve Bannon, Trump's Alt-Right-Hand Man
Philadelphia Magazine: The PPA Lost Almost $700K During the SEPTA Strike
Curbed Philadelphia: Zoning board approves St. Laurentius Church apartment plans
Curbed Philadelphia: Properties tied to 1985 MOVE bombing up for sale
WHYY Newsworks: Walkout calls for sanctuary campuses for protecting undocumented students
WHYY Newsworks: Wolf says jobless centers will close over funding shortfall
Inquirer: College students' double protest: Trump and Lower Merion police
Inquirer: Multiple anti-Trump protests kick off across Philadelphia, Penn President joins campus solidarity rally
SEPA
Pottstown Mercury: Limerick supervisors OK $75.1M sale of sewer system
Pottstown Mercury: Hylton offers Pottstown $50,000 to replace street trees
Bucks Local News: District Attorney exonerates customer who shot and killed armed robber at Levittown pizzeria
Bucks Local News: Candlelight vigil planned in Lower Makefield against recent acts of hate and intolerance
Montgomery Media: Bedminster police station renovations completed
Pittsburgh
Post-Gazette: Pittsburgh Promise reaches out to those who didn't use scholarship money
Post-Gazette: Drug prices don't budge even after pressure from Congress
Post-Gazette: Pittsburgh-born poet wins National Book Award
Post-Gazette: Whitehall sign holder to be on house arrest pending trial
Post-Gazette: New apartment project joins building boom on South Side
Pittsburgh Business News: Meet the CFO of the Year winners
Pittsburgh Business News: PNC completes $100M affordable rental housing fund
Southwest
Beaver County Times: Shell leases former Michael Baker headquarters
Beaver County Times: Rochester sewer customers could see monthly bills increase by $31
Beaver County Times: New six-pack law could drastically change business model of beer distributors
Tribune-Democrat: Financial donation will help improve security in Johnstown's Central Park (with video)
Tribune-Democrat: Battery system replaces Garrett windmills
NEPA
Times Leader: No tax increases in Pittston budget
Times Leader: Dallas Borough holds line on taxes
Times Leader: Luzerne County to receive funding to improve mental health care for youth
Times-Tribune: Scranton mayor's no-tax-hike budget goes before council
Times-Tribune: Clarks Green mulling change in police protection

South Central
Patriot-News: Pa. General Assembly stands pat with leadership choices for 2017-18
Patriot-News: Effort to impose new abortion limits in Pa. stall out on last Senate session day
Patriot-News: Gov. Tom Wolf threatens closure of Pa.'s jobless claim call centers over funding crisis: What's that mean?
Patriot-News: Philadelphia voters re-elect a lawmaker's convicted of a felony
York Dispatch: Trump's holdings create high risk conflicts for the future
Lehigh Valley
Morning Call: Bethlehem schools name Joseph Roy Superintendent of the year
Morning Call: Questions loom on whether the U.S. should withdraw from climate change agreement (the Paris Agreement)
Reading Eagle: PA looks for a more efficient way to draw legislative districts together
Reading Eagle: Why Americans must unite in order to create greatness
North by Northwest
Erie-Times News: Questions over what Trump will be in office on January 20th lingers
Centre Daily Times: Trump's transition team works to help push his five year lobbying plan
Centre Daily Times: Clinton urges Americans to stay engaged despite her loss in election
Opinion
Daily News: Nobody will say what's really wrong with U.S. journalism
Inquirer: Three factors explain modest error in polls
Patriot-News: In 2017 lawmakers want to keep alcohol private
Patriot-News: That viral map comparing the 2016 election results to the 2013 crime rate? Yeah, that's a fake
Patriot-News: Philly voters re-elect lawmaker convicted of a felony, because of course
Post-Gazette: Welcome, cities: Pittsburgh wants to shine this week, and learn
Blogs
Commonwealth Foundation: Big Budget Deficits Show Need for Big Changes
Keystone Crossroads: Angry PA pollsters look at stock market methods to determine their miscalculations
Keystone Crossroads: PA House Gop holds the majority-a historic victory for the party