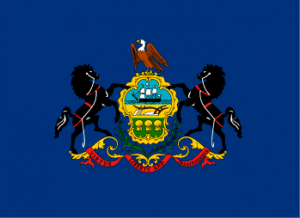 Our comprehensive Pennsylvania Society schedule, turmoil in the PA GOP and Jill Stein pushes for a recount. Good morning politicos, here's the Playbook!
The Full 2016 PA Society List of Events: It's that time of year, politicos: Pennsylvania Society! Here's a rundown of all the events at the weekend-long marathon of receptions and cocktails.
PA GOP May Get New Chairman: A leadership appears to be brewing in the Pennsylvania Republican Party.
Stein Launches Effort to Force Pennsylvania Recount: The Green Party nominee may be too late.
Statewide
PLS Reporter: Allegheny County postpones certification of election results
PLS Reporter: Freshman Focus: Representative-elect Frank Ryan (R-Lebanon)
PLS Reporter: Freshman Focus: Senator-elect Scott Martin (R-Lancaster)
State House Sound Bites: Facing furloughs, state workers appeal to Senate for action
State House Sound Bites: PA GOP: vote recount is "ridiculous"
StateImpactPA: Lebanon County judge reverses ruling on Sunoco pump station
StateImpactPA: As drought persists, DRBC steps up efforts to repel salt front in Delaware River
Philadelphia
Inquirer: With Rebuild, Kenney aims to remake workforce as well as rec centers
Inquirer: Council told that teaching is tough in Philly and getting tougher
Inquirer: Pa.'s answer to privatizing booze sales? Bigger, better state stores
Inquirer: Pa. House candidate, 18 votes ahead, takes ballot fight to court
Inquirer: Ebola scare over, Liberian immigrants lose right to stay in U.S.
WHYY Newsworks: Facing furloughs, state workers appeal to Pa. Senate for action
WHYY Newsworks: Greens seek to reverse Pa.'s presidential vote
WHYY Newsworks: Risks of retribution over sanctuary city status include prosecuting local officials
SEPA
Bucks County Courier-Times: Montgomery Election Board cancels vote certification amid Green Party push to recount PA
Bucks County Courier-Times: Former Newtown Township detective waives hearing on drug charge
Pottstown Mercury: Sanctuary campus for illegals eyed at West Chester University
Pottstown Mercury: $211K in donations breaks Exelon employee giving record
Pottstown Mercury: Rep. Ryan Costello meets with Pottsgrove High School students
Pittsburgh
Post-Gazette: Ethics boards seeks to rebuild trust
Post-Gazette: Allegheny County delays election results from earlier this month
Tribune Review: Trump claims millions voted illegally without evidence
Tribune Review: Why the U.N. needs to call out Iran
Pittsburgh Business Times: Financial consequences of black Friday have begun as collections increase
WESA: Green Party calls for a recount in PA
KDKA: Green Party seeks lawsuit over recount of votes in PA
KDKA: Trump accuses millions of people of voter fraud with no proof
Southwest
Beaver County Times: Murphy's mental health legislation could be headed to the finished line
Beaver County Times: Allegheny County delays election certification; Beaver, Lawrence counties certified
Tribune-Democrat: Ebensburg adopts 2017 budget without real estate tax increase
NEPA
Citizens' Voice: Terminal demolition at W-B/Scranton airport should happen in new year
Standard-Speaker: A recap on the Attorney General releasing porn emails
Pocono Record: Falling through the cracks
South Central
Patriot-News: Gov. Tom Wolf in Penn State's corner for Big Ten Championship game but won't be in the stands
Patriot-News: Jill Stein files petition seeking Pennsylvania presidential election recount
York Dispatch: Spending on blocking public records requests is murky (AP)
York Dispatch: York Suburban board discusses full-day kindergarten
Carlisle Sentinel: Game commission expects 550,000 hunters to open deer season
LancasterOnline: Quarryville-based contractor starts division to design and build medical marijuana growhouses
Lehigh Valley
Reading Eagle: Looking at Donald Trump's dominance in Berks County
Reading Eagle: Spotted lanternfly quarantine area grows
Morning Call: Delta bans rude pro-Trump passenger on Allentown flight for life, gives refunds
North by Northwest
Centre Daily Times: Michigan vote certified for Trump but recount requests loom
Centre Daily Times: Pennsylvania women take to the woods for deer season
Erie Times-News: Trump responds to Ohio State attack, thanks first responders
Sun-Gazette: Eighth graders help get SPCA dogs adopted
Opinion
Patriot-News: As if we needed it, here's more proof that immigrants and refugees add to the American and local fabric
Patriot-News: Are Pa. Republicans in for a leadership fight?
Reading Eagle: A fitting, if imperfect, close to the state email scandal
Daily News: Emboldened by Trump win, rural Pa. lawmakers may go after cities
Inquirer: Easier to buy booze; but state shouldn't be selling it
Post-Gazette: Play on: The bitter PSO strike was a reality check
Blogs
2 Political Junkies: Regarding the Pennsylvania Recount
Keystone Crossroads: Recession-proof budgeting for cities? Think resilience, experts say
Lehigh Valley Ramblings: Judge Braxton to Hear DA's Claim of Bias, Conflict