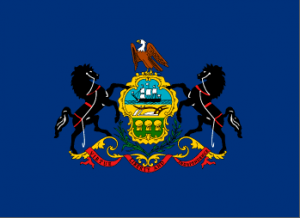 Obama does last-minute ad for McGinty, Biden visits Bucks while Trump and Pence make their final stops. Plus, make sure to enter our election pool! Good morning politicos, here's the Playbook!
2016 PoliticsPA General Election Pool: The video appears to be a response to a Toomey commercial.
PA-Sen: FiveThirtyEight Says Race "Leans Democratic": The political forecasters give Katie McGinty the edge.
PA-Sen: Pres. Obama Cuts Last-Minute Web Ad for McGinty (VIDEO): The video appears to be a response to a Toomey commercial.
Biden Makes Case for Clinton and McGinty: The Vice President visited Bucks during the campaign's final weekend.
Trump/Pence Make Final Trip to PA: The GOP ticket will make separate stops later today.
Statewide
Capitolwire: Could uncontested state races be an opportunity for third parties to stand out?
Capitolwire: A lawsuit challenging Pennsylvania's new ride-sharing law? Maybe
State House Sound Bites: Biden stops in PA as part of pre-election Clinton campaign surge
PA Watchdog: Pennsylvania tax credit scholarships save more than they cost
City and State: Terrorist sympathizers, sex abuse and mail: NE Philly race gets nasty
City and State: New research confirms rigged elections – against Democrats
PLS Reporter: Keeping up with the neighbors
Philadelphia
Inquirer: In Scranton, Trump predicts 'a great victory'
Inquirer: Toomey, McGinty press for votes as tight race nears finish line
Philly.com: What you can and can't do at the polls
PhillyMag: Why Philly's asset management industry just formed an alliance
WHYY Newsworks: As campaign winds down, Trump supporters show up for one last Scranton rally
BillyPenn: Hillary Clinton winds down campaign with thousands in Philly: We face the test of our time
PhillyVoice: In Philly suburbs, secret Trump supporters not so eager to come out of the closet
SEPA
Pottstown Mercury: Trump wins in Spring Ford mock election
Delco Times: TV producer Shonda Rhimes visits Chester to push the Hillary Clinton vote
Bucks Local News: Find out who's running with this non-partisan voter's guide provided by the Buck's County League of Women Voters
Daily Local News: Downingtown West students participate in a mock presidential election
Pittsburgh
Pittsburgh Business Times: Senators want Mylan to compensate U.S. military for EpiPens
Tribune Review: Clinton promises unity at her last Western PA campaign stop
Tribune Review: DOJ will monitor polls in Allegheny County PA on election day
WESA: Clinton stops in Pittsburgh before election day
Post-Gazette: DOJ will monitor polls not just in PA but in 27 other states
Southwest
Beaver County Times: Why teacher in Beaver County look at the election differently
Beaver County Times: Times decides to endorse Katie McGinty
Altoona Mirror: Why policy is lacking fairness today
NEPA
Citizens' Voice: Joe Biden rallies for Clinton and McGinty in PA before election day
Times-Tribune: Former U.S. attorney general Janet Reno dies today
Times-Tribune: City council decides to make a bold move in regards to pension data
South Central
Patriot-News: Fatal Harrisburg police shooting was 'mental health tragedy,' not criminal case: DA Marsico
Patriot-News: Opposition to parole does not violate ex-Bucknell professor's plea agreement: judge
Patriot-News: Trump aides take away his Twitter access, report shows he ignored advisers on Gettysburg speech
York Dispatch: Justice Dept. to dispatch staffers to polls in Pennsylvania
York Dispatch: Digital health records part of present, future
The Sentinel: Dickinson College president worries failure to pass ordinance could 'damage the college'
Lancaster Online: Strasburg, Manheim Township have highest voter-registration rates in Lancaster County
Lehigh Valley
Reading Eagle: Voters in Berks, surrounding counties to be put to the test on Tuesday
Reading Eagle: The rules of Pennsylvania polling places
Morning Call: Reminder: No ballot selfies allowed at Lehigh Valley polling places
Morning Call: NCC student tells police he sold pot to pay for college
WFMZ: Clinton, Trump in final sprint to finish line
North by Northwest
Centre Daily Times: This astronaut voted from space, so you have no excuse not to vote on earth
Centre Daily Times: Amid election rancor, churches around the nation plan healing services
Erie Times-News: Search warrant served on Catholic Diocese of Erie
Sun-Gazette: County to pay thousands for golf course irrigation
Opinion
Patriot-News: If you do nothing else on Tuesday, just vote: Editorial
Reading Eagle: Voters get to decide when state judges must step down
Citizens' Voice: Why Congress should work on revitalizing the Voting Rights Act
Post-Gazette: Election 2016: A recap of endorsements in a fractious year
Inquirer: Friends shouldn't let friends vote for Trump
Daily News: Our endorsements for the 2016 election
Blogs
Lehigh Valley Ramblings: No Matter Who Wins, We Will Survive
Lehigh Valley Ramblings: Make Your Final Election Arguments
Commonwealth Foundation: Who Pays for SEPTA?