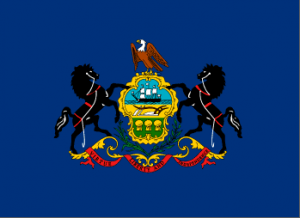 Jill Stein may have cost Hillary the White House, Boyle starts the Blue Collar Caucus and Pittsburgh is set to become a sanctuary city. Good morning politicos, here's the Playbook!
Did Jill Stein Cost Hillary Clinton the Election?: Stein received more votes than the difference between Clinton and Trump in Pennsylvania, Michigan and Wisconsin.
PA-13: Boyle Announces "Blue Collar Caucus": The Philadelphia Congressman is a co-founder of the group.
Pittsburgh May Become "Sanctuary City": The Steel City would join Philadelphia in employing the polarizing practice.
Statewide
Capitolwire: House committee tables Kane impeachment, recommends whistleblower protections
StateImpactPA: Gas power plants face $97,000 in fines for water use
State House Sound Bites: How a political sticking-point is leading to over 500 state layoffs
State House Sound Bites: PA will probably lose an electoral vote in 2020
State House Sound Bites: State workers awaiting layoffs lash out at Scott Wagner
Philadelphia
Inquirer: Months after conviction, Fattah collecting government pension
Inquirer: Kenney: Anti-Trump vandalism involving city attorney 'dumb mistake'
Inquirer: 1880: Philly surgeon and soldier duel with pistols over fashion statement
WHYY Newsworks: As push for recount continues, expert assesses integrity of voting machines
WHYY Newsworks: 'Women of City Council' celebrate Philly's new lead-poisoning protection measures
WHYY Newsworks: Prospect of Carson leading HUD worries some housing activists
SEPA
Bucks County Courier-Times: The screen and the teen: Addiction or useful tool?
Bucks County Courier-Times: Bensalem property tax rate expected to stay the same in 2017
Bucks County Courier-Times: Two DelVal professors speak on the importance of teaching controversy
Pottstown Mercury: Proposed 11% Montgomery County tax hike sparks public debate
Pottstown Mercury: Chester County OKs 2017 budget with tax hike
Pittsburgh
Post-Gazette: City Council looks to create alternative affordable housing
Post-Gazette: City Council considers restricting conversion therapy
Tribune-Review: Trump since campaigning visits factory in Indiana and at a Ohio rally and gains support
Tribune-Review: Congress puts more effort to block the rule permitting mass hacking
Tribune-Review: Trump to possibly consider David Petraeus for Secretary of State
Southwest
Beaver County Times: House reform deal includes Murph's original mental health bill and Rothfus' medicare provisions
Beaver County Times: Toomey targets sanctuary cities and claims Trump could restrict them
Beaver County Times: Tax increase is inevitable in Beaver County's 2017 budget
Tribune-Democrat: Trump praises Carrier and plans to keep more than 1,000 jobs
NEPA
Times Leader: Kistler school expansion's  public hearing draws closer causing criticism
Times Leader: Luzerne County looks into emergency room drug overdoses since the new Drug and Alcohol program started
Times-Tribune: Why state deficit roots deeper than the recent election cycle and its financial impact
South Central
Patriot-News: 'Hate will not be tolerated': Muslim community reeling after hate-filled letter sent to Steelton mosque
Patriot-News: York Mayor Kim Bracey to seek third term
Patriot-News: Penn State researcher made improper purchases with university funds
York Dispatch: Northeastern Middle School raises suicide awareness
York Dispatch: Kenyan fashion coming to York
Carlisle Sentinel: Water conservation advised in Carlisle after plant malfunction
Lehigh Valley
Reading Eagle: Pennsylvania Superior Court orders new murder trial in Berks case
Reading Eagle: Fleetwood road project produces headaches
Morning Call: Allentown School District cracking down on misuse of teacher sick days
North by Northwest
Centre Daily Times: He said he killed a Penn State professor. Now he wants to take back the confession.
Centre Daily Times: Trump taps retired general 'Mad Dog' Mattis as defense secretary
Centre Daily Times: Penn Staters share voices of democracy
Opinion
Post-Gazette: Pelosi's retro reign: Democrats prove clueless by keeping her as leader
Post-Gazette: Eyes on Putin: Seeking clues in the Russian leader's speech
York Dispatch: Youth highlight NAACP meeting
Reading Eagle: State government suffers deficit of ideas
Patriot-News: Ever get the feeling you've been cheated? The shine has gone off Trump's populism
Patriot-News: Charters punching a growing hole in public schools' budgets, report
Inquirer: Fake news has become a threat to American democracy
Daily News: Sen. Toomey, did you know that Philly is a part of Pa.?
Blogs
Keystone Crossroads: Partial recount set for Philadelphia presidential vote
Keystone State Education Coalition: PA Ed Policy Roundup Dec 1: New study links PA charter school growth with loss of district resources
2 Political Junkies: AIDS Free Pittsburgh – World AIDS Day 2016