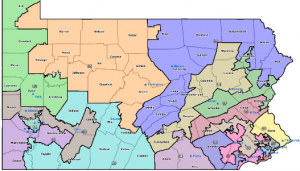 GT Thompson gets a non-Paterno Democratic challenger, a pair of reader polls, and another state Rep. announces retirement plans. Good morning politicos, here's the Buzz.
Bill Hyers, Heartbreaker: News broke Tuesday that Charlie Crist's would-be campaign manager left the Florida Democrat's 2014 Guv campaign even before he started. Sound familiar? That's because Hyers was in line to run Allyson Schwartz's gubernatorial bid earlier this year but eventually declined before he started, two Democratic sources told PoliticsPA at the time. Hyers ran PA for the Obama 2012 campaign and recently managed Bill de Blasio's successful run for NYC Mayor.
Thompson Gains Democratic Challenger: An army veteran and lifelong resident of Thompson's district has jumped into the race to unseat him. And he says he won't get out even if Jay Paterno gets in.
Reader Poll: What's Next for the General Assembly?: Now that the transportation has ended with a signed piece of legislation, we want to know what our readers think the General Assembly will attack next.
Reader Poll: Kane Should Be Most Thankful: Readers said that Attorney General Kathleen Kane should be the most thankful politician this year.
Legislative Election Updates:
HD-8: State Rep. Dick Stevenson (R-Mercer) won't seek re-election in 2014. The seven-term lawmaker, 68, serves in leadership as Republican Caucus Administrator. "The best part about my tenure in the State House has been getting to know the people and the issues that affect them on a daily basis. I am grateful for having had this opportunity to serve. It has been an honor and a privilege," he said. The district includes Butler and Mercer counties is reliably red. Republicans have a 55% to 34% voter registration advantage. Stevenson retained about 75% of his voting constituents after redistricting.
HD-74: The seat previously held by Bud George (D-Clearfield) moved to Chester County via redistricting and will be a safe Democratic seat. Joshua Young, three term Caln Township Commissioner launched his bid for the Democratic nomination on Tuesday. The major battle of this district will be the Democratic primary; Downingtown Mayor Josh Maxwell is also planning to run.
"Being a leader in tough economic times is very difficult. I have made tough decisions, and taken tough votes because I know that the things that are worth doing usually aren't easy. I have the experience voters want, and the strength our community needs, as my record clearly shows," Young said.
HD-120: More names have emerged of people interested in replacing outgoing state Rep. Phyllis Mundy in the strongly Democratic Luzerne Co. district. Dems mentioned by the Times Leader include West Wyoming Borough Council President Eileen Cipriani (who is also a legislative aide to Mundy), West Pittston attorney Laura Dennis, and Edwardsville Councilor Gary Mack. Luzerne Dems chair and Wyoming Mayor Bob Boyer ruled out a bid of his own. Republicans include 2012 hopeful Aaron Kaufer and Kingston Mayor Jim Haggerty, And PoliticsPA will add another name we've heard: Exeter Mayor Cassandra Coleman. At 26, the aide to Sen. Bob Casey is a rising star in NEPA politics.
Statewide
State House Sound Bites: Senate panel: minors shouldn't "vape"
State House Sound Bites: Second try for non-seniority teacher furloughs bill
PA Independent: Porcine protester back to work at PA Capitol after lawmakers' pay increase, transportation vote
PA Independent: Snooze button no longer works for PA schools facing pension crisis
State Impact: DEP investigating oily ooze emanating from Western PA lawn
Capitolwire: Teacher furlough bills debated during House hearing
Philadelphia
Commonwealth Confidential: Operation Clean Sweep
WHYY Newsworks: Southeastern Pa. children's advocates seek united front in Harrisburg
SEPA
Courier-Times: Bristol Twp. to consider land development for proposed schools
Courier-Times: No tax hike in Penndel
Courier-Times: Nearly 3,000 Bucks County kids in 'deep poverty'
Pottstown Mercury: State Rep. Mike Vereb expected to lead Montco GOP
Pottstown Mercury: State Sen. Leach to join Hanes as recipient of gay rights award
Pittsburgh
KDKA: McGinty Runs For Governor As Centrist Democrat
Post-Gazette: Developers ask Pittsburgh schools for tax abatement
Post-Gazette: Pittsburgh schools superintendent gives preview of envisioning plan
Post-Gazette: Realignment of problematic South Hills intersection completed
Post-Gazette: Zappala, Fitzgerald reach apparent detente on Allegheny County drug enforcement
Tribune-Review: Nordenberg, other Pitt leaders net 3 to 5 percent raises
Tribune-Review: Bill would require disclaimer on Liquor Control Board ads
UrbanMediaToday: Reindeer Ball Lights Up Holidays for Pittsburgh Youth
Southwest
Altoona Mirror: Group calls for home rule
Altoona Mirror: AASD tax office to collect for Logan
Beaver County Times: Greene Twp. budget includes surplus and health savings from staff changes
Beaver County Times: Beaver County sheriff suggests budget process went awry
Beaver County Times: State's hate-crime law still leaves many groups out
NEPA
Times Leader: Budget holds line on taxes in Swoyersville
Times Leader: Tilbury Terrace paved, no tax hike in Plymouth Twp.
Times Leader: No tax increase for Bear Creek Twp. residents
Times Leader: Kingston approves bargaining agreements
Times Leader: Mundy's exit stirs replacement speculation
Times-Tribune: Courtright taps Doherty allies for transition finance team
News Item: Northumberland County commissioners expected to make third budget vote today
News Item: Commissioners pass budget on 2-1 vote
South Central
AP: Pa. lawmakers discuss changing how school districts can furlough teachers
PennLive: Pennsylvania State Senate leader's study request opens door to next wave of gambling expansion
PennLive: Barletta worries Obamacare will gut volunteer fire departments
Sentinel: Pa. Supreme Court denies appeal in Dickinson Township open records case
York Daily Record: Some local clubs now not worried about changes to small games of chance laws
CBS 21: Face the State: Rep. Will Tallman
Lehigh Valley
Morning Call: Pa. Senate panel raises bet, calls for study on online gambling
Reading Eagle: BCIU to review Reading School District's administrative capabilities
WFMZ: Proposed Bethlehem budget has a stealth property tax hike, two council members say
WFMZ: Moore Township holds the line on taxes again in 2014: Final budget vote Dec. 30
North by Northwest
Campaign '13 Blog: Lucas says safety at issue in state transportation vote
Centre Daily: Belafonte Mulls Small Tax Increase
Centre Daily: Bellefonte seeks candidates for council post
Williamsport Sun Gazette: Democratic gubernatorial candidate stops in city, talks jobs
Williamsport Sun Gazette: Marcellus Shale Coalition rep talks shale at Mansfield
Opinions
Post-Gazette: Plastic kills: Congress must update the undetectable guns law
Public Opinion: Pa. ban on eating cats, dogs needs to happen
Williamsport Sun Gazette: Versatility will keep natural gas industry thriving in region
Blogs
Media Trackers: PA White Collar Union Irregularities Under Review By AFSCME Headquarters
Keystone Politics: #PA5: Democrat Thomas Tarantella Will Challenge Glenn Thompson
Keystone Politics: Darrell Clarke's Land Bank Amendments Are Nuts
Keystone Politics: Why SEPTA Ridership Isn't Higher
Lu Lac Political Letter: The LuLac Edition #2566, December 2nd, 2013