Jim Matthews. Some weeks, the Ups and Downs are difficult to choose. This is not one of those weeks. Matthews was arrested Tuesday on charges of perjury over an issue of campaign finances. Matthews is already considered a pariah by many in the GOP; this makes a private sector career difficult and a return to elected office nearly impossible.
.
.
.
Bob Casey. If Democrats have a PR edge on the payroll tax cut extension, Casey has that plus tons of good press as a would-be compromiser. He had a dozen solid national media hits this week as he pushed his own, more moderate version of the tax cut (which ultimately failed in the Senate on Thursday).
.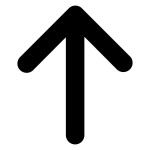 Sam Rohrer. The former state Rep. faces two tough questions on his bid for U.S. Senate: Can he attract mainstream support, and can he raise money? He gave a convincing answer to both this week when he announced that Pa. Manufacturing Association leader Fred Anton will serve as his Honorary Finance Chairman.
.
Bill Vinsko. The Wilkes-Barre attorney is a few days from becoming yet another Democratic candidate redistricted away from the incumbent he intended to challenge. The latest intel on the congressional maps is that his part of Luzerne will be split out of Rep. Barletta's district in an effort to shore up Lou.
.
.
Dominic Pileggi. We weren't sure whether to give Pileggi a down for not waiting until after his Pa. Society event to end this U.S. Senate buzz; or an up because so many of us (PoliticsPA included) bit on the tease. At the end of the day, he gets the up because he put himself on the map as a future statewide candidate and made himself look bigger without really any penalty.
.
Pa Society complainers. Boo hoo, it's in New York City instead of Pennsylvania. It's a century-old tradition, and everyone deserves a chance to get away from time to time.  Get over it.