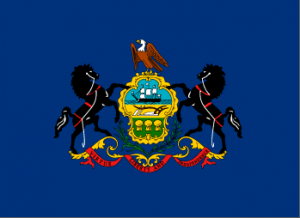 Kane gets a new judge, Rendell backs Torsella and we take a look at how the parties determine how many delegates Pennsylvania will get. Good morning politicos, here's the Buzz!
2016 PA Presidential Delegate Breakdown: We look at how many delegates PA will have in the Democratic and Republicans primaries and how they're allocated.
New Judge Named in Kane Case: Judge William Furber is handing over the trial to another official.
BREAKING: Rendell Endorses Torsella for Treasurer: Torsella also has $1.5 cash on hand for this year's election.
PA-Sen: Toomey Calls for Reimposing Iran Sanctions: The GOP Senator joined with former Gov. Tom Ridge to call out the Obama administration for a lack of accountability with Iran.
PA-BGT: Harrisburg to Cough Up Money Tuesday: The money will only cover funding until Dec. 31, keeping many organizations in the red.
Reader Poll: Do You Approve of Gov. Wolf's Budget Line-Item Veto?: We ask our readers how they feel about the Governor's line-item veto of the budget.
Reader Poll: Shapiro Will Run for AG: Our readers believe Josh Shapiro will run for Attorney General this year.
Statewide
Capitolwire: First budget meet-up of new year, not a lot of progress
Capitolwire: State partially restores charter school reimbursements eliminated in 2011
Capitolwire: PERC's budget get zeroed out by Wolf, with some saying it was due to PERC choosing to do its job
StateImpactPA: DEP finds Kinder Morgan for Philadelphia storage tank violations
StateImpactPA: No link between fracking and smallmouth bass decline
State House Sound Bites: Charter Schools Cry Foul Over Funding Cut
State House Sound Bites: Schools Watch Their Accounts As State Funding Pours In
PLSReporter: Republicans point budget blame finger back at Wolf
PLSReporter: Capital Stock and Franchise Tax is now history
Philadelphia
Inquirer: Mayor Kenney starts setting a tone
Inquirer: Little local impact likely from Obama's gun order
Philly420: Pittsburgh mayor quietly signs bill to decriminalize marijuana
Inquirer: New year's resolution? Not for Pa. budget
Inquirer: Mayor Kenney pledges efficient, effective government for all
Inquirer: City commissioners ready to elect new head
Heard in the Hall: Mayor Nutter's last speech
CapitolInq: Toomey criticizes Obama on guns, Dems praise president
WHYY Newsworks: Kenney: Greed at heart of Philly's gun violence
SEPA
Mercury: Ceremony ushers in start of new Montco administration
Mercury: Lawsuit asks Montgomery County Commissioners to pay for county signs
Mercury: New Phoenixville Borough Council members sworn in
Courier Times: Morrisville Borough Council divided in years first meeting
Courier Times: Newtown Council swears in new member
Delco Times: Ex-Chesco D.J. Dan Maisano announces bid for 9th District Senate Seat
Montgomery Media: Wolf visits PRA Health Sciences in Blue Bell as part of 'Jobs That Pay' tour
Bucks Local News: Lower Makefield supervisors choose Republican Jeff Bennedetto as new chairman, Democrat John Lewis as vice chair
Daily Local News: Truitt to run for re-election
Pittsburgh
Post-Gazette: Mayor Peduto urges members of Commission on Human Relations to resign
Post-Gazette: Gender makeup of Allegheny County Council a concern for some
Post-Gazette: McKeesport councilman barred from taking office because of 1992 drug conviction
Tribune-Review: Snapology discovery center in Bethel Park disguises learning as playtime
Tribune-Review: Civilians experience split-second decisions in Pittsburgh police training simulation
WESA: Service Agencies Get Some Relief After Months Without State Funding
Southwest
Beaver County Times: Christiana's natural gas severance tax proposal receives mixed reaction
Beaver County Times: New Beaver County district attorney fires assistant DA, makes other moves
Tribune-Democrat: Sparks fly at Johnstown City Council meeting
Tribune-Democrat: Cambria shakeup: Chernisky appointed president commissioner; new chief and solicitor approved
Altoona Mirror: Spring Cove board appoints Blattenberger to empty post
Altoona Mirror: Greenfield dismisses solicitor
Altoona Mirror: Judge, commissioner take office after nearly sitting out
Altoona Mirror: Cambria reopens budget, fires four
NEPA
Times Leader: Morelli defends Luzerne County's home rule government in parting speech
Times Leader: Governor's offices says Web.com expansion in Drums will create 74 jobs
Times-Tribune: County commissioners begin new year with power play, chaos
Times Tribune: Scanlon named district attorney
Daily Item: Barletta's statement on Obama's executive action
Daily Item: Women make county history as they take oath of office
South Central
Patriot-News: Pa. hires firm to develop plan for Harrisburg State Hospital site
Carlisle Sentinel: Carlisle Borough Council begins home rule transition for new year
Carlisle Sentinel: Cumberland County Commissioners looking to reset and refocus
York Daily Record: Schools start to see state money
LancasterOnline: Lancaster won't be able to regulate satellite antennas as much as hoped
Roxbury News: Shelia Dow-Ford named Executive Director of Impact Harrisburg
Lehigh Valley
Morning Call: Allentown Controller Mary Ellen Koval resigns amid FBI probe
Reading Eagle: Berks County district judges sworn into office
Reading Eagle: Lifetime ban on people with records working in long-term care struck down
WFMZ: Allentown controller Mary Ellen Koval resigns
WFMZ: Allentown schools to expand kindergarten
North by Northwest
Sun Gazette: Officials inaugurated at CAC
Sun Gazette: McKernan elected commissioners chairman
Sun Gazette: City Council selects VP to be president
Go Erie: Arrington sworn in as new Erie councilwoman
Go Erie: Horton elected Erie County Council chairman; Fatica joins panel
Opinion
Post-Gazette: Leash the lobbyists: Several state bills would improve disclosure
Tribune-Review: Dodd-Frank's toll
Patriot-News: With stopgap, Wolf guaranteed a 2016 budget and primary season collision
Daily News: Hating Harrisburg
Daily News: Don't suspend Iran sanctions
Inquirer: Schools' losing legal battle
Blogs
Keystone Crossroads: State might intervene in another distressed Pennsylvania coal town
Above Average Jane: Senate Candidate Logos
Lu-Lac Political Letter: Pedri New Acting Chief in Luzerne County
Commonwealth Foundation: A Governor's Resolution List for 2016
Commonwealth Foundation: Wolf's Newest Education Funding Scheme
Citified: Helen Gym Draws National Attention in New Role
Citified: Photos: Jim Kenney's Bizarro Block Party