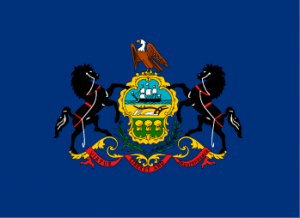 Wolf backs Perez's candidacy for DNC Chair, Ceisler seeks a Commonwealth Court seat and Costello earns a new committee assignment. Good morning politicos, here's the Playbook!
PA-Gov: Wolf Endorses Perez for DNC Chair: The Pennsylvania Governor is backing the Secretary of Labor's bid to lead the Democratic Party.
Ceisler to Seek Seat on Commonwealth Court: The Philadelphia Common Pleas Court Judge is looking towards statewide office.
PA-6: Costello Named to Energy and Commerce Committee: The Republican Congressman got a new assignment.
Analysis: A Complete Breakdown of PA's Presidential Results (Maps): We break the election down to voting districts and examine why Trump beat Clinton.
Statewide
StateImpactPA: Natural gas production to make U.S. a net energy exporter
State House Sound Bites: PA Farm Show unveils "clean water" themed butter sculpture
State House Sound Bites: PA's electoral strength likely to change after the 2020 census
Philadelphia
Inquirer: Tired of waiting for Washington, some Philly business are increasing their minimum wage
Inquirer: City asks the state Supreme Court to hear beverage-tax suit
Inquirer: Could soda tax make your grocery bill rise?
Inquirer: After FBI sting, questions remain for Bucks officials
WHYY Newsworks: Code Blue means extra street crews to help homeless in Philadelphia
WHYY Newsworks: Rev. Sharpton recruiting in Philly for Washington march against Trump
SEPA
Bucks County Courier-Times: Montgomery County prosecutors accuse Bill Cosby's lawyers of jury shopping
Bucks County Courier-Times: Bristol Borough getting ready for contest judges, but some already say town is a winner
Delco Daily Times: Ex Radnor Commissioner William Spingler faces trial on indecent assault rap
Pittsburgh
Post-Gazette: Freedom Caucus may play role in alternate Obamacare repeal timeline
Post-Gazette: Highmark launches new incentive program for primary care physicians
Post-Gazette: Carlow University program addresses 'cultural invisibility' of female writers
Post-Gazette: Ross OKs two tax breaks for The Block Northway
Tribune-Review: Mine rescue technology advancing by 'leaps and bounds'
Tribune-Review: State to add liquor store at Mills mall Village section
Southwest
Altoona Mirror: Hundreds attend Weaver's funeral
Altoona Mirror: Explore Altoona, county award grants
Beaver County Times: Police concerned about the end of license plate registration stickers
Beaver County Times: Sale of Beaver Valley Mall expected to be complete by end of month
Beaver County Times: Vogel, Bartolotta to lead state Senate committees
NEPA
Times Leader: Mamie Phillips officially announces her run for 11-1-05 district judge
Times Leader: Lehman Township supervisors make appointments at reorganization meeting
Times Leader: Kingston Township supervisors name reappointments
Times-Tribune: Traffic calming device or analytical tool? New radar sign is both
Times-Tribune: Scranton council cuts realty transfer tax
South Central
Patriot-News: A few top spots to eat and drink near the Pennsylvania Farm Show
Patriot-News: Newly seated senator responds to criticism about reneging on promise to not take a state pension
Patriot-News: House names committee chairs for 2017-18 session
Patriot-News: Pat Toomey holds onto another coveted U.S. Senate job: Candy Man
York Dispatch: Rep. Perry voted to strip ethics oversight powers
York Dispatch: Cold snap in store for York County
Lehigh Valley
Morning Call: Sands fires back at DA's letter
Morning Call: Lower Macungie approves Shepherd Hills Golf Club preservation deal
Morning Call: Northampton County bridge project is behind schedule and $1.25 million over budget — and it hasn't even started
Reading Eagle: In Birdsboro, new power plant generates hope for jobs
Reading Eagle: Jefferson Township supervisors OK new rules
North by Northwest
Erie Times-News: Jenkins-Husband 'ready to get going' with mayoral campaign
Erie Times-News: Democrat Joe Schember to run for Erie mayor
Centre Daily Times: City Council keeps president, vice president
Opinion
Patriot-News: That didn't take long — frosh Pa. senator breaks 'no pension' promise
Post-Gazette: Where impact fees go: Municipalities need more clarity from state
Post-Gazette: Fill the courts: Federal vacancies delay justice for all
Inquirer: Democrats have lost their focus on working class, says Johnny Doc
Daily News: The scary, slow creep of Trumpism. Is it fascism?
Daily News: What's up, Doc (and Mr. Mayor), with the Trump flirtations?
Blogs
Billy Penn: ShopRite admits Philly stores overcharged for the soda tax
Billy Penn: Why is Two Street still a mess 3 days after the Mummers Parade?
Keystone Crossroads: One Pa. state incentive program creates a buzz while another creates confusion
Keystone Crossroads: After Philly lawmaker's conviction, Pa. House revamps ethics rules