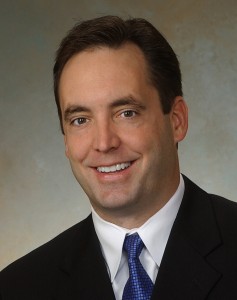 Sen. Corman files his own NCAA lawsuit. Harrisburg Dems get a new campaigner. 2 PA GOPers vote no on Sandy relief. And we have your first Ups & Downs of 2013. Good morning politicos, here's the Buzz.
1/4 Ups & Downs: Here's who started the year off on the right foot, and who'd like another fresh start.
Exclusive: Dems Tap Briggs for HDCC: State Rep. Tim Briggs of Montgomery County will take the reins of the House Democratic Campaign Committee for the 2014 election cycle, effective today.
Pa. Goes 16-2 for Sandy Aid; Rothfus and Perry Vote No: Pennsylvania's rookie Republican Congressmen Keith Rothfus and Scott Perry are off to a conservative start. They voted against today's bill that would give $9.7 billion in Hurricane Sandy flood insurance relief to the affected residents.
Statewide
State House Sound Bites: Corbett fends off criticism of NCAA lawsuit
PA Independent: Federal surveillance continues despite constitutional concerns
PA Independent: WATCHBLOG: 'Innovation' saves $1M in printer costs, among other cuts
The Times-Tribune: EPA to release some fracking study sample results in weeks
Capitolwire: Corman sues NCAA seeking to keep PSU sanction money in Pennsylvania
Capitolwire: Corbett's NCAA lawsuit produces mixed reaction among some sportswriters
Philadelphia
Philly.com: Clout: Gun rumor, website fuel controller intrigue
SEPA
Bucks County Courier Times: Interest in gun buyback programs grows following Sandy Hook shooting
Phillyburbs: GOP holds sway over Electoral College future
AP: Viewing Harrisburg: Will NCAA lawsuit help Gov. Corbett's career?
AP: EPA fracking study may dodge some tough questions
AP: Job market bleaker for millennials without college
AP: Pa. district puts police in elementary schools
AP: Pa.-based website mines Marcellus Shale data
Pittsburgh
Tribune Review: Blair County Representative Ready for the 113th Congress
Tribune Review: Republicans take a lashing for vote
Post-Gazette: Immigrant Justice is a revolving door in Pittsburgh
Early Returns: Rothfus is sworn into Congress
KDKA: Gov. Corbett reasoning behind NCAA lawsuit
Southwest
Beaver County Times: Judge: No tweeting, laptops in Sandusky hearing
Observer-Reporter:Accounting error leave PA school district short $15 million
Observer-Reporter:PA Supreme Court rulings to watch
Altoona Mirror: $60 million NCAA fine targeted in 2nd suit
Altoona Mirror: Corbett's lawsuit troubles lawmakers
Johnstown Tribune-Democrat: Gov. Tim Corbett signs anti-sexting into PA law
NEPA
AP: PSU, politics may shape gov's destiny ANALYSIS
AP: Corbett to review gun show policies
AP: Cases made Pa. AG hand over NCAA suit
Times-Tribune: Local congressmen lists deficits, entitlements and other top priorities
Citizens Voice: Obamacare sidelines county's plan
Pocono Record: Alternative school in Reading faces state crackdown
Pocono Record: Lawmaker wants to arm teachers
AP: Pa. to put all restaurant inspections online
South Central
AP: Accounting error leaves Reading School District short $15M
Harrisburg Patriot News: Harrisburg officials, churches, human service agencies working to help those affected by sinkholes
Harrisburg Patriot News: Crowds flock to Farm Show on opening day
Harrisburg Patriot News: Pennsylvania State System of Higher Education faculty leave open the possibility of a strike
Harrisburg Patriot News: Harrisburg Controller Dan Miller is revving up run against Mayor Linda Thompson with private meetings
York Daily Record: U.S. Rep. Scott Perry votes against $9.7 billion Sandy relief bill
Roxbury News: 'Election 2013: The first campaign sign of the year
Roxbury News: City of Harrisburg Sinkholes: Representative Patty Kim and Senator Rob Teplitz
Lehigh Valley
The Morning Call: Candidates announce interest in Easton district judge seat
The Morning Call: Easton moves to seize lot for future parking
The Morning Call: Appeals court sides with Macungie mayor in police dispute
Reading Eagle: Gun show near Leesport draws demonstrators
Reading Eagle: Most municipalities hold line on taxes
WFMZ:  District millions short after accounting error; payroll may be in jeopardy
WFMZ: Pa. lawmakers call for forensic audit of Reading School District
Express-Times: Bethlehem Councilman J. William Reynolds to announce run for mayor
Express Times: Upper Mount Bethel supervisor requests state investigation of township's free topsoil program
North by Northwest
Williamsport Sun Gazette: County to pay firm $262,900 to hunt for federal, state funds
Williamsport Sun Gazette: Clinton Twp. residents oppose proposed power plant
Centre Daily Times: Erie School board member who used district funds for personal purchases to reimburse district
Opinions
Times-Leader: Corbett needs to use bully pulpit
Pocono Record: Time for PA to raise minimum wage
The Sentinel: Our View: Sexting law makes sense
York Daily Record: A 'suit' of political armor for Gov. Corbett
Daily Local News: Corbett flip-flops on NCAA's Sandusky sanctions
Daily Local News: They're still playing games with our money
Daily Local News: Chester Countians can only [hope] Harrisburg does the right thing regarding pipelines
Delco Daily Times: Gebhart: A strange new world made stranger by politics
Delco Daily Times: Spencer: Just can't believe in this 'Promised Land'
Delco Daily Times: Editorial: Pennsylvania best served by keeping Penn State fines home
Pottstown Mercury: Gas pipelines are coming; questions needed
Pottstown Mercury: Analysis: Pa. Supreme Court earned its title
Williamsport Sun Gazette: Fiscal Cliff: Lack of spine, partisanship block real solution
Blogs
Pittston Politics: Handicapping the District Justice race
Speaking Freely (ACLU-PA): A boy and a girl and the morality police
Keystone Politics: Primaries Work
Keystone Politics: Elections Have Consequences: Lower Macungie Zoning Politics Edition
Keystone Politics: How to Reduce the Public Harms of Alcohol After the State Monopoly
Keystone Politics: The Life Cycle of Every Political Fight Over Pollution
Keystone Politics: Despite State Liquor Monopoly, Drunk Driving Deaths Not Lower in PA