Groen takes heat for his response to sexual harassment allegations in the state, Wolf gets positive coverage for his stance on gerrymandering and leads all challengers in cash on hand, Wagner leads the GOP primary in cash on hand, the state Supreme Court is slow with the majority opinion, and spell check gets highlighted.  See who made this week's Ups & Downs!

Marcel Groen. Pa. Democratic Party chairman Marcel Groen resigned his position today under pressure from Governor Tom Wolf. He had come under fire for his and the party's reaction, or lack of reaction, in the wake of the #MeToo movement including allegations against Democratic officials. In a searing column on the subject by Will Bunch, Groen was quoted as saying, "I sound like Donald Trump!"  Groen leaves the party looking resurgent, with historic wins in the collar counties in 2017 and enormously important Supreme Court wins in 2015.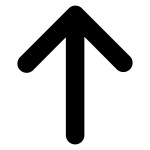 Tom Wolf.  Governor Tom Wolf has gotten a lot of positive press for his push for non-partisan gerrymandered maps being submitted to him for redraw of the Congressional maps, even if they are gerrymandered to favor Democrats.  The way the Court has set redistricting up, Wolf can sit back and rail on gerrymandering while still knowing the outcome will be a partisan benefit.  Wolf also announced his campaign is starting the year with $11 million in the bank, far ahead of his Republican challengers.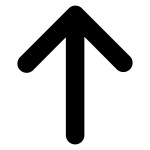 Scott Wagner.  Gubernatorial candidate Scott Wagner is leading the the rest of the Republican candidates for Governor in cash on hand heading into 2018, despite Paul Mango giving his own campaign over $6 million of his own money.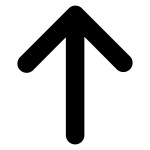 Lou Barletta.  Congressman Lou Barletta's Senate campaign got a boost this week when PA GOP Chairman Val Digiorgio said that he expects Barletta to get the party endorsement next week, but some party insiders view his candidacy as a negative for campaigns in the southeast.  That combined with news he held an interview with Holocaust deniers could hurt Barletta's image with moderates.

Pa. Supreme Court.  Despite giving the legislature only 18 days to redraw the Congressional maps the court ruled unconstitutional, 11 days after the court handed down its ruling, the majority opinion that would provide guidance for the legislature has not been released.  This combined with Senate President Pro Tempore Joe Scarnati's decision to not share data with the court opens the door to a possible stay from SCOTUS.  

Bob Casey.  Senator Bob Casey took heat from both sides of the aisle this week over the Senate's vote on a 20 week abortion ban.  Casey, who voted in favor of the bill, was protested against in Pittsburgh by pro-choice activists while Republicans pointed to his votes on other bills as evidence he is not pro-life.  

Spell Check. The hottest ticket in politics this week needed a reprint after a spelling error resulted in tickets to the "State of the Uniom" were sent out.
Bonus Up/Down: Every week, PoliticsPA will be including a bonus up or down, that is exclusive to Playbook email subscribers.  To sign up to see the bonus arrow click here.
The tweet of the week goes to FakeWIPCaller for his analysis of Congressman Bob Brady's retirement.  
This is good. With the Patriots matchup approaching, Philadelphia must purge all of its Bradys https://t.co/bzykdyF2Z9

— FakeWIPCaller (@FakeWIPCaller) January 31, 2018