http://youtu.be/or68CbMAckI
Two more GOP groups are coming to Mitt Romney's aid in Pennsylvania.
According to Politico, The American Future Fund, an Iowa based 501(c) with ties to the Koch brothers, will be coming on the air with two ads. The ad buys for AFF total $1.67 million.
AFF's first ad, titled "Real Solutions"  is an appeal to women, showing various different women explaining that the country is in peril and that they will be casting their vote for Mitt Romney.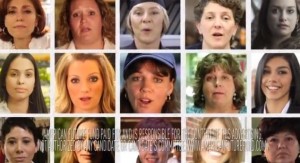 The second ad, titled, "A New Path," takes a clip verbatim from the first Presidential debate, where Romney discusses his plan to create 12 million new jobs, as well as lays out his five point plan.
The Republican Jewish Coalition is also placing an ad buy of $300k in the Philly media market, as well as some heavily Jewish areas in Montgomery County. The group has been on the air in parts of Montgomery county since Sept 19, bringing up the total amount of their buy to $350k.
The ad, titled "Byrna," shows Byrna Franklin, a lifelong Democrat who will be voting for Mitt Romney because of President Obama's poor American/Israeli relations. She says that Obama has isolated Jewish Americans with his stance on Israel, and because of this, American/Israeli relations are changing for the worst.
With the addition of the AFF and the RJC, GOP groups have seriously stepped up their efforts to try and snag the Keystone State from President Obama. With polls narrowing, stay tuned to see if these three ads play a role in a win for Romney in Pennsylvania.
Here is AFF's second ad:
http://youtu.be/597TSH805-E