Who ever said that off-off-year elections are boring? Here are the big winners and losers from Tuesday's elections.
Editor's Note: Simply winning on Tuesday isn't enough to merit an Up arrow, nor losing to merit a down.
Republicans. The GOP had the better of election night this year. The party won the only statewide race with Vic Stabile's win over Jack McVay for the vacant seat on the state Superior Court. That snapped their 0-and-5 record from 2012 and helped deflate the narrative that a Democratic wave is building. The party's 7 for 7 sweep in Delaware County was impressive.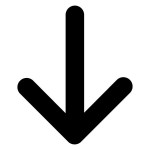 John Callahan. The Bethlehem mayor known for his impressive fundraising lost in an upset to Bangor mayor John Brown in the race for Northampton County Executive. Callahan won the 3-way primary with a strong showing, but his campaign didn't prepare for Brown's late surge. The state GOP provided a good deal of last-minute assistance to Brown in the final week of the campaign.
Former Members of Congress. After leaving their seats in Congress – losing in 2010 and retiring in 2012, respectively – both Kathy Dahlkemper (D-Erie) and Todd Platts (R-York) staged comebacks this year. Dahlkemper defeated an incumbent for the Democratic nomination for Erie County Executive and she came up with a win in the general. Platts won a seat on the York County Court.
Bill Peduto. Even though he was expected to win, Peduto earns an Up for the margin of victory and his coalition's wins on council. His was the only race that was called faster on Tuesday than Chris Christie's. Although Pittsburgh is nearly 2 to 1 Democratic and Peduto essentially won the general when he won the primary, he campaigned hard and won every single ward in the city. His coalition picked up 3 wins on council as well.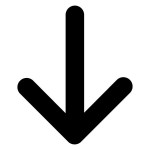 Incumbent Mayors. Incumbent Carlisle Mayor Bill Kronenberg was upset by Democrat Tim Scott. Butler Mayor Maggie Scott lost re-election to Republican challenger Tom Donaldson. See Callahan, above. While Allentown Mayor Ed Pawlowski was able to win reelection, his independent challenger still won about 40% of the vote.
And here are a few non-2013 ups.
Tom Corbett. He looked like a Governor this week. Corbett kicked off his re-election bid with a statewide tour that had the pomp and stagecraft of a serious campaign. He stayed on message and handled reporters' questions well. Protesters are going to protest, no surprises there. But if Corbett stays in the groove he found this week, Democrats should delay their plans to measure the drapes in the governor's mansion.
New website. The state legislature joined the 2010s this week when it unveiled a brand new website, complete with a 20th century search function. Bravo!
.
.
.
Tweet of the week:
It goes to state Sen. Rob Teplitz (D-Dauphin), who shows us that we've waited for an acceptable period of time and now Bonusgate jokes are funny.
Nice turnout at our event. Haven't seen folks this excited about shredding since the Bonusgate investigation.

— Rob Teplitz (@RobTeplitz) November 2, 2013
Facebook post of the week: This taunt came from Det Ansinn, the Doylestown Borough Council President who faced a Republican challenger on Monday.
.
A close runner up was state Senator Kim Ward (R-Westmoreland). It's worth reading the comments on this one.