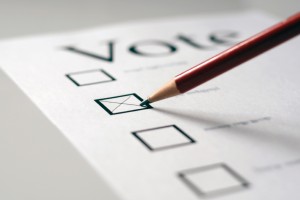 PoliticsPA and the Law Office of Adam Bonin asked you for your predictions in the 2016 primary – and you responded.
Here's the Top 10:
Joe Powers         21
Adam Blomeke   20
Bono                   15
Jason Owen        13
Adam Nash         13
Eric Brooke         13
Phillip Forbes      13
Chuck Pascal      13
Nate White          13
Sean Miller          12
Scott Alberts        12
Steve Todd          12
Nick Field             12
Just three entrants correctly predicted that Bernie Sanders won defeat Hillary Clinton by more than twenty points. Bono was the only person to accurately guess the order of the top four on the GOP side.
Adam made some terrific pie charts about some of our questions.
We leave you with the best haiku entries:
"My utopia.
Whoops! Forgot to take your guns.
Failed my hippie gods."
-Chris Seeley

Smarter than the Rs
No more fiction to dispel
No glitch Obama
-Victor Wills

"The President knows,
Because Alinsky taught him,
How to wreak havoc."
-Michael Kaufmann

Hostile Congress
Administrative Action
He knows, man; he knows.
–Corrie Woods

Thank darned good-
ness you explained what in the
heck a haiku is
-Steve Todd