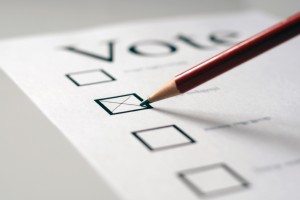 Think you're Pennsylvania's top politico?
Enter for your chance at eternal glory in this pool cosponsored by PoliticsPA & The Law Office of Adam Bonin.
For the Dem and GOP presidential primaries, the winner will be worth ten points while the GOP runner-up will get you five.
Other ten point questions included: the Democratic Senate primary as well as the Democratic and Republican Attorney General.
In Congress five points go for a successful prediction in the PA-2 Dem primary, the PA-7 Dem primary, the GOP and Dem PA-8 primaries, the PA-9 GOP primary and the PA-16 GOP primary.
Finally, the SD-9 special election, the SD-5 Dem primary and the HD-202 Dem primary are all worth two points.
All you have to do is submit your name, email and selections.
Winners will be announced here later this week.