The parties got what they wanted for Superior Court, Democratic establishment in Allegheny County was rocked yet again, a pair of longtime incumbents in Philly and Erie Council lost reelection bids, and Harrisburg flipped the board. All of that and more are in this week's Ups and Downs.
Every week PoliticsPA sends an exclusive extra Up or Down to Playbook subscribers. See who gets the extra up or down next week: sign up here.
State Party Endorsements. Both Superior Court races may have been nailbitters as both primaries didn't get declared until after midnight, but the four candidates moving onto November received the party endorsement for the race. Amanda Green-Hawkins sailed to a comfortable first place finish in the Democratic primary, but Philadelphia Court of Common Pleas Judge Dan McCaffery finished with just under 2.5% points more than Allegheny County attorney Beth Tarasi. Megan King finished in 1st in the GOP primary, while Cumberland County Judge Christylee Peck also eeked out a second place finish over former Montour County District Attorney Rebecca Warren by about 2.5 points as well.
Donald Trump.Saying that Fred Keller had a 50-50 chance in the ruby red 12th District just doesn't check out, but Trump still has a reason to celebrate over the results this week in Pennsylvania. After holding a rally in Montoursville to a packed venue, Keller bested Democrat Marc Friedenberg by 36 points, which is a 4 point improvement over the previous election when Rep. Tom Marino (R-Lycoming) defeated Friedenberg. Trump won these boundaries by 36 points in 2016 over Sec. Hillary Clinton and despite the national average of congressional districts moving 10 percentage points toward the left in 2018, that same momentum can't be said for PA12. Also Megan King, who Trump tweeted support for hours after his rally, was the top vote getter in the GOP primary for Superior Court.
Jim Kenney. Being awarded a second term in Philadelphia as a Democratic mayor is most certainly to be expected, but the margin of his victory is a reason for Kenney to celebrate. He fended off former City Controller Alan Butkovitz and state Sen. Anthony Williams by over 40 points. He'll raise a diet coke to that.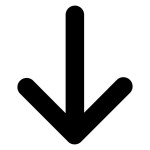 Allegheny County Dem Committee. Incumbents beware. A series of Allegheny County Democratic backed incumbents fell short in the primary to a few progressive outsider candidates. Longtime incumbent County Councilman John DeFazio was knocked out by 29 year old progressive, Bethany Hallam. Pittsburgh City Councilwoman Darlene Harris lost her three-way primary to Bobby Wilson by over 20 points, while Liv Bennett bested incumbent County Councilwoman Denise Ranalli Russell by 17 points. All three incumbents received the party endorsement in a low voter turnout primary and still were unsuccessful (and some by wide margins). In this primary, that party endorsement just didn't mean what it has in past elections.
Harrisburg School Board Incumbents. They flipped the board. All five incumbents in the Harrisburg School District lost their reelection bids to Democrats Democrats James Thompson, Jayne Buchwach, Gerald Welch, Steven Williams, and Doug Thompson Leader.
Summer Lee. A Pittsburgh progressive turned her outsider victory in 2018 into repeat performances in 2019. Rep. Summer Lee's UNITE PAC flexed its muscles Tuesday. The PAC went three-for-three, organizing canvassing and literature for Bethany Hallam, Liv Bennett, and Pam Harbin in Allegheny County.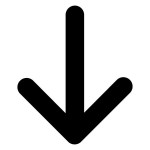 Jewell Williams. Times up. Philadelphia Sheriff Jewell Williams lost his bid for a third term to former Philadelphia Police Officer and Guardian Civic League president Rochelle Bilal in a four-way Democratic primary. The Philadelphia Democratic City Committee endorsed, then revoked its endorsement, of Williams while he faces three sexual harassment lawsuits. Two cases were settled and one is pending as Williams continues to deny these claims. Bilal, who enters the general election as the favorite in Democratic friendly Philadelphia, is likely to be the first woman elected sheriff in the city.
Tony George. A beatdown from Brown. The Mayor of Wilkes-Barre lost his reelection bid to challenger George Brown by a wide margin. The Times Leader reports Brown bested the incumbent in all 20 wards.
Steve Chronister. This wasn't too close to call. Former York County Commissioner made another bid in the GOP primary, but fell far behind in the hotly contested primary. Julie Wheeler and Ron Smith are moving onto November, while Chronister's attempted come back wasn't close at all. Chronister garnered national headlines last year for calling 911 twice of five black woman, claiming they were golfing too slow. He defended his actions from this incident saying he isn't racist and said his family were the victims.
Mary Rennie. Knocking off a longtime incumbent is no easy feat, but this Democrat in Erie County did just that on Tuesday. Rennie, retired former director of Erie County government's library system, defeated 10 term incumbent Councilman Fiore Leone, who first took office in 1978.
Philly Bar Association. Endorsements that matter. Three of their "highly recommended" and four of their "recommended" judicial candidates won in the primary, while no "not recommended" ones did. Philly has had its fair share of odd judicial behavior so it's a worthwhile effort to raise the bar on candidates.
Blackwell Dynasty. An end of an era in West Philly. Longtime Councilwoman Jannie Blackwell was defeated in the Democratic primary by challenger, Jamie Gauthier. A Blackwell represented the 3rd District for the past 45 years. Jannie was in office from 1992 until now, while her late husband, Lucien, held the seat from 1975 until her election.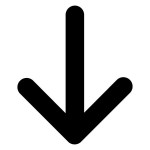 Wally Scott. Another incumbent bites the dust in Reading. Mayor Scott finished third in the five candidate Democratic primary losing to Eddie Moran. Scott is now the second consecutive mayor of Reading to lose a re-election bid in the primary.
TWEET OF THE WEEK
Good morning, Philadelphia! pic.twitter.com/bLrJPnXaIP

— Jim Kenney (@PhillyMayor) May 22, 2019