A lot of polls spelled out a lot of trends this week, and made some Ups and Downs rather easy.
Don't forget to submit your choice for PA's best county party chair.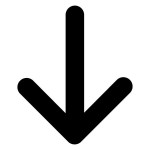 Tom Corbett. The Governor took a brutal poll this week from Quinnipiac, showing that 51 percent of registered Pa. voters think he DOES NOT deserve a second term. Ouch. (Just 31% said he does). And his new push to privatize the state's liquor stores – an idea that enjoys wide popular support – was tripped up when members of his own party backtracked on the plan before it was announced.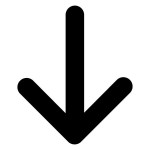 Philly Traffic Court. Talk about a bad week. The U.S. Attorney's office indicted 9 people in Philly's messy traffic court system this week on charges of ticket-fixing corruption. 6 of them are judges. It looks bad for everyone involved…
.
Dominic Pileggi. …Except the state Senate Majority Leader. Pileggi (R-Chester) proposed a bill a few weeks ago that would abolish the troubled traffic court in Philly. A Philadelphia Inquirer report triggered the attention on the system last year, and Pileggi January announcement has been vindicated.
Background checks. It's not very often a poll finds 95% support for anything, but Quinnipiac did this week. By a 19-1 margin, Pa. registered voters support universal background checks for firearms purchases – numbers that are in line with the country at large. Gun legislation is always tricky, but it looks like lawmakers will actually address this problem.
California. The Golden State is getting not one but two of Pa.'s top reporters. Pa. Public Radio's Scott Detrow is heading west after 2 years of covering Marcellus shale development. Pittsburgh Post-Gazette Harrisburg bureau chief Laura Olson is joining the Associated Press. Both will be based in Sacramento and covering state government. Good luck guys. And you thought Harrisburg was nuts…
Tweet of the week: Sen. Rob Teplitz (D-Dauphin), for the lottery-groundhog tie-in everyone has been waiting for.
Tomorrow is #GroundhogDay! If Gus sees his shadow, he faces 6 more years of unemployment under the privatized #Lottery contract.

— Rob Teplitz (@RobTeplitz) February 1, 2013