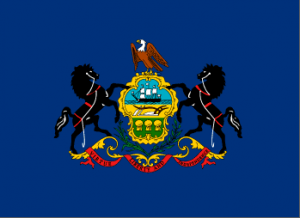 Senate to vote on removing Kane, Wolf gives his second budget address and an in-depth look at Toomey's Q4 fundraising reports. Good morning politicos, here's the Playbook!
Senate to Vote on Kane Removal Tomorrow: The State Senate will decide whether to expel the Attorney General on Wednesday.
PA-Gov: Wolf Delivers Second Budget Address: Take two.
Reader Poll: Do You Approve or Disapprove of the Governor's Performance?: With the Governor delivering his second budget address, we ask our readers whether they approve of the job we're doing.
PA-BGT: Statewide Reactions to Governor Wolf's Budget Address: We compile the various responses to the Governor's second annual address.
PA-Sen: Q4: Toomey Raising Big, Spending Big: The junior Senator has almost $10 million for his first re-election bid.
Reader Poll: Balchunis to Win Dem Nomination in PA-7: Our readers believe Mary Ellen will prevail in the PA-7 Democratic primary.
Legislative Elections Update
SD-5: State Rep. Kevin Boyle is calling on State Sen. John Sabatina to withdraw his claims of endorsement from the Philadelphia Federation of Teachers, Bricklayers Local 1, the Metropolitan Regional Council of Carpenters and AFSCME District Council 47.
"After speaking with representatives of these four organizations, it has been confirmed that despite his campaign's claims to the contrary, these unions have not made any endorsement of John Sabatina for the Democratic nomination for the 5th Senatorial district," Boyle stated. "Therefore I am calling on my opponent to immediately withdraw his claim of any endorsement to set the record straight, both for the membership of these unions as well as the general public."
The 5th district consists of Northeast Philadelphia.
Statewide
Capitolwire: GOP disputes Wolf's claim they already agreed to the taxes he proposed in his 2016-17 budget
Capitolwire: Wolf lectures legislative GOP, says a 'crisis' looms if his plan isn't enacted by lawmakers
Capitolwire: Wolf renews call for severance tax, quietly
Capitolwire: Wolf proposes $33.2 billion budget for FY2016-17, including $2.72 billion in new or hiked taxes
Pennsylvania Watchdog: Pennsylvania headed for another budget battle
StateImpactPA: Wolf proposes 6.5 percent tax on Marcellus Shale
PLS Reporter: Dept. of Human Services highlight their 2015 accomplishments
Philadelphia
WHYY Newsworks: In budget speech, Wolf describes doomsday scenario for Pa.
Philadelphia Business Journal: 3 ways Obama's otherwise DOA budget could help small businesses
Inquirer: Judicial ethics board: Kane failed to comply with Eakin email subpoena
Inquirer: Schools: New Wolf budget illogical, 'almost futile'
Inquirer: Wolf's budget has 'no chance,' GOP leader says
Daily News: Attytood: Trump landslide is a wake-up call for America
Big Tent: Political prankster: 'Chris Christie's a chicken'
SEPA
Pottstown Mercury: Area state reps blast Wolf budget plan
Delco Daily Times: Margo Davidson dumped by Democrats in her own hometown
Bucks County Courier Times: State health officials confirm 2 Pennsylvania carrying Zika virus
Bucks County Courier Times: Landowners to reject PennEast easement offers
Bucks County Courier Times: Fitzpatrick touts bipartisanship in his final State of the Nation breakfast
Pittsburgh
Tribune-Review: Wolf proposes $32.7B budget for 2016-17, warns of 'time bomb' deficit
Tribune-Review: Eichelberger: Pa. Gov. Wolf spending 'potentially illegal'
Post Gazette: A Transcript of Gov. Wolf's speech
Post Gazette: Pa. House committee takes up gas tax plans for current budget
Pittsburgh Business Times: Wolf budget includes 5% spending boost for Pitt, state-related universities
Pittsburgh Business Times: Wolf tries again with severance tax
WESA: Pennsylvania's 203 Seat Legislature is the largest in the country
KDKA: Gov. Wolf's tough budget talk to legislators gets mixed reactions
Southwest
Beaver County Times: Commissioners address budget, offer negative assessment of reassessment at State of the County event
Beaver County Times: United Steelworkers, ATI to meet Wednesday in attempt to resolve labor dispute
Observer Reporter: Nominating petitions can be filed on President's Day
Altoona Mirror: Altoona City Council discusses land bank
Altoona Mirror: Blair County pension plans won't increase
NEPA
Times Leader: Luzerne Council won't place home rule study question on ballot
Times Leader: Plymouth Council president criticizes James Mahon
Times Tribune: To save millions, Lackawanna County Commissioners to refinance $70 million in debt
Citizens Voice: W-B Area eyes Times Leader building for Coughlin students
News Item: Shamokin hires special officer for meters
Standard Speaker: Hazle Twp. resident wants code enforced
South Central
Patriot News: Gov. Wolf's green machine: A tax-by-tax look at the revenue raisers in the proposed state budget
Patriot News: AG Kathleen Kane's Senate removal vote may kick off a whole new controversy
Patriot News: Winner: Health department gets a boost
Lancaster Intelligencer: Republicans say further division will come from Gov. Wolf's budget 'lecture'
Lebanon Daily News: Lebanon County legislators react to Gov. Tom Wolf budget
Lehigh Valley
Reading Eagle: Stem cell researcher drops out of race for Congress
Reading Eagle: Reading police chief nominee meets City Council
Reading Eagle: Republican lawmakers in Berks, Tri-County bash Wolf's budget
WFMZ: Pa. governor calls for $3 billion in new taxes
North by Northwest
Erie Times-News: Wolf to visit Erie school Wednesday
Williamsport Sun Gazette: Contracts will be considered
Centre Daily Times: Funding included for C-17 squadron at 911th Airlift Wing
Opinion
Daily Local News: Pa. budget impasse turns a corner toward next year
Bucks County Courier Times: Getting the lead out
Daily News: Drug addiction defies racist labels
Inquirer: No budget, no pay for Pa. legislators
Inquirer: Dionne: Christie's insight of sorts
Tribune-Review: Gov. Wolf's lawlessness: Break out the handcuffs
Post Gazette: A necessary do-over: The DA is right to refile charges against an officer
Patriot News: Why did Gov. Wolf veto critical funding for kids?
Morning Call: Can Gov. Wolf work with Republicans in the Legislature?
Blogs
Citified: IBEW Local 98 Literally Has 3 Surveillance Drones Now
Citified: Council Looks to Create a Commission on Youth Gun Violence
Citified: Former Tennessee Education Chief: Universal Pre-K Might Not Work
Commonwealth Foundation: Five Facts about Wolf's Second Budget Proposal
Third and State: Pennsylvania at the Crossroads
Lehigh Valley Ramblings: Why Fed Ed's Year-End Senate Report Still Unavailable