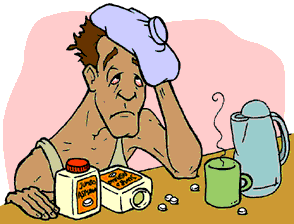 We're still catching up on sleep from state committee weekend. Here's what you missed, including the skinny on Schwartz for Governor. And Joe Biden is coming to Philly today. Good morning politicos, here's the Buzz.
After DGA Poll, Schwartz "80% In" for Gov: After a Democratic Governors Association poll showed her 8 points ahead of Governor Tom Corbett, Congresswoman Schwartz is "80% of the way" in the race.
PA Dems Endorse Waters & Other State Committee News: Democrats endorsed Philadelphia judge Joe Waters for Superior Court, and other state committee rumors abounded.
Republicans Nominate Stabile, Re-elect Gleason: Today at an early morning General Meeting, the Republican Party of Pennsylvania voted to endorse attorney Vic Stabile for Superior Court and re-elected Rob Gleason as Committee Chairman.
Corbett and McDonnell Praise Conservative Ideals at Lincoln Dinner: Pa. Governor Corbett and Va. Governor McDonnell spoke about fiscal policy and conservative principles at the 2013 PA GOP Annual Lincoln Day Dinner.
Dems Hold Debate for Superior Court: The two Democrats vying for the party's Superior Court nomination – Michael Wojcik and Joe Waters – met briefly Friday afternoon in a debate organized by the Pa. Federation of Democratic Women. They found more in common than not.
2/8 Ups & Downs: As politicos head to state committee, see who had a good week and who didn't.
Kane Closes Gun Permit "Florida Loophole": Gun safety advocates scored a win Friday as Attorney General Kathleen Kane, fulfilling a campaign pledge, limited gun permit reciprocity between Pennsylvania and Florida.
F&M Poll: Obama Approval Slips in Pa.: President Barack Obama's numbers have dipped since his re-election, the latest poll from Franklin and Marshall. Sens. Bob Casey and Pat Toomey remain in positive territory.
F&M Poll: Voters Want Transpo Funding, But Not Gas Tax: The latest Franklin and Marshall paints a complicated picture of public opinion for several of Gov. Corbett's budget proposals.
Philly Controller $$ Reports: The candidates for Philadelphia City Controller – really the only campaign game in town for 2013 – have filed their campaign finance reports. Here are the numbers.
Statewide
State House Sound Bites: Kane tightens rule permits to carry concealed firearms
State House Sound Bites: Horseracing group says budget depletes funding
PA Independent: Economist says gas tax would be passed on to motorists, make PA highest taxed gas
PA Independent: Study looks at spread of 'sin taxes'
PA Independent: Pennsylvania Week in Review: Budget proposal takes center stage — and the battle begins
StateImpactPA: Pa. Lawmaker Wants to Spend Impact Fee Money on Fracking Health Study
Capitolwire: Corbett in campaign-mode, selling proposals across the state.
Capitolwire: Allyson Schwartz '80 percent' likely to run for governor, key Democrat says.
Capitolwire: Va. Gov. McDonnell tells PA GOP to re-brand or lose elections.
Philadelphia
Philly.com: Ex-federal prosecutor tapped for a review of Sandusky case
Philly.com: Nonprofit helping Latino youngsters with academic, cultural and social needs
Philly.com: Question is how to target tax relief
Philly.com: Karen Heller: A costly rebuff to Medicaid
Commonwealth Confidential: Authorities announce $1 million reward for Dorner
Commonwealth Confidential: Securing Shore homes after Sandy an expensive, complex job
Commonwealth Confidential: Some closings would shift students to buildings in worse shape
PhillyClout: New state AG Kathleen Kane closes 'Florida loophole' on gun permits
CapitolInq: Poll: PA voters back new gun laws
WHYY Newsworks: Philly could profit from casino
WHYY Newsworks: Pa. farmers applaud Corbett preservation allocation, hope for more research funding
WHYY Newsworks: Pa. Lawmaker Wants to Spend Impact Fee Money on Fracking Health Study
City Paper (Weekly, Wednesday): Done and done: AG Kathleen Kane says she's closed Florida gun loophole
Phillynow.com: VP Biden Coming to Philly to Talk Guns
KYW Newsradio: Arrest Made In Connection With Human Remains Found In Buena Vista Township
SEPA
AP: Gov. lawyer defends PSU lawsuit amid NCAA filing
AP: Pa. blocks online gun permits
AP: Ex-Pa. lawmaker to lead Corbett's welfare agency
AP: NCAA fights back, wants Corbett's suit over PeNN State sanctions tossed
Daily Local News: West Chester Mayor Comitta announces reelection
Delco Daily Times: Roads Scholar: Guv's transportation plan is taxing, but worth it
Delco Daily Times: Democrats rip Sen. Pileggi's proposed changes to Electoral College
Delco Daily Times: Who gets what from Corbett's education funding plan; Delco districts on board with increase
Delco Daily Times: Lt. Gov. in Delco to tout proposal to privatize liquor sales
The Intelligencer: PennDOT secretary pitches Corbett transportation improvement funding plan
PhillyBurbs: Fitzpatrick: Any immigration plan must include secure borders
Pottstown Mercury: Montco commissioners 'listening tour' comes to Pottstown Monday
Pottstown Mercury: Montco D.A. to donate raise to charity
The Intelligencer: State budget plan on the money
Pittsburgh
Post-Gazette: Paterno Family issues report challenging Freeh's findings
Post-Gazette: Despite indictment, Pittsburgh landlord expands his business
Post-Gazette: Pittsburgh Controller to conduct audit into secondary police details
Early Returns: Going Postal (city investigating councilman for "inflammatory" comment about mayor)
Tribune-Review: Baldwin police sergeant accidentally shot by fellow officer, investigators say
Tribune-Review: Consumers question utilities' use of smart meters
Tribune-Review: GOP eyes successor for Gastgeb's Allegheny Co. Council seat
Tribune-Review: Flight 93 Memorial donations top $30 million; about $5 million still needed
Tribune-Review: Appointed Mt. Pleasant mayor to seek election
KDKA: State Rep. Rob Matzie (D-Beaver) talks budget
Southwest
Beaver Co. Times: Breathalyzer accuracy questioned, not widely used in Beaver Co.
Johnstown Tribune-Democrat: Cambria Co. to start fining jury-duty no-shows
Johnstown Tribune-Democrat: State Ethics panel investigating Paint Twp.
AP: Kathleen Kane blocks online gun-carry permits from Florida
NEPA
The Times Leader: State officials to consider school safety measures
The Times Leader: Cartwright among minority of Democratic lawmakers who own guns
The Times Leader: Senator proponent of early education
The Times Leader: Casey ready for U.S. fiscal cuts
The Times Leader: Will drivers gain with gas tax changes?
The Times-Tribune: Pa. gasoline tax may soon be highest in U.S.
The Times-Tribune: NEPA could lose $149 million in education over three years
The Times-Tribune: Corbett hopes budget prelude to political comeback
Citizens Voice: Corbett approaching point of no return
Standard Speaker: Lawmaker: State should legalize pot
Standard Speaker: Pennsylvanians have no use for state's Internet purchase tax
Lehigh Valley
Reading Eagle: Guns and mental health
Reading Eagle: Education funding news could have been worse, officials in Berks say
Reading Eagle: Judge candidate says he knows community and its values
Reading Eagle: Money for most agencies rises slightly
WFMZ: Transportation spending on fast track in Corbett budget
WFMZ: NCAA wants Pa. gov's Penn State lawsuit dismissed
Express Times: Northampton County Council Republicans eyeing life away from elected office
Express Times: Corbett transportation plan would fund Route 22 widening, new Fahy Bridge
Express Times: Gun-control measures announced in New Jersey, Pennsylvania
Express Times: State Rep. Daniel McNeill misses Pa. campaign finance report filing deadline
Morning Call: Pennsylvania Republicans still pushing electoral vote switch
South Central
AP: How many beer and wine retailers could Pa. really see?
The Sentinel: County Commissioners: Governor's budget is just a 'proposal'
The Sentinel: Area lawmakers cautious about inland port idea for Cumberland County
The Sentinel: Central Pa. education officials say Corbett's budget falls short
The Sentinel: Faculty members to vote on Pa. university pact
The Sentinel: Corbett's lawyer defends PSU lawsuit amid NCAA filing
The Sentinel: Attorney general closes Florida gun permit loophole
Harrisburg Patriot-News: Former Pennsylvania Governor Dick Thornburgh assists with Paterno review of Freeh report
Harrisburg Patriot-News: Democratic lawmakers call for a thorough investigation of Penn State's handling of Jerry Sandusky child sex crimes
Harrisburg Patriot-News: Pa. Democrats and GOP end winter meeting with 2014 governor's race squarely in their sights
Harrisburg Patriot-News: State university faculty union leaders weighing whether to recommend faculty ratify contract
Harrisburg Patriot-News: Welfare Secretary Gary Alexander to leave his post on Feb. 15
Harrisburg Patriot-News: Pennsylvania Parks and Forest Foundation names two new board members
The Evening Sun: AG: CAO ordinance violates state law
York Daily Record: Corbett touts proposed investment in early childhood
York Daily Record: State budget: County officials say proposed human services funding better this year
York Daily Record: Kevin Schreiber approved as Democratic candidate for the 95th District
York Daily Record: Commissioners split on York County's involvement in risky interest-rate swaps
York Daily Record: State budget: County officials say proposed human services funding better this year
York Dispatch: Springetts police chief to attend gun-violence roundtable with VP Joe Biden
York Dispatch: State Dems approve Schreiber for 95th race
Lancaster Intelligencer/Era: In growing Latino community, renewed hope for immigration reform
Lancaster Intelligencer/Era: Changes on way for per diems?
Lancaster Intelligencer/Era: On immigration reform, rare signs of compromise in Washington
Lancaster Intelligencer/Era: Pa. blocks online gun-carry permits from FL
Lancaster Intelligencer/Era: Obama to honor pediatrics reformer, former senator
Lancaster Intelligencer/Era: Ex-Pa. lawmaker to lead Corbett's welfare agency
Roxbury News: Harrisburg Mayor Thompson: Now is the time to work with council and the mayor
Roxbury News: The Race to Be Mayor of the City of Harrisburg: Marilyn Levin endorses Linda Thompson
North by Northwest
Williamsport Sun Gazette: County considering plan to build a new $40 million prison
Williamsport Sun Gazette: Secrecy shrouds tax-funded study
Williamsport Sun Gazette: Council says yes to housing development
Opinions
Reading Eagle: Harry Deitz: There are some things you have a right to know
Reading Eagle: John Forester: Reaching across a widening aisle
Express Times: EDITORIAL: Corbett plan breathes new life into Route 22 widening, but is it enough?
Pottstown Mercury: Montco commissioners may hear public housing concerns
Pottstown Mercury: Corbett Medicaid rejection is a dubious plan
Pottstown Mercury: Thorns to unions for fighting pension reform
Delco Daily Times: Editorial: Changing Pa.'s Electoral voting not a top priority
The Sentinel: Guest Editorial: It's time for Congress to do its job
The Sentinel: Our View: Stop posturing, help domestic violence victims
The Sentinel: Our View: Port of Carlisle? It makes sense
The Times-Tribune: Lottery deal unwarranted roll of dice
The Times-Tribune: Governor walks away from billions Hundreds of thousands without health insurance
The Times-Tribune: Get serious on gun safety
Citizens Voice: Congress must take action in USPS mess
Citizens Voice: State should opt-in to Medicaid expansion
Standard Speaker: Hits and Misses
Harrisburg Patriot-News: Editorial: Here we go again on school funding?
Harrisburg Patriot-News: Editorial: Corbett transportation plan is the first step, but more remains
York Dispatch: Editorial: Pennsylvania charter reform proposal a good start
York Dispatch: Editorial: School funding held hostage
Lancaster Intelligencer/Era: Wishful thinking
Lancaster Intelligencer/Era: No Saturday Post
Lancaster Intelligencer/Era: Kane's fishing expedition
Lancaster Intelligencer/Era: The Rx for roads
Lancaster Intelligencer/Era: Deceptive budget
Blogs
Keystone Politics: 48% of Democrats support alcohol reform
Keystone Politics: Using the Schwartz – A quick caveat
Keystone Politics: Team Schwartz: Allyson is a Team Player
Pittston Politics: If Castille sits on District Justice decision, vote no on his retention
The Pennsylvania Progressive: Democratic State Committee Wrap-Up
The Pennsylvania Progressive: Democratic State Committee Friday Afternoon Sessions
The Pennsylvania Progressive: Rob McCord Sounds Like a Candidate