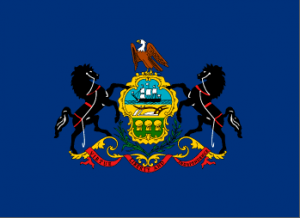 The Senate fails to remove Kane, Terry Madonna tackles the presidential nomination process and we delve into the Senate Q4 fundraising reports. Good morning politicos, here's the Playbook!
BREAKING: Senate Attempt to Remove Kane Fails: The effort failed on a 29 to 19 vote.
PA-Sen: Q4: In The Three-Way Race, McGinty Continues Climbing: A deep dive into the fundraising front-runner's report.
PA-Sen: Q4: Fetterman Raises $158K, Just $131K COH: An in-depth examination of John Fetterman's latest FEC report.
PA-Sen: Q4: Sestak Sits on $2.6M: The Senate hopeful was once again outraised by opponent Katie McGinty but he still has the cash on hand advantage.
Politically Uncorrected: Our Quadrennial Legacy: Maybe it's our institutions that are failing, while our politicians are just along for the ride.
PA-Sen: Fetterman Airs Ad Highlighting Same-Sex Marriage (VIDEO): Braddock Mayor John Fetterman releases a new spot that emphasizes his direct support of same-sex marriage.
Legislative Elections Update
SD-15: State Sen. Rob Teplitz won the endorsement of the Central PA Building and Construction Trades Council for his re-election campaign.
"In times like these, we need leaders who can break the gridlock and fix Harrisburg to move our Commonwealth forward," said Joe Gusler, Business Manager for the Laborers Local 1180 and President of the Trades Council. "From day one, Rob Teplitz has demonstrated he's willing to make the hard choices to improve Pennsylvania by fighting to restore education funding, rebuild the middle class, and reform government."
The 15th district includes all of Perry County and parts of Dauphin County.
HD-192: Morgan Cephas, former Deputy Chief of Staff to Councilman Curtis Jr., became the first candidate to file with 1,000 submitted signatures.
"This is a proud moment for my entire team," Cephas said. "We've been pounding the pavement to visit every door in the 192nd and make sure they know that I'm a leader who is ready to fight for them from day one. The outpouring of support we've received so far has been truly humbling."This is a pivotal moment for my friends and neighbors. We're going to be choosing a new leader to succeed someone who was truly a legend. It's critical that we elect someone who is capable of preserving and building upon the progressive record Harrisburg has come to expect from the 192nd District's Representative. We'll continue taking our message directly to the people to let them know that I am that leader."
The 192nd district consists of Northwest Philadelphia.
Statewide
PLSReporter: As Senate removal effort peters out, AG Kane not out of woods
PLSReporter: Legislators seek to avoid future budget impasse harm
State House Sound Bites: In budget speech, Wolf describes doomsday scenario
StateImpactPA: Wolf says PA will move forward on Clean Power Plan
Capitolwire: Senate vote to remove Kane fails; House starts investigation
Philadelphia
KYW Newsradio: Senator Expected To Call For Funding Of Emergency Preparedness Plan For Zika Virus
Inquirer: Christie ends presidential campaign
Inquirer: Kenney asked to investigate why Wister went charter
Inquirer: Kenney: No more Fire Department brownouts
Heard in the Hall: PICA: City needs to better measure performance
Big Tent: Hillary's honesty problem hits home in NH
Philadelphia Business Journal: Presidential campaign: Pa. business leaders key in GOP, Clinton fundraising
SEPA
Bucks County Courier Times: Christie ends his 2016 presidential bid
Bucks County Courier Times: Gasoline is officially below $2 per gallon
Pottstown Mercury: Hill School speaker says ISIS does not represent Islam
Pottstown Mercury: UPDATE: 'Massive' water main break reported in Pottstown
Pittsburgh
Tribune Review: Wolf takes budget plan on road: 1st stop, Clairton
Tribune Review: Pa. Turnpike officials defend agency's decisions in snowstorm
Post-Gazette: A day after presenting proposal, Wolf defends his 'responsible' budget
Post-Gazette: Pittsburgh considers changes in parking for nighttime hot spots
Pittsburgh Business Times: Pennsylvania moves forward with Clean Power provisions
Pittsburgh Business Times: Severance tax going to 'spell disaster' for Pennsylvania companies, shale groups say
WESA: Mayor Peduto addresses the 'Two Pittsburghs'
WESA: Are young Pennsylvanians #ReadyForHillary or will they #FeelTheBern?
WTAE: New ordinance would target dangerous walkers in Mt. Lebanon
Southwest
Beaver County Times: Beaver County solicitor voluntarily increases his health care contribution
Beaver County Times: Budget cuts would hurt his department, Beaver County sheriff Tony Guy says
Observer Reporter: Boroughs association to meet
Observer Reporter: County director of veterans affairs retiring
Altoona Mirror: Group considering Old Rt. 22 project
NEPA
Times Leader: Wilkes Barre Mayor George amends proposed budget changes after public rebuke
Times Leader: Luzerne County officials say prison overseer's departure leaves void
Times Tribune: NEPA delegation responds to budget
Citizens Voice: County council questions recreation grant funding
News Item: Kulpmont OKs hiring after citizens leave hearing
Standard Speaker: Contract awarded for West Hazleton fire house repairs
Pocono Record: Pocono Twp. commissioners can finally conduct business after five week impasse
South Central
York Dispatch: Senate candidate Sestak drops by York Dispatch
York Dispatch: York lawmakers taken aback by Wolf address
York Daily Record: Civil asset forfeiture bill topic for 912 Patriots
Patriot News: 'This circus continues': AG Kathleen Kane survives, and possibly thrives, after failed ouster
Patriot News: Exclusive: 'The message is the message. It Won't change by booing me,' Gov. Wolf says of his budget tough talk
Lehigh Valley
Morning Call: Phillips Armstrong seeking state rep seating in 183rd
Morning Call: Senate votes not to remove Kathleen Kane from office
Express Times: PennEast Pipeline opponents rip up easement offers
Express Times: What does Gov. Wolf's budget mean for your school district?
North by Northwest
Williamsport Sun Gazette: Local GOP lawmakers respond to Wolf proposal
Erie Times-News: District official: Erie schools headed for 'bankruptcy'
Erie Times-News: Wolf cancels today's visit to Erie
Opinion
Tribune Review: The Flight Memorial 93 fire: Too little, too late
Post-Gazette: Perry on Politics: Finding parallels in 1972
Tribune Democrat: City's public battle with business sends dangerous message
Inquirer: Amazon is Walmart's enemy, not higher wages
Daily News: Gov. Wolf takes a bold stand in his budget address
Erie Times-News: Keep dialogue going about race in Erie
Lancaster Daily News: Goc. Tom Wolf's budget for 2016-17 contains necessary funding hike for schools, but the tone of his budget address didn't help the cause
Bucks County Courier Times: A bad year for taxpayers
Blogs
Citified: Kenney Is Officially Ending Brownouts
Citified: It's Now Legal to Skateboard at LOVE Park (For a Few Days)
Citified: WATCH: Michael Nutter Criticizes Bernie Sanders on CNN
Liberty City Press: Tone Deaf
Keystone State Education Coalition: PA Ed Policy Roundup Feb 10: Statewide #PABudget Coverage and Reactions
2 Political Junkies: A Follow-Up On Yesterday's Torture Blog Post (John McCain on Torture)