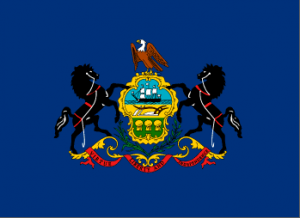 Let the petition circulating begin! 2017 candidates can begin gathering signatures as of today, to be completed by March 7.
Groen endorses Perez for DNC, PA GOP gets new senior staff, and Casey enters the Twittersphere.  Good morning politicos, here's the Playbook!
Groen Endorses Perez for DNC Chair: During the Pa. Dems Winter Meeting, Chairman Marcel Groen endorsed Tom Perez for DNC Chair.
PA GOP Announces New Staff: The PA GOP got a new Chairman, and now the new senior staff is taking shape.
Casey Comes Alive on Twitter: Senator Bob Casey, usually known for his low-key demeanor, has come alive on Twitter in recent weeks.
Statewide
State House Sound Bites: What's next for Pennsylvania's Democrats?
State House Sound Bites: Capitol police won't change procedure after vandalism
StateImpact: Lawmaker urges Wolf to modernize campaign finance website
Philadelphia
Inquirer: State Supreme Court won't hear Philly soda tax appeal
Inquirer: Trump targets violence against police, which is down in Philly
Inquirer: Wolf's budget surprise: Tax on Pa. towns that depend on State Police
Inquirer: McKinsey suggests squeezing LCB for more cash
Inquirer: Does billionaire George Soros favor a candidate for DA in Philly?
SEPA
Delco Times: Protest outside Meehan's office and Chester County Courthouse in favor of ACA
Bucks County Courier Times: Gov Wolf uses broad terms to claim $2 billion in budgets cuts and savings
Pittsburgh
Tribune Review: Senate office closes after vandal sprays fire extinguisher
Tribune Review: Penn State claims immigration posters offensive
Tribune Review: Casey urges Trump to make good on campaign promise to overhaul NAFTA
Post-Gazette: Obamacare's future remains in question in PA
Southwest
Observer-Reporter: State reps gather heroin testimony
Observer-Reporter: Man charged in burglary, vandalism of Pennsylvania Capitol
Altoona Mirror: Van Zandt leadership changes
Johnstown Tribune-Democrat: Cambria coroner again 'sounding the alarm' as OD deaths surge
Johnstown Tribune-Democrat: Funding spat continues to slow unemployment claims
NEPA
Times Leader: Wilkes-Barre seniors like Gov. Tom Wolf's message on Pennsylvania budget
Times Leader: DeVos appointment as Secretary of Education causes concern at Lake-Lehman
Times-Leader: Wilkes-Barre mayor says city paying for outside help to 'break in' HR director
Times-Leader: Nanticoke saves $2,000 by tax bill switch
Times-Leader: Wilkes-Barre seniors like Gov. Tom Wolf's message on Pennsylvania budget
Times-Tribune: Federal judge Edwin Kosik will no longer hear cases because of health issues
Times-Tribune: Adcock will run for magistrate judge
Times-Tribune: State tax credits in budget crosshairs
Pocono Record: Pa. bill: parent or teen may consent to medical care
South Central
Harrisburg Patriot News: Mariner East pipeline gets go-ahead from state
Harrisburg Patriot News: Immigration arrests topped 600 last week, Homeland Security says
Harrisburg Patriot News: PennDOT seeks public input on new location for Routes 11/15 thruway in Snyder County
Harrisburg Patriot News: Pa. Republicans back reversal of Obama-era gun background check rule for 'mental defectives'
Carlisle Sentinel: Mount Holly Springs hires new secretary/treasurer
Carlisle Sentinel: 2016 Crime Review: A look at the effectiveness of sex offender registries
Carlisle Sentinel: Gettysburg man arrested in Capitol vandalism
York Daily Record: Pa. looks to help dwindling volunteer fire, EMS
York Daily Record: Medical marijuana facility proposed for York
York Dispatch: Helen Thackston school at risk of losing charter
York Dispatch: Libre's Law reintroduced in Pa. Senate
York Dispatch: Senate passes bill to restrict union dues, contributions
Lancaster Intelligencer: Pa. Supreme Court denies petition filed by Lancaster County DA in verdict dispute
Lebanon Daily News: Another astronomical drug hike: Price of opioid antidote leaps 600%
Lehigh Valley
Morning Call: Sen. Pat Toomey expected to play key role in reducing banking regulations
Morning Call: Lehigh County Executive Tom Muller holds "campaign kickoff" to announce he's not running
Morning Call: Pennsylvania DEP issues permits to PennEast
Morning Call: Evans launches re-election campaign for Bethlehem City Council
North by Northwest
Centre Daily Times: Gov. Wolf covers entrepreneurship, higher education during visit to State College
Erie Times-News: Election season officially begins as candidates seek signatures
Erie Times-News: Erie City Council hopeful convicted of harassment in November
Opinion
Delco Times: Editorial: The next step in the war on heroin
Lancaster Online: Taxpayers in municipalities with police departments shouldn't have to foot the bill for police protection for others
Inquirer: Commentary: Blame local officials, not DeVos, for state of Philly schools
Daily News: DN Editorial: Clarke, council must work with Kenney on Rebuild program
Reading Eagle: Editorial: Brandywine's laudable effort to prevent addiction