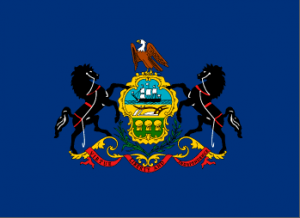 PSEA backs McGinty, USW endorses Santarsiero and Roddey steps down as Allegheny GOP Chair. Good morning politicos, here's the Playbook!PoliticsPA Staff
PA-Sen: PSEA Endorses McGinty: The Pennsylvania State Education Association will be throwing their weight behind Katie McGinty's Senate candidacy.
Roddey Steps Down as Allegheny Co. GOP Chair: The 83-year-old will work with Marco Rubio and Pat Toomey's campaigns in his newfound free time.
PA-8: USW Endorses Santarsiero: The United Steelworkers are backing State Rep. Steve Santarsiero's Congressional campaign.
Abraham Stands By Morganelli: The former Philadelphia DA is backing Morganelli's run for Attorney General.
Legislative Elections Update
HD-101: Republican hopeful, and former Lebanon City Councilman, John Dissinger failed to get enough signatures to make the April ballot.
Apparently, his petitions were one-sided instead of two-sided as required by state law. Republicans Jeffrey Griffith, Pier Hess and Frank Ryan and Democrat Lorraine Scudder did make the ballot. They're seeking to replace retiring GOP incumbent Mauree Gingrich.
The 101st district is located in Lebanon County.
Statewide
Capitolwire: The Wolf administration responds to PERC lawsuit, says the independent pension agency hasn't been closed.
Capitolwire: PA's structural deficit might not be gone for long, even if Wolf gets all his budget wants.
Capitolwire: AG Kane won't seek re-election
State House Sound Bites: Kane's retreat applauded by fellow democrats
State House Sound Bites: Gambling regulators' cost-cutting not enough to satisfy state auditors
State House Sound Bites: Pared down bill would limit law enforcement DNA collection
Philadelphia
KYW: Drexel University's Autism Institute Receives $3.5 Million Grant For New Programs
KYW: Mayor Kenney Outlines Plans To Make It Easier To Do Business In Philadelphia
KYW: Auditor General "Monitoring" Attorney General's Email Probe
Inquirer: What high court just did to the way Phila. schools are run
Inquirer: Kenney taking a more nuanced stand on ending stop and frisk
Inquirer: Mayor Kenney's business agenda
WHYY Newsworks: Aiming to improve childhood immunization rates, Pa. diagnoses problems in data collection
WHYY Newsworks: DRPA Dispatch: No CEO pay raise until unions get their own; 5th Street Tunnel repairs expedited
SEPA
Bucks County Courier Times: Penndel council seeking help with road repair costs
Bucks County Courier Times: Bensalem earned income tax still generating anger, questions
Daily Times News: Lansdowne Theater receives $89K state grant
Pottstown Mercury: Gigabit Revolution project could bring super high-speed Internet to Pottstown
Pittsburgh
Pittsburgh Business Times: Filling in the banking gap: Local micro lender to take on small-business loans up to $1M for first time
WESA: Why Would A Judge 'Feel Compelled' To Accept A Plea Deal?
WESA: Social Price Tag For Pollution Is Steep, But Dropping
Tribune Review: DA 'satisfied' with pleas in T station attack
Post-Gazette: Governors of 17 states including Pennsylvania announce clean energy, transportation agreement
Post-Gazette: From presidential on down, candidates file Pa. petitions
Early Returns: Brentley: withdrawing from District 19 race 'a reality thing'
Southwest
Johnstown Tribune-Democrat: Wozniak defending 'targeted seat,' even as many legislators are unopposed despite budget impasse
Altoona Mirror: Blair eyes 911 improvements
Observer-Reporter: Audit: Pa. Gaming Control Board has more work to do
Observer-Reporter: Two Democratic hopefuls in 49th District race headed to court
Beaver County Times: Incidents of lasers pointed at airplanes continue to increase
Beaver County Times: Local legislators largely opposed to PennDOT plan to eliminate registration stickers
NEPA
Standard Speaker: Budget stands without tax, police increase
Standard Speaker: McGinty wants American Dream to remain attainable for everyone
Pocono Record: State reps. Parker, Brown face challenges
South Central
Patriot News: Pa's congressional race lineup: Like status quo? Voters will get chance to keep it
Patriot News: Next step in Kane impeachment process scheduled
Carlisle Sentinel: Outdated forecast led to stranded drivers
York Daily Record: Routine York County expenses total almost $280K
York Dispatch: Representative Seth Grove
Lancaster Intelligencer: Lloyd Smucker outraises Chet Beiler by nearly 4-1 through end of December
Lehigh Valley
Morning Call: Here are the 4 options Northampton County has for converting Gracedale into a non-profit
Morning Call: Easton Area putting its past budget woes behind
Reading Eagle: Scott told he can appoint a temporary managing director
Reading Eagle: Primary challengers scarce in races for Pa. Legislature
North by Northwest
Centre Daily Times: Penns Valley leaders consider future of high school
Centre Daily Times: Law seeks to provide more opportunities to nonviolent, minor offenders
Williamsport Sun Gazette: Dem candidates fail to turn up for primary
Erie Times News: Lucas launches bid for Bizzaro's House seat
Opinion
Johnstown Tribune-Democrat: Kevin Kearns: Growing dependence on mineral imports a problem
Altoona Mirror: Assessment must include leaders' ears
Observer-Reporter: More voters embracing lies and those who tell them
Post-Gazette: 'Sorry' isn't enough: Exonerated prisoners deserve real compensation
Post-Gazette: Frozen oil: A production cut may not be enough to hike prices
Standard Speaker: Measure protects private property
Times Leader: Kathleen Kane's exit as Pennsylvania attorney general overdue
Citizens Voice: Obstruction at its worst
Times-Tribune: Put pipelines in right-of-ways
Times-Tribune: Toomey must stop voting
Morning Call: Political moderates must make effort to vote
Patriot News: Kane's departure should be sooner rather than later
Patriot News: How Antonin Scalia changed my life
Daily News: New meaning to the phrase 'court jesters'
Inquirer: Give court nominee a fair shot
Blogs
Citified: 5 Takeaways From Kenney's Chamber of Commerce Speech
PA Budget and Policy Center: Overview of the Governor's Proposed 2016-17 Budget
Commonwealth Foundation: State Supremes Strike Down Charter Caps
Commonwealth Foundation: One-Third of Pennsylvanians Want to Move Away