It was a busy week for candidates as we begin petition period, union members are arrested and a crop of new candidates jump into statewide races. See who made this week's list.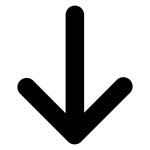 Ironworkers 401. It's definitely a bad week when your members are arrested. According to federal prosecutors, members of the Philadelphia Ironworkers Local 401 allegedly used extensive intimidation tactics to convince construction contractors to hire unionized workers. If convicted, they could receive a minimum of 35 years in prison, with a maximum sentence reaching as high as 130 years. The indictments also had political consequences as several of the candidates they endorsed returned Ironworkers 401 contributions to charity, including Allyson Schwartz and Shaughnessy Naughton. Brendan Boyle kept his.
Third Party Candidates. It's not easy for third party candidates to get on the ballot in Pennsylvania; they need signatures equivalent to 2% of the highest vote getter in the previous election for the seat they're seeking. Despite the high barrier for entry, two candidates decided that they have the resources to make a go for it this week: Ken Krawchuk for Governor and Nick Troiano for PA-10.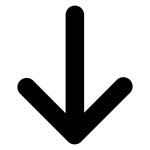 Jack Wagner. It is just about official that former Auditor General Jack Wagner will jump into the Democratic race for governor, but that news lacked the grandeur that a late entry to the race should have had. Keystone Politics first reported rumors that Democratic operatives had been asked to circulate petitions for Wagner, and it was later confirmed by aides close to him. For a candidate that waited months after the other challengers, the announcement lacked the excitement that his campaign will need to capture to be viable.
Katie McGinty. The former DEP Secretary got what is perhaps the highest profile endorsement of the Democratic primary for governor: Al Gore. He won Pennsylvania when he ran for President in 2000 and has remained a relevant political figure in environmental issues. His endorsement may add a bit of star power to McGinty's gubernatorial bid.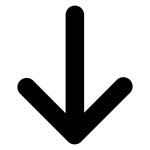 Brian Sims. It appears as though endorsing candidates against his Democratic colleagues in the House has come back to bite Sims. The Representative he unseated in the 2012 primary, Babette Josephs, has confirmed that she is coming back in 2014 to challenge him. Sims endorsed Jared Solomon over Rep. Mark Cohen and Billy Smith over Rep. Margo Davidson, in their races for reelection. There was some speculation that Cohen recruit Babette to run again, and he declined to comment. Sims narrowly beat her in 2012, becoming the first openly-gay elected representative in Pennsylvania history.
In lieu of Tweet of the Week, we have an awesome Facebook post of the week. As nice as it is that Rep. Rothfus visits with his constituents, John Hugya's comment wins.