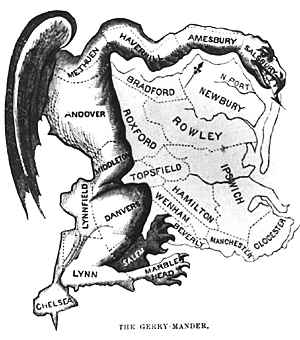 Good morning politicos, and welcome to the Buzz. The Legislate Reapportionment Commission meets today to unveil new versions of the state House and Senate maps and, hopefully, a  better understanding of what comes next for campaign 2012.
Critz Seeks to Knock Altmire Off the Ballot: Rep. Mark Critz filed in Commonwealth Court Tuesday alleging that Rep. Altmire did not file enough signatures to get on the ballot. Critz's camp says that 941 of Altmire's 1,651 petitions signatures are invalid. Updated with Altmire camp response.
Dems Launch Full Court Press for Special Elections, 2001 Lines: Here's the latest in the redistricting saga. Democrats around the state are hoping to force Speaker Sam Smith to call for special elections in six vacant state House seats as it appears increasingly unlikely that new lines will be in place in time for the 2012 elections.
Santorum Brought Home the Bacon for Pa: You know it's a good article when two owners of PoliticsPA are quoted. Santorum hasn't trumpeted his history of securing earmarks and federal funding for various Pa. projects on the presidential trail, but Politico looks at some of the moderate Republican things the former Senator did while in office.
David Christian for Senate: Friends of the PAGOP launched a challenge to petitions of the Bucks County veterans' advocate and businessman. He turned in around 3,500; 2,000 are required for U.S. Senate. Additionally, Sharron Angle, the Tea Party favorite who won the 2010 Republican nomination for U.S. Senate in Nevada but lost in the general to Harry Reid, has thrown her support behind Pa. Senate hopeful David Christian.
Santorum Raises $4 Million in January: Following victories in the Iowa, Minnesota, Colorado and Missouri primaries, GOP presidential candidate Rick Santorum doubled his 2011 fundraising total in January alone. His opponents, Democrats and Republicans, continue to out-raise the former Pa. Senator.
Murphy Internal Poll Shows 74-12 Lead Over Feinberg: Rep. Tim Murphy is in strong shape for the coming primary according to a polling memo released by his campaign Tuesday. The survey, conducted by Public Opinion strategies, shows the incumbent with a commanding 62 point lead.
How Strict Are PAGOP Endorsement Rules? While party bylaws do prohibit members and committees from supporting Democrats – complete with a procedure for discipline – there are no such rules against welcoming non-endorsed Republicans.
PA-15 Dem Primary: Rick Daughtery is the Chairman of the Lehigh Dems, but he must beat competitive primary opponent Jackson Eaton before he can face Rep. Charlie Dent.
Casey Scores Win with Payroll Tax Cut Extension: For months, Sen. Bob Casey has made the payroll tax cut extension his top issue. He put himself out publicly on the issue more than almost any other thus far in his low-profile first term, routinely appearing on cable on Pa. news to push the measure. He scored a win when it passed on Friday.
Legislative Election Updates:
SD-15: Rob Teplitz, one of Dems' top Senate recruits if the 2001 lines stick, issued a statement on making the ballot. He's running for the open seat of retiring Sen. Jeff Piccola. "I'm humbled by the breadth of support that we've received from families across Dauphin and York counties," said Teplitz.  "If elected to the State Senate, I will work hard to continue to earn that support by spending every day fighting to create jobs, strengthen public education, keep taxes as low as possible, and end politics as usual in Harrisburg."
HD-134: Profile of Ryan McKenzie, a Harvard grad and one of the several Republicans running to replace now-judge Doug Reichley in the Berks/Lehigh district.
HD-156: Attorney Bret Binder of East Bradford commemorated his making the ballot with a press release Tuesday. He faces West Chester Borough Council Vice President Cassandra Jones in the Democratic primary. The winner will be one the Dems' top candidates against conservative freshman Rep. Dan Truitt – if the 2001 lines stick. Binder is active in local civic groups and co-owns a pudding shop.
HD-169: Longtime Denny O'Brien staffer Dave Kralle launched his campaign to replace his boss Tuesday, hoping to capture the seat in Philadelphia that had been moved to York in the now-kaput redistricting plan. He faces fellow Philly Republican John McCann, Philly Democrat Edward Neilson, and three Republicans for York County. Oy vey! The first quote in Kralle's release is from O'Brien himself (elected to Philly Council in 2011): "I have been grooming Dave to take this seat for a decade now. During this time, I have been afforded the opportunity to see him grow into the leader that I know Northeast Philadelphia needs."
HD-179: Here's a surprise. Typically you have the challenger in a race challenging the incumbent to a million debates. But in this Philly district, Rep. Tony Peyton wants to square off with primary challenger James Clay 7 (seven!) times.
Have news or a tip about a state Senate or House race? Email it to press@politicspa.com. Wondering why your opponent's statement got on the list and not yours? Add us to your press list!
National:
Pennsylvania Ave: Rick Santorum to face second chance with PA voters
Pennsylvania Ave: The Santorum Show (Part 2)
Politico: Obama Administration to unveil corporate tax reform
Politico: For Santorum, all politics were local
Politico: Dems: GOP won't let us televise contraception hearing
Politico: CNN/Time poll: Romney holds narrow lead in Arizona
Politico: Democratic senators want super PAC crackdown
Politico: Obama is focused on policy, not questions about his faith, White House says
Politico: Democrats warn: Let's not get cocky
Roll Call: Obama inches closer to midnight rules
Roll Call: D.C. Officials, Abortion rights backers denounce fetal pain measures
Roll Call: Associate confronted Rep. Ron Paul about flights
Roll Call: Michele Bachmann leaves no doubt about re-election
Five Thirty Eight: Romney's Money Problems
Washington Post: Supreme Court agrees to reconsider use of race in college admission decisions
Washington Post: As Super Tuesday looms, Republican primary heads into potentially decisive phase
AP: Obama promotes modest American dream
Real Clear Politics: For Romney, much has changed since '08 — including the electorate
The Hill: Obama seeks to deflect GOP criticism over escalating gas prices
The Hill: Critics say Obama doesn't speak for all women on birth control
The Caucus: Senator Boxer provoked, chooses a side
The Caucus: The Ad wars come to Michigan
The Caucus: Obama calls on Congress to 'keep going'
Early Returns: Speaker: Hands tied on special elex
NY Times: Romney faces unexpected challenge from Santorum in Michigan
NY Times: Romney goes after Santorum on budget
NY Times: Why Obama will embrace the 99 percent
NY Times: GOP's reliance on super-Pacs expands
Post Gazette: Santorum continues attacking environmental policies
Early Returns: Altmire: no budget, no pay
AP: Santorum, Romney differences now clearer
AP: As Santorum seizes social issues, Romney demurs
AP: Santorum blasts Obama's motives on power, abortion
Statewide:
Capitolwire (Paywall): House GOP Says 2001 Law, Floor Debate Set Precedent For Delaying Special Elections
Capitolwire (Paywall): IFO's Projected Revenue Shortfall About $200 Million Less Than Corbett Administration Prediction
Capitolwire (Paywall): Revenue Dept. Quizzed on Internet Sales Tax, Marcellus Royalty Withholding
Capitolwire (Paywall): Ferlo Says Natural Gas Industry 'bought and sold' Gov. Corbett and DEP
Tribune Review: Towns may lose ticket revenue under Corbett's budget
Early Returns: Welch's senate report in
Early Returns: Endorsement for Scaringi
AP: Lawsuit seeks to force Pa. speaker to hold races
AP: Casey calls on Army corps to speed levee analysis
State House Sound Bites: Defending Education Spending, Past and Present
Tribune Review: Officials say privatizing prisons not an option in Pa.
Philadelphia:
Daily News: Rendell's silence lasts two days
Daily News: Council's holidays to be cut?
The Inquirer: Philly takes a $42 million hit on new Corbett budget
PhillyClout: Look who's talking [Rendell] again?
PhillyNow: Santorum's satan warning
PhillyNow: Rendell says papers owners to be separated by firewall
Philly.com: Putting in plug for PA wind
WHYY Newsworks: Member of Occupy Philly challenges Rep. Schwartz in primary
Fox Philadelphia: Rendell denies spiking new stories
SEPA:
Delco Daily Times: Lawsuit seeks to force PA speaker to hold elections
Delco Daily Times: Paul McNichol taking over top Upper Darby GOP position
Pittsburgh:
Tribune Review: Property tax exemptions at Allegheny county airport raise squawk
Tribune Review: Pittsburgh public schools told to find more to cut
Tribune Review: Pa. Turnpike upgrade delayed until next year
Post Gazette: Allegheny county grants available for tourism, infrastructure
Post Gazette: County will release background data on property reassessments
The Hill: Sen. Coburn backs primary challenge to Rep. Tim Murphy
Post Gazette: Downtown looks to fill void left by Saks' exit
The Republic: Critz challenges Altmire's petitions in U.S. House race
Tribune Review: Ringgold move protested
Post Gazette: Targeting drug shortage, Fabry's patients sue FDA
Early Returns: Murphy poll: 62 point lead on Feinberg
Southwest:
Indiana Gazette: Final Countdown?
Indiana Gazette: Proposals for $2.5M repairs outlined
Altoona Mirror: Westerly project's first report positive
Daily Courier: Uniontown schools reap $360K windfall
South Central:
Patriot News: Harrisburg school board to hold public meeting on plan to start school in mid-August
Patriot News: Penn State President Rodney Erickson, other university leaders to make pitch for more state funding
York Daily Record: York city's poop law passes
York Daily Record: Two candidates for auditor general are running for two seats simultaneously
York Daily Record: Two York residents sue school district over firing related to their criminal histories
Lebanon Daily News: Lebanon school board approves LERTA
Lehigh Valley:
Morning Call: Parkland revisiting plan to allow ads inside school buses
Morning Call: Lehigh County reassessments favors higher-end homes, commercially dense towns
Reading Eagle: Reading School District a bit short on cash
Reading Eagle: State House candidate would say no to pension, perks
Reading Eagle: Corbett budget would cut Reading Public Library funding by 5 percent
Express Times: Greenwich Township failed to maintain state-required financial records, auditor says
Express Times: Don Cunningham urges state officials to call special election to fill Doug Reichley's seat
Morning Call: Sen. Toomey's arguments are a matter of fairness
PennNews: CBPP smacks down Sen. Toomey's tax plan once more
NEPA:
Daily Review: Steve Welch campaigns in Towanda
Daily Review: Commissioners McLinko, Miller endorse Welch
Times Leader County may adopt gas impact fee
Times Leader: District magistrate court in Freeland to be phased out under plan
Wayne Independent: Aqua Pa plans $12.7 million in improvements for region
The Political Guide: Political profile for Gene Stilp
The Foundry: A case study in how localities can best respond to natural disasters
North by Northwest:
Erie Times-News: Erie challenges verdict in firefighter ADA case
Erie Times-News: Some familiar names will appear on Erie area ballots as party delegate candidates
Erie Times-News: Meadville chamber president to testify before Congressional subcommittee
Sharon Herald: Member quits over power struggle
Courier Express: New gas law dilutes St. Marys ordinance
Centre Daily Times: Proposed State College area school district budget would cut $1.28 million
Centre Daily Times: Nonprofit to study Pa. gas drilling, public health
Centre Daily Times: Cabot, Williams announce new Marcellus pipeline
Opinions:
Politico: Opinion: Is Santorum lucky enough to lose?
Politico: Opinion: Where's the change behind rhetoric?
Politico: Opinion: Governors: The policy innovators
Washington Post: Opinions: Democrats must chase independents to win
Washington Post: PostPartisan Opinion: Newt Gingrich's 'most dangerous' attack on President Obama
Tribune Review: The coming end of endless talk
Tribune Review: Santorum's out of touch on birth control
Post Gazette: Twisted policy: the U.S. takes a contorted approach to Iran
Observer Reporter: Long dead Alinsky resurrected as demon
Indiana Gazette: Clean air — now and for future generations
Daily American: Mission Possible
The Inquirer: Editorial: Must match education, jobs
The Inquirer:Shortages of nurses Philadelphia costs everyone
The Inquirer: Editorial: Land bank can keep tabs on vacant properties
Daily News: Editorial: Stealing home? State should use mortgage settlement  for homeowners
Morning Call: Sen. Casey lacks his father's fight against pro-choice
Tribune Democrat: Magisterial modifications
Morning Call: PA is overdue for its second President as Santorum surges
Reading Eagle: Don't make redistricting worse; stick with one primary
Blogs:
NEPArtisan: Scranton school board: I am unethical
2 Political Junkies: Fun with video: The frothy mix
2 Political Junkies: The birther craze in Pennsylvania – locally
Above Average Jane: Growth in manufacturing
Keystone Politics: Environmental regulating with the Corbett DEP
Jon Hangar: AP reports: No radiation in Pennsylvania drinking water
Citizen's Call: League of women voters puts local legislators through their paces
Citizen's Call: Voter ID bill status uncertain as opponents mount petition campaign
Lehigh Valley Ramblings: Geeting's urban dream: Nightmare on Hamilton Street
Lehigh Valley Ramblings: Harvard grad Mackenzie ready for Reichley seat
Lehigh Valley Independent: 67% oppose blunt birth control amendment
Lehigh Valley Independent: Gas prices, like all prices, are determined by supply and demand
Lehigh Valley Independent: Cunningham: Higher-end homes somehow the winners of Lehigh County reassessment