2/25 Morning Buzz
PoliticsPA broke the latest poll in PA-Senate 2012 yesterday, and it showed good news for Bob Casey. The DEP has taken a step (likely the first) toward a scaled-back Marcellus oversight stance. The Orie trial goes on (and on). And workers in PA continue to flex their muscle in a series or rallies across the state.
PoliticsPA Reports
Exclusive: More Good News for Casey in Latest Poll
Latest Municipoll, obtained by PoliticsPA: 46% of likely voters have a favorable opinion of Casey, compared with only 30% of voters with an unfavorable opinion. Obama's at 51%, Corbett's at 48%, and 57% of voters favor a Marcellus gas tax and selling the state's liquor stores.
Reps. Barletta & Marino Pitch Conservative Policies at King's College
Freshman NEPA Congressmen Lou Barletta and Tom Marino did not hide their conservative colors Tuesday night at King's College's Congress on Campus event where they both shared similar approaches to the national deficit, "Obamacare," illegal immigration, and the labor market.
Superintendents, School Choice and Budgets
The economic landscape of education in Pennsylvania is rocky at best. Facing budget cuts on the state and federal level, legislators around the state are looking for ways to cut costs in the tempestuous economic climate, but to mixed reviews.
Commentary: SB1 is the Ticket to a Quality Education
State Senator Jeff Piccola, one of the authors of the school choice bill pending the Senate, explains that his bill would expand educational opportunities – and make fiscal sense – for all Pennsylvanians.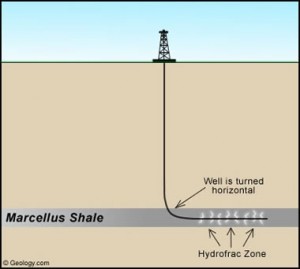 Headlines
Spartanburg Herald-Journal: Ex-Lobbyist Jim Hirini Helping Santorum Test the Waters for Possible Presidential Bid (h/t State House Sound Bites)
Capitol Ideas: Sen. Toomey Hopes Cooler Heads Will Prevail on Government Shutdown
The Big Tent: Nutter Calls House GOP Cuts 'Un-American'
Post-Gazette: Corbett repeals policy on gas drilling in parks
Early Returns: Rep. Tim Murphy will introduce drilling bill
Times-News: Sen. Toomey & The Kanzius Cancer Foundation
Pennsylvania Independent: Conservative-Liberal Face-Off May Be Coming and Sam Rohrer is Making Sure He Has Something To Do With It
Capitol Ideas: Ex-DCNR Boss Quigley Blasts Corbett Policy Shift on Drilling
Tribune-Review: Rep. Critz visits Charleroi Area High School to visit with students
Tribune-Review: Orie defense questions key witness on politicking, immunity deal
Post-Gazette: Orie's chief of staff questioned about inconsistencies
AP: Pa. Dems Resist Push to Privatize State Stores
Fox Philadelphia: State Sen. Hughes on Pa. Works Proposal
Newsworks: State Sen. Greenleaf to push prison reform with backing of Wagner
Early Returns: Onorato spurs Philly economy during the campaign
Tribune-Review: Pa. utility regulators narrowly OK FirstEnergy merger with Allegheny Energy
Times-Tribune: Drillers' tickets make waves
Times-Tribune: Experts address pipeline issues
NBC Pittsburgh: City Councilman Shields to run for District Judge
PhillyClout: Mayor Nutter Open to Casino on Market Street East
State House Sound Bites: 70% of Harrisburg Residents Down on Thompson
Patriot-News: Harrisburg Mayor Linda Thompson declines comment on Patriot-News-WITF poll
Citizens' Voice: Chief abandons controversial site for compressor station
Citizens' Voice: Scranton workers rally for Wisconsin employees
Post-Gazette: GOP's proposed cuts protested
Inquirer: Pa. lawmakers renew push for gas-drilling tax
Inquirer: Scarnati considers tour of drilling sites
AP: Plan aims to create Pa. jobs
Opinions
Times-Tribune: State can fund adultBasic
John Baer, Daily News: Gov. Corbett: Read your mail, save the health plan