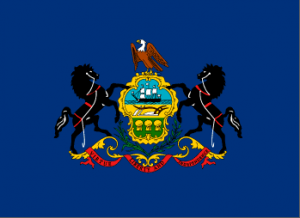 Endorsements start rolling out in Commonwealth Court race, fun names in Pennsylvania politics, people don't know how they feel about healthcare, and the Up & Downs from last week.  Good morning politicos, here's the Playbook!
Commonwealth Court: Democratic Primary Endorsements Thread: PoliticsPA is compiling all the endorsements for the Democratic candidates for Commonwealth Court. We will be updating it as they happen.
The Most Surprisingly Named Politicians in Pennsylvania: The real estate blog Estately compiled a national list of funny politician names per state. Their top choice for Pa. was not exactly bizarre.
F&M Poll: People All Over the Map on Health Care: In the latest Franklin and Marshall poll respondents said the ACA should be kept in place, and that the entire healthcare system should be torn down and rebuilt. Most voters though believe they are no better or worse off under the ACA.
2/24 Ups & Downs: The weather being democracy's friend, great poll results, and a new way to deny evidence. See who made this week's Ups & Downs!
Statewide
State House Sound Bites: Would Wolf's retirement incentive add to the pension liability?
State House Sound Bites: Lawmakers balk at municipal police fees, voice conflicting complaints
Philadelphia
Philly Voice: Environmentalists project their displeasure with Toomey on side of building
Inquirer: More than half of Philly's murders go unsolved
Inquirer: Perez wins race to lead national Democrats
Inquirer: Who was Leon Higginbotham? A Philly civil rights pioneer worthy of recognition
Inquirer: After Trump talks to Congress more "other" stuff is coming
SEPA
Bucks County Courier Times: U.S. constitutional amendments ratified over the years in February find new relevance today
Bucks County Courier Times: IRS has revoked tax-exempt status for 2,212 local groups in Bucks, Burlington and Montgomery counties
Bucks County Courier Times: Yardley woman helps organize anti-Trump activism with 'Indivisible' meeting
Pittsburgh
Tribune Review: President Trump's new plan will not cut social security and Medicaid
Tribune Review: President Trump claims he will not attend the correspondents dinner
Post-Gazette: Pat Toomey finally meets those who have protested outside of his office
Post-Gazette: President Trump's  comments towards Mexico create uncertainty with nationalism
KDKA: PA's new film tax set in place because of of Pittsburgh's movie boom
WTAE: Activists pressure Pittsburgh Water and Sewer Authority to oppose privatization of public assets
Southwest
Beaver County Times: Barlotta's bill orders patient centered treatment for opioid addiction
Beaver County Times: PA residents do not want the Affordable Care Act repealed but fixed
Observer-Reporter: Congress puts healthcare at the top of their agenda
Altoona Mirror: Refugees of various ages seek to attend mainstream  high school
Johnstown Tribune-Democrat: Democratic party elects former Labor Secretary Tom Perez as national chairman
NEPA
Times Leader: Governor Wolf can potentially secure minimum wage in PA
Times Leader: General public invited to Wilkes-Barre forum on training for local workers
Times-Tribune: PA tax amnesty will begin in April
South Central
Patriot News: At public memorial, Al Boscov remembered as a generous, caring, loyal man and a business titan
Patriot News: City council candidate says campaign is 'reintroduction' to Democratic Party in Lancaster
Patriot News: Wait, Kathleen Kane's investigation cost the state how much?: Stories you might have missed
Harrisburg Patriot News: Sue Paterno is bowing out of this year's race for Penn State alumni trustee seats: Report
Harrisburg Patriot News: Former police officer joins race for Harrisburg mayor setting up 6-way contest
Carlisle Sentinel: Pink slips may await some Pennsylvania public universities
Carlisle Sentinel: Refugees of a certain age seek mainstream high schools in Lancaster
York Daily Record: Wolf pitches early retirement, prompting concern about pension debt
York Dispatch: Phillips-Hill offering satellite office hours
York Dispatch: Gov. Wolf spent $1.8 million for budget consultant
Lancaster Intelligencer: Fracking causes several earthquakes in northwestern Pennsylvania, but no cause for alarm in Lancaster County
Lancaster Intelligencer: Earning his star: Elizabethtown native Ed Brandt promoted to senior Army National Guard chaplain
Lehigh Valley
Morning Call: Teen Trayvon Martin remembered on anniversary of shooting death
Morning Call: Newsmaker Q&A: J. William Reynolds, Bethlehem City Council president
Morning Call: Abe Atiyeh makes case against Whitehall's affordable housing law
Morning Call: Pennsylvania colleges could lose lots of money in Trump travel ban
Reading Eagle: The Rundown: Dent co-sponsors bill regarding Russia sanctions
Reading Eagle: Nearly $3.3 million allocated for agricultural land preservation this year
North by Northwest
Centre Daily Times: Rep. Thompson's constituents hold town hall — without him
Williamsport Sun Gazette: County sheriff pay hikes OK'd
Williamsport Sun Gazette: Local officials critical of education funding
Williamsport Sun Gazette: GOP candidate for governor addresses local Republicans
Williamsport Sun Gazette: On the right track
Williamsport Sun Gazette: Protesters chide congressman for unavailability
Erie Times-News: Officials say Erie County is not a sanctuary community
Erie Times-News: Rep. Kelly to take questions during tele-town hall
Erie Times-News: Sinnott calls action plan 'good foundation' for development
Erie Times-News: City Council to consider support of proposed medical marijuana business
Erie Times-News: Center of city bears Erie's highest poverty
Erie Times-News: Erie County Prison begins offering injection to curb opioid addiction
Erie Times-News: Government meetings in Erie County next week
Bradford Era: Thompson, Toomey have no town hall meetings scheduled
Opinion
Reading Eagle: Ron Southwick: Gov. Tom Wolf faces long odds in raising the minimum wage
Tribune Review: VA union's 'official time': Not a minute more
Tribune Review: The VA's drug problem: Disappearing opioids
Bucks County Courier Times: Tele-town hall a disappointment
Delco Times: Editorial: Costello not at fault for missing meeting
Patriot News: Is President Trump a failure? Depends on who you ask: Tony May
Patriot News: Trump gets his Congressional reset on Tuesday: Charlie Gerow
Inquirer: Inquirer Editorial: America needs immigrants, even the ones living here illegally
Inquirer: Commentary: Philly's underfunded schools, undervalued teachers
Daily News: DN editorial: How to protest president's policies on immigration