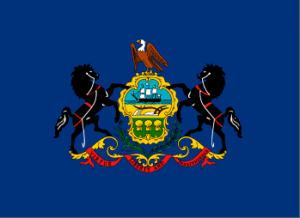 Shapiro scores Philly endorsements, Northeast officials back Zappala and we review this weekend's talk shows. Plus, last week's Ups & Downs! Good morning politicos, here's the Playbook!
2/26 Ups & Downs: Polls, lobbyists and a sidewalk altercation. See who made this week's list!
Zappala Picks Up Group of Northeast PA Endorsements: The Allegheny County DA is stretching his influence across the state.
Hughes, Haywood Among New Shapiro Supporters: A group of Philadelphia elected officials announced their endorsement of Josh Shapiro's Attorney General campaign.
Sunday Show Preview: February 28, 2016: We take a look at the Sunday morning political talk shows that will air throughout the state.
Statewide
Capitolwire: DEP 'drowning in paper,' needs funds to upgrade technology, Quigley says
Capitolwire: The PLCB is sure it can continue to deliver more dollars to the General Fund, just don't ask them to show you how
StateImpactPA: Audit faults Federal Railroad Administration for lack of oversight on oil trains
Philadelphia
Inquirer: Kenney budget to include proposed soda tax
Inquirer: Completely blindsided: Behind union chief's exit
Inquirer: City paying pension bonuses despite vast shortfall
Inquirer: Legislators move closer to legalizing medical marijuana in Pennsylvania
WHYY Newsworks: Push for changing uniformity clause gaining momentum in Philadelphia
WHYY Newsworks: Time and money at a rate of $143 a second
Philadelphia Business Journal: Kenney, state lawmakers call for property, wage tax changes
SEPA
Pottstown Mercury: Study aims to make Montgomery County more pedestrian friendly
Pottstown Mercury: Pottstown tax break program LERTA near finish line
Bucks County Courier Times: Penndel planning commission to hold meeting about Wawa
Delco Daily Times: Garnet Valley seeks replacement for departing board member
Bucks Local News: Former Newtown Business Association leader named president of the Lower Bucks County Chamber of Commerce
Bucks Local News: Newtown supervisors offer support to Reserve at Makefield homeowners in dispute with post office over mailboxes
Daily Local News: Party split in 6th District race
Pittsburgh
Post-Gazette: Rule would require more healthy choices for food stamp users
Post-Gazette: Hundreds march through Pittsburgh for Sanders
Post-Gazette: Presidents of Pitt, PSU decry state budget stalemate
WESA: Vulakovich Looks To Tighten PA Child Protection Law
WESA: PA Budget Secretary Deals School Superintendents A Reality Check
Southwest
Beaver County Times: Auditor General DePasquale audit of state prison reporting on inmate violence
Beaver County Times: Beaver County officials moving forward to refund bonds to save money
Beaver County Times: Beaver County pulls $40,000 in promised funding for '376 partnership'
Observer-Reporter: Democrats' heavy hitters put clout on line in Senate primary
Observer-Reporter: Penn State's agricultural offices threatened in budget fight
NEPA
Times Leader: Plymouth Borough to hold special meeting April 4 to eliminate Borough Manager position
Times Leader: Luzerne County tackling Children and Youth license and credit rating downgrades
Times Leader: Capitol Roundup: State Rep. Gerald Mullery looks to ease reporting
Times-Tribune: New law requires parent volunteers to have background checks
Citizens Voice: Former Rep. Sherwood hopes to become delegate
South Central
Patriot-News: Supreme Court refuses to re-argue power outage records case
Patriot-News: Pa.'s six living governors join push to end appeals-court elections
Carlisle Sentinel: Annual: State budget process relies on compromise that some say no longer exists in Harrisburg
York Dispatch: York County backs mass transit consolidation
York Dispatch: Democrats' heavy hitters put clout on line in Senate primary
Lehigh Valley
Morning Call: No budget could force Penn State to close extension offices
Reading Eagle: Officials, immigration advocates in a legal brawl over Berks County Residential Center's license
Reading Eagle: Conrad Weiser School District facing deficit in $46 million budget
Reading Eagle: Berks County Agricultural Preservation Board gets nearly $2 million
North by Northwest
Centre Daily Times: Penn State trustees approve strategic plan
Go Erie: Erie School District increasingly stands apart in LECOM tax fight
Go Erie: League of Women Voters to hold forum in Erie
Opinion
Post-Gazette: Looming closure: Keep schools open; shut down Harrisburg
Post-Gazette: Base pay only: Peduto is right on limits for suspended officers
Citizens Voice: City should widen the search for board members
Citizens Voice: congress should end tax loophole
York Dispatch: We can't continue to let American jobs go overseas
Inquirer: Has Clarke been trying one-up Kenney?
KYW Newsradio: Why does Philadelphia love Trump?
Patriot-News: Help Pennsylvania's poorest keep the heat on
Blogs
PA Budget & Policy Center: Immigration Fact Check: Undocumented Immigrants Already Paying Billions in State/Local Taxes
2 Political Junkies: Two Videos, One Reality – Dancing With The Obamas, Hope And Terror On Black-ish
2 Political Junkies: Senator Al Franken On The Senate Floor (Sen. Toomey: DO YOUR JOB)
Lu-Lac Political Letter: South Carolina Democratic Primary: Hillary Routs Sanders
Commonwealth Foundation: No One Person is to Blame for Pennsylvania's Problems
Keystone Crossroads: Lead paint was banned 40 years ago. Why is it still a problem in Pa. cities?
Citified: Sources: Kenney to Propose a Soda Tax