A not guilty verdict, bad ratings, a positive out of not being picked, and a decision to stay out of the race. See who made this week's Ups & Downs!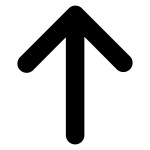 Larry Farnese. The federal jury came back with a not guilty verdict for State Senator Larry Farnese.  He was acquitted of all charges in the case stemming from bid to run the Eighth Ward in Center City Philadelphia.  

WIlliam Caye & Irene Clark. Both received the dreaded "Not recommended" from the PA Bar Association in its rankings of 2017 judicial candidates.  It will be important to see if the ranking hurts their chances of earning their party's endorsement next weekend.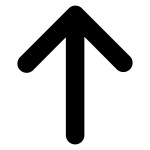 Thomas Hardiman. Thomas Hardiman may not have gotten the final nod for the Supreme Court, but becoming a nationally known jurist may help his chances if another vacancy should open on the Court. Plus, he will avoid what may be a historically tough nomination process.  

Hal English. State Representative Hal English was a surprise late entry into the Superior Court race, but after barely making a splash in the last two caucus straw polls, he decided to end his bid. 

Pittsburgh. Pittsburgh has to issue a boil water advisory to thousands of its residents after it was found the water going to those neighborhoods might have been contaminated.  The discovery forced many schools in the city to close for the day.

Seth Williams. The Philadelphia District Attorney has found himself trailing three of his four challengers in fundraising for the DA's race.  This stacked against the legal and ethics issues he is dealing with do not help his reelection chances.  
The tweet of the week goes to Philly Voice contributor Brian Hickey for his tweet about the charges against Farnese:
Kinda surprised the feds didn't charge state Sen. Farnese for visiting me in the hospital.

— Brian P. Hickey (@BrianPHickey) February 2, 2017