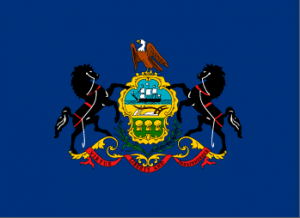 Wolf previews his budget address, Shapiro scores some Pittsburgh support and you can enter our New Hampshire primary prediction pool. Good morning politicos, here's the Playbook!
PA-6: Political Prognosticator Rips Li: The Rothenberg and Gonzalez Political Report had some tough words for Democratic Congressional candidate Lindy Li.
Shapiro Touts Pittsburgh Endorsements: Cyril Wecht, Dan Frankel and Dan Gilman are all supporting Shapiro's campaign for Attorney General.
HD-182: Waxman Makes the Ballot: The Democrat is challenging State Rep. Brian Sims in the primary.
2016 PoliticsPA New Hampshire Primary Pool: Cosponsored by PoliticsPA & The Law Offices of Adam Bonin, enter for your chance at eternal glory. Winners announced here later this week.
PA-BGT: Preview: Wolf Sticking to His Guns (VIDEO): In his budget address tomorrow, the Governor will again call for more education funding, new tax revenues.
Legislative Elections Update
HD-164: Challenger Sekela Coles won the endorsement of the Upper Darby Democratic Committee over incumbent State Rep. Margo Davidson.
"I am proud to receive the endorsement of the Upper Darby Democratic Party," Coles stated. "It shows that Democrats in Upper Darby are ready for new leadership that stands up for fully funding education, protecting women's rights and economic development. This endorsement underscores my record as a productive, energetic councilwoman. I will go to Harrisburg to advocate just as hard on behalf of the 164th District."
The 164th district is located in Delaware County.
Statewide
State House Sound Bites: Wolf readies second budget address amid wreckage of first year's spending fight
PLSReporter: GOP-sponsored severance tax bills vetted by committee without clear end game
PLSReporter: Legality of budget impasse spending approvals put in legislative crosshairs
Capitolwire: Given an opportunity to get a vote on Wolf's 'framework' budget, House Democrats back off
Philadelphia
WHYY Newsworks: 'Sunshine' questions loom over Philadelphia School Reform Commission resolution
WHYY Newsworks: Lead-tainted water in Flint draws new attention to lead risks in older Pennsylvania cities
Philadelphia Business Journal: Pennsylvania is the 5th worst state for leaving free college money on the table
Philadelphia Business Journal: DNC launches online portal for volunteers
Philadelphia Business Journal: Bloomberg-funded group taps Nutter for 1-year term
Inquirer: Senate to vote Wednesday on Kane ouster
Inquirer: Lawyer in Eakin case says deal unlikely
Heard in the Hall: Hotel greeters, tech experts: the DNC wants you
SEPA
Pottstown Mercury: Budget impasse could cost Phoenixville taxpayers $3M
Bucks County Courier Times: Bensalem council urging residents to attend EIT town hall meeting
Bucks County Courier Times: Eighth District Congressional candidate Brian Thomas drops out
Bucks County Courier Times: Bucks, Montgomery counties get combined $15 million for parks and trails
Bucks County Courier Times: With few expectations, school districts seek insurance against uncertainty
Daily Local News: Dinniman lauds signing of Keystone Exam bill
Pittsburgh
Tribune Review: Senate to vote Wednesday on Pennsylvania AG Kane ouster
Post-Gazette: 3 East End Democrats endorse Josh Shapiro in AG race
Post-Gazette: In New Hampshire, Pennsylvanians try to make a difference
Early Returns: Mean John has a…Fetterman..and a smile
Pittsburgh Business Times: Pennsylvania's gas rig count drops by 3
WESA: Questions Grow in Pennsylvania's Confusing Budget Situation
Southwest
Beaver County Times: Moon Area School Board hears elementary configuration presentation
Beaver County Times: Beaver slated to vote on full-time manager, could hire police chief
Observer Reporter: Washington County rolls out pretrial services program
Altoona Mirror: Municipalities weigh zoning options
Tribune Democrat: Grip of poverty: 'To help those among us'
NEPA
Times Leader: Hazelton council members, chief weigh in on funding for additional police officers
Times Tribune: Wolf to pitch second state budget while first plan remains incomplete
Citizens Voice: Butler Township supervisors looking for ways to speed up recycling
News Item: Judge tosses Mt. Carmel eminent domain lawsuit
South Central
Patriot News: Hold on to your wallets: Here comes another Pennsylvania budget
Patriot News: Pa. medical marijuana supporters hold 18 minute sit-in outside state House leaders' offices
Patriot News: Preview of coming attractions: Pa. House panel launches discussion of Marcellus Shale drilling tax Monday
York Dispatch: Schreiber seeking re-election in 95th House district
York Daily Record: Joe Sestak to discuss veteran issues
Lehigh Valley
WFMZ: Lopatcong mayor, council set for courtroom battle
Morning Call: Gov. Tom Wolf calls for 'honest budget,' tax increase
Morning Call: State budget impasse complicates teacher contract negotiations
Morning Call: Gov. Tom Wolf looks for public support prior to another possible budget showdown with Legislature
North by Northwest
Centre Daily Times: Pennsylvania Senate plans vote this week on AG Kane Removal
Centre Daily Times: Questions grow in Pennsylvania's confusing budget situation
Sun-Gazette: City Council OKs hire of 2 new cops
Opinion
Patriot News: With second budget address, Wolf, lawmakers must do better
Inquirer: Time to end slush fund
Inquirer: Don't ban unpaid internships
Delco Daily Times: Middle East policy needs some realism
Pottstown Mercury: Jerry Shenk: Labor policies threaten Pa.'s future
Pocono Record: No more delays on reassessment in Monroe County
Post-Gazette: Too much overtime: The county jail must have a ready guard force
Blogs
Citified: 5 Things to Know about Darrell Clarke's Massive Jobs Plan
Citified: Nutter Lands Yet Another Job, at a Bloomberg Initiative
The Lu Lac Political Letter: Where did Rubio get that message?
2 Political Junkies: Another Chuck McCullough Count, I guess