Miccarelli is accused of sexual and physical assault, Pawlowski is found guilty, Lamb gets good news from the Cook Political Report, Fitzpatrick looks like the adult in the room, and more.  See who made this week's Ups & Downs!



Nick Miccarelli.  State Rep. Nick Miccarelli is the latest lawmaker caught up in the #MeToo movement with allegations of physical and sexual assault against two women surfacing this week.  Miccarelli denies the allegations, but calls for him to resign have begun to surface.  



Ed Pawlowski.  Allentown Mayor Ed Pawlowski was found guilty of 47 counts in the federal corruption case against him.  Pawlowski's conviction means he will have to resign ending a 12 year run as mayor, and likely ends his aspirations for higher office.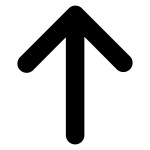 Conor Lamb.  Conor Lamb's campaign for the special election in the 18th district got good news this week when Cook Political Report moved the race to 'toss up.'  Lamb generated good news for himself when he announced he has raised $3.2 million so far for the special election.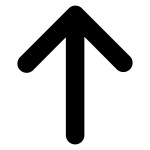 Brian Fitzpatrick.  Congressman Brian Fitzpatrick has come across as the adult in the Republican Congressional delegation by being the only Republican to not put his name on the lawsuit to throw out the new Congressional maps.  


Christina Hartman.  Democratic Congressional candidate Christina Hartman announced this week she is switching from running in the old 16th Congressional district to the new 10th district that includes northern York county, part of Cumberland county, and all of Dauphin county.  Unfortunately, nobody told her digital team as her website still reads "The counties of Lancaster, Chester, and Berks are home to some of America's hardest working, most caring people."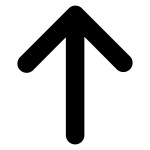 Online Voter Registration.  It was announced this week that the online voter registration system had its 1 millionth person use the online system to register to vote or update their registration.


Shannon Edwards.  Shannon Edwards, the woman who former Congressman Tim Murphy had an affair with which lead to his resignation, announced a run for Congress this year, which resulted in a PFA order against her for threatening to kill her husband to be revealed.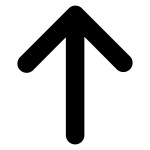 Rennick Remley.  Republican candidate for Pittsburgh's District 8 council seat Rennick Remley took a standard "why I'm running ad" from his opponent Erika Strassburger and turned it around in a funny and different way, gaining headlines in Pittsburgh for his efforts.  
Bonus Up/Down: Every week, PoliticsPA will be including a bonus up or down, that is exclusive to Playbook email subscribers.  To sign up to see the bonus arrow click here.
The tweet of the week goes to state House Rep. Mike Schlossberg for his expanded list of rhetorical devices likely to be used by Ed Pawlowski's attorney Jack McMahon.  
Of course…the old "The guns are smoking of innocence" tactics! Related to this rhetorical device:
– "The other shoe has dropped…into a pool of NOT GUILTY."
– "Caught red handed…being PURE AND INNOCENT"
– "Engaging in a quid pro quo…OF LOVE" https://t.co/rppvQeGQnU

— Mike Schlossberg (@MikeSchlossberg) February 27, 2018