Republicans see a down week, Lieutenant Governor candidates take the hot seat while future Gubernatorial candidates see an upside from the week, and Conor Lamb has another good week.  See who made this week's Ups & Downs!


Republicans. In definitive fashion, federal courts dismissed the party's legal efforts to delay or overturn the new congressional maps. The decisions end months of wrangling and put PA Republicans on significantly weaker footing heading into a difficult election cycle. PA will be at the heart of Dem efforts to flip the U.S. House, which means a coordinated campaign that will also impact vulnerable state Reps and Senators.



Aryanna Berringer.  Former Lieutenant Governors ernor candidate Aryanna Berringer dropped out of the LG race, but in her exit took shots at her former opponents and looks more bitter in her exit.  



Joe Gale.  After months of dismissing the allegation that he was too young to serve as Lieutenant Governor, Republican Joe Gale was kicked off the ballot by the Commonwealth Court for being too young to serve as Lieutenant Governor.  



Mike Stack.  Current Lieutenant Governor Mike Stack is having his residency challenged, since he sold his house after moving to the LG mansion in Harrisburg. He listed his mother's Philadelphia home as his address on his petitions, hoping to keep the city of brotherly love under his name for the upcoming primary.



Paul Mango. Washington County Commissioner Diana Irey Vaughan is Mango's informal running-mate. She also, as it turns out, is not a candidate for congress in the new PA14. However, the PennLive scoop that she was testing the waters for the race, just weeks after joining team Mango, was an unforced error.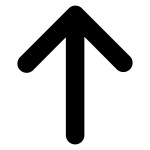 Future Gubernatorial Candidates.  The state Senate unanimously passed a bill to allow gubernatorial candidates to formally choose their own Lieutenant Governor candidates avoiding splits at the top of the ticket. Sorry Gov. Wolf, it's not retroactive.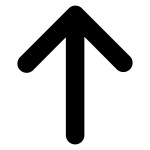 Conor Lamb.  Congressman-elect Conor Lamb officially won his seat this week when Republican Rick Saccone conceded the race to him, and was also named to the DCCC's frontline program which will help him raise money to face a primary race and a well funded Republican incumbent in Congressman Keith Rothfus. Speaking of the PA17 primary, two opponents – Aaron Anthony and Erin McClelland – dropped out and endorsed him.



Ryan Costello.  Congressman Ryan Costello drew a primary challenger in his new Congressional district, which could complicate plans he might have had about exiting the race and enabling the party committees to select a replacement. Furthermore he filed fewer than 1,300 signatures – making him ripe for a legal challenge.


Shannon Edwards.  Shannon Edwards, the woman former Congressman Tim Murphy had an affair with that eventually caused him to resign, caused an uproar when she announced she would be running for Congress.  But her run has already ended when she failed to file her nominating petitions in time with the Department of State.  


Cris Dush.  This week state House Rep. Cris Dush introduced articles of impeachment against all but one of the state Supreme Court Justices in response to their ruling on the state's Congressional maps.  The move has been immediately jumped on by Democrats and observers as a bad decision that could set a precedent of impeaching judges for making decisions politicians don't like. Chief Justice Saylor, a Republican, blasted the idea Thursday: "Threats of impeachment directed against Justices because of their decision in a particular case are an attack upon an independent judiciary, which is an essential component of our constitutional plan of government."
Bonus Up/Down: Every week, PoliticsPA will be including a bonus up or down, that is exclusive to Playbook email subscribers.  To sign up to see the bonus arrow click here.
The tweet of the week goes to Pittsburgh Post-Gazette reporter Liz Navratil for understanding how most people felt during the spring snow storm.
On a scale of 1 to 10, my current desire to make snow angels outside the state Capitol is about a 12. pic.twitter.com/EOEFva1IkD

— Liz Navratil (@LizNavratil) March 21, 2018