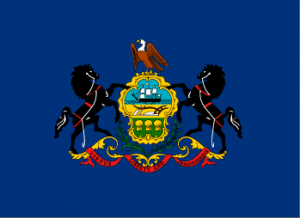 The DCCC starts its healthcare messaging, Pennsylvania's elected official react to the healthcare bill, and the Philly DA's race takes shape.  Good morning politicos, here's the Playbook!
DCCC Puts Healthcare Front and Center: The DCCC is targeting Congressmen Meehan and Costello for their votes on the AHCA.
Pennsylvania's Elected Officials React to the GOP's Healthcare Bill: Reactions spanned from support to outright rejection of the proposed bill.
Philadelphia District Attorney Primary Takes Shape: Seven Democrats and one Republican filed nominating petitions to be on the ballot in the May primary.
Statewide
StateImpact: Environmental chief warns of 'significant' staffing shortages
StateImpact: Sunoco rejects township's attempt to block valve for Mariner East 2
StateImpact: PSEG Power could pull out of PennEast pipeline project
Philadelphia
Inquirer: Move to honor 'Porngate' prosecutor ignites Council
Inquirer: Pa. sues IBM, alleging $60 million in cost overruns in unemployment-system contract
Inquirer: Dumping of Puerto Rico's addicts in Philly is subject of hearing next week
Inquirer: Race on to excavate huge number of historic graves found on building site
Inquirer: Ubiñas: The unhappy anniversary of the Philly Shrug
Inquirer: Report: Philly schools still face costs when students go to charters
Inquirer: Byko: How a Republican may steal a Democratic state house seat
Inquirer: 'Telefraud' from overseas call centers targets American consumers, union says
Inquirer: Striking Delco hospital nurses to return to work Friday
Philadelphia Magazine: LGBTQ Event of the Week: Miss Richfield 1981: 2020 Vision
Philadelphia Magazine: Why Sixers Owner Joshua Harris Met With President Trump
Philadelphia Magazine: Philly Considers "Safe Injection Sites" for Opioid Users
Philadelphia Magazine: Charles Koch Foundation Gives $2.2M to Penn Law School
Philadelphia Magazine: Will This Clean Up Philly's Pothole Problem?
WHYY Newsworks: Councilman wants more data on Philadelphia crashes to aid in safety measures
WHYY Newsworks: City's new director of LGBT Affairs takes first step toward resolving Gayborhood racial tensions
WHYY Newsworks: Advocacy group says pre-K art classes may improve learning
WHYY Newsworks: Wolf administration fears GOP health care plan will hurt many Pennsylvanians
Billy Penn: Philly's mayor is heading to SXSW: It's 'one of the things I was elected to do'
Billy Penn: Philly 'middle neighborhoods' like Tacony, Mayfair to get City Council hearing
KYW Newsradio: Hillary Clinton To Speak In Pa. Next Week
KYW Newsradio: New 'Safe Streets' Bill Introduced To City Council
KYW Newsradio: City Council President Appoints First Members Of Regulatory Reform Committee
KYW Newsradio: 'Second Chance Court' Now In Session In Delaware County
Philadelphia Business Journal: Pennsylvania politicians react to GOP's healthcare bill
Philly Voice: Milton Street says Uber is 'no different' from what 'plantation owners did to people'
Philly Voice: Details announced for first town hall with U.S. Sen. Bob Casey
Philly Voice: SEPTA rolling out next phase of Key Card program with Travel Wallet feature
Philly Voice: These for-profit schools are 'like a prison'
SEPA
Pottstown Mercury: Upper Providence neighbors balk at tax hike
Pottstown Mercury: Liquor referendum effort falls short in East Coventry
Bucks County Courier Times: Video: Dentists from Montgomery County travel to Nicaragua
Bucks County Courier Times: Pennsylvania fire commissioner: Change batteries in smoke alarms when turning clocks forward
Bucks County Courier Times: Brian Fitzpatrick lobbies for PFOS/PFOA health study funding
Bucks County Courier Times: State, Bucks County officials react to Republican ACA replacement plan
Montgomery Media: North Wales council condemns vandalism at Jewish cemeteries
Bucks Local News: Newtown Township borrows $1M to pay for expanded road repaving, improvement program
Pittsburgh
Tribune Review: Who pays when the Steelers want to upgrade Heinz Field? It's complicated
Tribune Review: Leechburg school district pondering facility upgrades
Post-Gazette: Franklin Regional eyes districtwide technology upgrade
Post-Gazette: Tax collection stirs discussion in Homestead
Post-Gazette: North Hills board approves tax break for The Block Northway
Post-Gazette: Peduto, city officials voice support to immigrant leaders
Post-Gazette: How Dr. Thomas Starzl, a trailblazing surgeon and transplant pioneer, helped breathe life into Pittsburgh's economy
Post-Gazette: Four out of five Pittsburgh school board seats are contested
Post-Gazette: Penn Plaza protesters set up 'living room' to block traffic in East Liberty
WESA: Pittsburgh Tackles Most Pressing Challenges With New Resilience Strategy
Southwest
Beaver County Times: Rothfus says bill gives flexibility to thrift banks
Beaver County Times: House bill would let fire relief funds be used to pay basic utilities
Johnstown Tribune-Democrat: Johnstown council backs bill to ease sewer system mandates
Johnstown Tribune-Democrat: DEP to build acid mine drainage treatment plant in Cresson
Johnstown Tribune-Democrat: Three candidates vying for Johnstown mayor
NEPA
Standard-Speaker: Furloughs in sight for city employees
Times-Tribune: Scranton teachers accept new retirement incentive
Times-Tribune: Scranton to seek grant funds for Lackawanna College development plans
South Central
Patriot News: Pa. Senate Democrats are slowly finding their cyber-legs again after ransomware attack
Patriot News: Who is officially on the ballot for Lancaster County's primary?
Patriot News: Four ex-Pa. treasurers could be called to testify during federal bribery trial
Patriot News: Battles abound for Cumberland County's primary
Lancaster Online: Consultant picked for State System of Higher Education's strategic review
Lehigh Valley
Morning Call: Former Nazareth mayor charged with theft seeks new public office
Morning Call: Pennsylvania sues IBM over $170 million contract dispute
Morning Call: Lehigh Valley Tea Party opposes GOP Obamacare repeal bill
North by Northwest
Erie Times-News: Proposed cuts threaten Lake Erie projects, health
Erie Times-News: Erie School District's woes caught in political crossfire
Erie Times-News: Democrat Patrick Duda seeks Erie City Council seat
Opinion
Tribune Review: Federal reefer madness: End the prohibition
Reading Eagle: Editorial: Legalizing recreational marijuana wrong track for Pa.
Patriot News: 'I don't want to be in their spot,' top Pa. Senate GOP aide says of Dems' hacking nightmare
Inquirer: Inquirer Editorial: Who thinks PGW will lower rates if next winter is colder?
Inquirer: Commentary: Don't rescind progress on health care
Inquirer: Philly Clout: Congressman's conspiracy theory was supposed to be 'private'