Life saving convoys, a candidate scaring off potential challengers, and Congressmen getting good ratings.  See who made this week's Ups & Downs!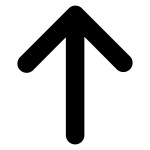 PennDOT/National Guard/State Police.  During the snowstorm this week, the three groups worked together to transport a young child in need of a heart transplant from East Stroudsburg to Danville.  This is only one highlight of the work done by the emergency crews during the storm who worked long hours to make the roads safe for travel.
Scott Wagner.  Gubernatorial hopeful Scott Wagner successfully scared off one challenger this week, but being the only candidate in the race has its downside.  The Democrats can focus all of their attention on you.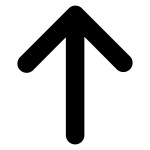 Targeted Congressmen.  Congressmen Ryan Costello (R-Chester), Pat Meehan (R-Delaware), Lloyd Smucker (R-Lancaster), and Matt Cartwright (D-Luzerne) all were all rated as likely to win their seats, while Brian Fitzpatrick (R-Bucks) was rated as "leans" by Larry Sabato's Crystal Ball.  This is good news as all five Congressmen have been targeted by the DCCC or the NRCC for 2018.  

Mike Kelly. Congressman Mike Kelly was caught talking about a 'shadow government' during a speech in Mercer county last week, bringing the bad kind of national attention to him.  The comments were almost certainly caught by a tracker trying to gets hits on Kelly ahead of a possible Gubernatorial or Senate run in 2018.  

Philly Democrats.  Their last ditch effort to get their candidate on the ballot was turned down by the Supreme Court, meaning the only candidate on the ballot will be Republican Lucinda Little.

Mary Murray.  Allegheny County Magisterial Court Judge Mary Murray's petitions were challenged by the PA GOP in Commonwealth Court.  While the court has been ruling in favor of allowing more candidates on the ballot rather than fewer, having to spend resources on the challenge in races with often little cash will likely make it harder for Murray to win.  

Jesse White.  Former State Rep. Jesse White's troubles continue to pile up as he lost his law license this week.  
Bonus Up/Down: Every week, PoliticsPA will be including a bonus up or down, that is exclusive to Playbook email subscribers.  To sign up to see the bonus arrow click here.
The tweet of the week goes to Pittsburgh Post-Gazette reporter Chris Potter for knowing the best ways to pick ballot positions:
We out-old-school you: Allegheny uses leather gourd-looking things often fixed up with tape, and plastic bottles with the tops cut off. https://t.co/2ITtSHr7cX

— Chris Potter (@CPotterPgh) March 15, 2017