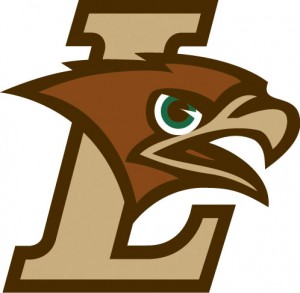 Good morning politicos, we hope you enjoyed the St. Patty's Day revelry (and the Lehigh-beats-Duke revelry) this weekend. Here's the Buzz.
Will the Netroots Play in PA-17? The online progressive community has the ability to bring national attention and fundraising to candidates they see as liberal true believers. In Pa., blue dog Rep. Tim Holden faces a primary from liberal attorney Matt Cartwright. One national website is already tuned in. Will the movement follow?
3/16 Ups & Downs: Lots of Ups this week, as the presidential campaign continues to heat up in Pa. And in Harrisburg, business as usual provides entertainment as usual.
What His 2006 Loss Means for Santorum: The NYT takes a look at the former Santorum's 17.2 point loss to Bob Casey and asks, what does it mean? "Those very qualities may have cost him the election in 2006. But they have helped rebrand him as the face of conservatism in 2012 as he challenges Mitt Romney for the Republican presidential nomination." It echoes this prediction, made in 2005, that Santorum was willing to go down as a martyr in 2006 in order to bolster a bid for the White House.
Columbia County GOP Endorses Rohrer: The Columbia County Republican Committee voted Thursday night to back Sam Rohrer for U.S. Senate. The unusual move comes in opposition to the PAGOP's endorsement of Steve Welch. They also endorsed Frank Pinto for Auditor.
CBS News Exclusive: Congressmen Hold Fundraisers: CBS News has discovered that members of Congress – including Rep. Mike Fitzpatrick – raise money as part of an effort to fund their campaigns. The program sent a hidden camera crew to Key Largo, where 14 Congressmen were having a weekend fundraiser.
Critz Won't Appeal Altmire Ballot Ruling: The campaign of Rep. Mark Critz's campaign will not pursue a challenge to the nominating petitions of primary opponent Rep. Jason Altmire. The deadline for appeal has passed.
Altmire Poll: Altmire Increases Lead Despite Court Challenge: A freshly released internal poll from Jason Altmire's campaign shows the Democrat with a 55 to 31 point lead. The poll's release is intended to combat the notion that Mark Critz's recent challenge to Altmire's nominating petitions diminished his standing in the district.
Altmire, Critz Work St. Patty's Parade: Happy St. Patrick's Day! Saturday in Pittsburgh, countless thousands are celebrating at the annual parade. And some, including Vice President Joe Biden and rival Reps. Jason Altmire and Mark Critz, were hard at work on the campaign trail.
Meet George Badey (Video): The Democratic attorney challenging Rep. Pat Meehan released a biographical web video Friday afternoon playing up his Philadelphia roots.
Shuster Alone on the PA-9 Ballot, Might Face Dem: Rep. Bill Shuster will have the GOP primary all to himself in the 9th congressional district. His opponent Travis Schooley turned in just 1,045 petition signatures and a judge tossed him from the ballot this week. But a Democratic candidate is circulating petitions.
Legislative Election Updates
Pittsburgh-area seats: Check out the Pittsburgh Post-Gazette's run down of the candidates in pretty much every state house and senate campaign in the area. (HDs 20, 22, 24, 25, 39, 45, 49, 56 and SD-37).
SD-9: PEG PAC, the affiliated political action committee of the Pa. Business Council, endorsed incumbent Sen. Dominic Pileggi, who is facing a GOP primary from Roger Howard. "Senator Pileggi knows that competitive tax rate, free market public policy, and a fair legal system form the foundation for a strong business environment that will enable our job creators to grow and flourish," said David W. Patti, PBC president & CEO.
SD-33: Rich Alloway (R-Franklin) will have the GOP primary all to himself. His conservative challenger James Taylor has been knocked off the ballot after he turned in just 559 signatures. 500 are required. Taylor said he will run a write-in campaign.
SD-37: Rep. Mark Mustio pulled in the first local committee endorsement in this race, from the Bridgeville Republican Party. In a Mustio press release, committee chair Joel Lakus took a direct swing one of his primary opponents, Raja. "At a time when families are struggling and friends of mine are having a hard time finding work, we cannot trust a person who plans to triple his work force overseas.  Raja has clearly demonstrated that he is more concerned with lowering the unemployment in foreign countries than right here in Pennsylvania," Lakus said. Sue Means is also running in the primary to replace retiring Sen. John Pippy.
HD-10: Slippery Rock Township (Butler County) Supervisor John Hines pulled his name from the GOP ballot, leaving failed legislative candidate/controller candidate Michael See of North Sewickley Township alone in the primary to face state Rep. Jaret Gibbons (D-Beaver).
HD-14: Midland Councilman and Democrat Sam Rosatone Jr. withdrew his petitions rather than continue to face a challenge backed by GOP state Rep. Jim Marshall (R-Beaver). He may still run a write-in campaign (which requires 300 Democratic votes to win a spot on the general election ballot). He says he'll  meet with Midland and county Democratic officials early this week and make a quick decision.
HD-24: Ed Gainey, the primary challenger to Rep, Joe Preston, has accused the incumbent's campaign of forging numerous signatures. You can view a PDF of the alleged forgeries – which don't look good for Preston. (h/t NPP).
HD-39: Democrats are hoping for a rematch against Rep. Rick Saccone, one of the GOP's most vulnerable freshmen. The man he beat in 2010, former Rep. Dave Levdansky, is coming back around for another try. But first he must clear primary challenges from Robert Rhoderick, of Elizabeth Township and Dan Connolly of South Park.
HD-92: The York Daily Record previews the race to replace Rep. Scott Perry (running for Congress), and talks the five GOP hopefuls: Scott Derr, Daniel Johnson, Anthony Pugliese, Mike Regan and William Sieg.
HD-185: The drama continues. Fareed Mabry, a community activist, decided not to contest a challenge to her petitions. Except she didn't, she claims. Though her attorney filed the withdrawal papers, Mabry says she didn't consent. You really have to read this article to appreciate it.
HD-192: State Rep. Louise Williams Bishop, who is seeking a 13th two-year term, will remain on the April 24 Democratic primary election ballot despite admitting in testimony Monday that she signed as the circulator on some nominating petitions that were really circulated by a friend.  Commonwealth Court Judge Renee Cohn Jubelirer ruled this afternoon that Bishop could withdraw those petition pages, which still left her with enough valid signatures to stay on the ballot. Will Mega is the other Democrat on the ballot.
Don't see your candidate's updates in the Buzz? Add press@politicspa.com to your press list.
National:
Tribune Review: Experts debunk top 10 2012 presidential myths
AP: Pa. May Get Rare Chance To Help Pick Nominee
AP: A Look at Santorum's Long-Shot GOP Strategy
Politico: Santorum regrets supporting Specter
Politico: Santorum dodges on brokered convention
Politico: Santorum has history with Puerto Rico
Politico: Brown makes raunchy barb at Santorum's expense
Politico: Santorum: No difference between Romney, Obama
ABC: Santorum: I want to go one-on-one in debate with "weak" Romney
Huffington Post: Rick Santorum not getting Catholic vote
Roll Call: GOP braces fro possible open convention
Five Thirty Eight: Statehood support should help Romney in Puerto Rico
Five Thirty Eight: In need of a game change, Santorum plays small ball
Early Returns: Daily Santorum: Almighty wind
Slate: The Republican primary's rotten boroughs
The Hill: Santorum: Romey's inability to close out GOP race shows 'real weakness'
The Hill: Romney wins Puerto Rico GOP primary
National Journal: Why Mitt Romney and Rick Santorum may battle until June
Real Clear Politics: Manufacturing an economic myth
The Caucus: Disruption closes a Missouri caucus before vote
New York Times: A passionate persona forged in brutal defeat
Statewide:
Inquirer: Pa. could be tough for Santorum
WHYY Newsworks: Pa.'s GOP delegates not bound to state primary winner
Atlas Project: The Dem firm takes a look at some of the data about groups affected by Voter ID
Times-Leader: Mellow Loss of Pension Uncertain
Times-Tribune: Mellow Case Shows That Fate Turns On Powerbrokers In The General Assembly
Capitol Ideas: Anger grows over Corbett's "Just close your eyes" comments on mandatory ultrasound bill
State House Sound Bites: Food stamps asset test gets first legislative hearing
PA Independent: Analysis: Santorum has votes, Romney has endorsements
PA Independent: Week in Review: Voter ID, abortion, taxes take hold in PA
StateImpactPA: Environmentalists critical of EPA's Dimock Results, EPA releases sampling plan
StateImpactPA: EPA test results roundup
StateImpactPA: Behind the scenes, Corbett worked hard on ethane cracker bid
Morning Call: State Supreme Court hears Bucks tax collection case
Philly Inquirer: Corbett's comments cause a storm in social media
Philadelphia:
Inquirer: Rutgers student lost his dice roll
Inquirer: Archdioceses suspends top attorney
Inquirer: Blasting crime the 'Fuzz' way
Inquirer: Sandusky's attorney again seeks records of his client's accusers
Inquirer: Opening eyes to a faulty bill
Inquirer: The night City Council went to church
Inquirer: Phila. rally supports the clean & the green
Inquirer: Medical ethicist Caplan leaving Penn
Inquirer: Penn State board meets, still feel the heat
Inquirer: Lower Merion official's pay raising eyebrows
PhillyClout: Birthers 0-for-3 in knocking Obama off the PA primary ballot
Phillynow.com: Daily Grinder: Another alleged Phila. terrorist sympathizer arrested
Phillynow.com: Committee of Seventy relaeses everything you need to know about Voter ID
Phillynow.com: Clarke tone-deaf about concerns over North Central Neighborhood Improvement District
Phillynow.com: Accusations fly in Philly ballot-access case for 185th District
KYW Newsradio: New law could put drivers who cause 'serious bodily injury' behind bars for more time
SEPA:
Pottstown Mercury: PA's Right to Know law working well locally
Pottstown Mercury: Phoenixville council approves conditional use for Madison at French Creek
Pottstown Mercury: Commissioners: Primary will be voter ID law dry run
Pottstown Mercury: Borrowing for new borough garage will save Pottstown $375K a year
phillyburbs.com: Moorestown Republicans endorse Township Council candidates, mayor not one of them
phillyburbs.com: Stuart school renovations not among proposed Willingboro bids
Delco Daily Times: Casey sets Senate hearing on gas prices, refinery closings for April
Delco Daily Times: County Council exploring potential for Sunoco site
Delco Daily Times: Neumann University to host congressional hearings before the Homeland Securtiy Subcommittee on Counterorrism and Intelligence
Montgomery Media: New Voter ID law will likely get trial run in Montco primary next month
Montgomery Media: Lower Providence supervisors approve water hook-up
Bucks Local News: Supervisors to consider ordinance on carrying firearms in Lower Makefield Township parks
Bucks Local News: Chuck Machion takes the oath of office as Newtown Borough's newest councilman
Pittsburgh:
StateImpactPA: Shell picks Pittsburgh area for major refinery
Tribune Review: State's Shell deal trades short-term tax losses for long-term jobs
Tribune Review: Experts debunk 10 myths heading into election
Tribune Review: Santorum key player in making connector project happen
Tribune Review: Corbett: I'd understand if Pitt wants to become private
Tribune Review: Mayor's three-hour radio show boosts campaign, some complain
Post-Gazette: Never did political work for Orie, two staffers testify
Early Returns: Daily Santorum: Almighty wind
Early Returns: Altmire poll: Up 24 over Critz
Early Returns: Corbett enters the panther den
KDKA: Sen. Casey meets with Vice President over future of 911th airlift wing
KDKA: Corbett talks education funding cuts at Pitt
Southwest:
Beaver County Times: Casey urges review of nuclear evacuation zones
Beaver County Times: Casey lobbies Biden on 911th
Beaver County Times: Political prose: You say goodbye, we say, um, who were you again?
NEPA:
Times-Leader: One Debate Between Holden and Cartwright
Times-Tribune: Luzerne County Mulls Changing Tax Collection Process
Times Leader: Democratic nominees to have one debate in 17th Congressional district
Lehigh Valley:
Morning Call: Winners and losers in Lehigh County reassessment
Morning Call: Nockamixon gas drilling proposal tests new state law
Morning Call: Human services advocates decry Corbett's proposed budget cuts
Reading Eagle: State subsidies prop up contracted busing, report finds
Express Times: City of Easton fights blighted properties as foreclosures increase
Morning Call: Rep. Dent challenger calls for earmark ban after federally funded plant closes
South Central:
Carlisle Sentinel: New map pits two sitting Western Pa. Dems into primary
York Daily Record: York County voters talk; Congressional candidates listen
York Daily Record: Primary preview: Five Republicans vie for 92nd state House seat
York Daily Record: Challenger's name removed from Senate's 33rd district ballot
York Dispatch: Campaign finance report released for auditor general race
Lancaster Intelligencer: Justice delayed, Part 2: A new order in the court?
Lancaster Intelligencer: Newspaper request to see hotel tax figures is denied
North by Northwest:
Erie Times-News: Earll says timing not right for voter-ID bill
Erie Times-News: Orie staffer: No campaign work done on state time
Sharon Herald: Civic lobby turns forty
Opinions:
Daily News: Editorial: Council hits the streets to hear about budget, and that's good
Daily News: Editorial: When the earth moves…ask where the fracking is
Daily News: Opinions: Afghans aren't the only ones tired of war
Daily News: Opinion: Benefits district will improve Temple area
Daily News: Opinion: Listen to Philadelphia's principals
Daily News: Opinion: The 'war on women' is all rumor
Inquirer: Opinion: Obamacare premise is just wrong
Inquirer: Opinion: Obama's questionable claim to whack at will
Inquirer: Opinion: A hidden gem of a vice president
Inquirer: Opinion: Rejecting Affordable Care Act is rejecting Constitution
Inquirer: Opinion: Tolerance over free speech
Inquirer: Opinion: Wind power has drawback in death of birds
Delco Daily Times: Editorial: U.S. should withdraw from Afghanistan now
Delco Daily Times: Opinion: Voter ID law has good and bad sides
Pottstown Mercury: Opinion: An act of war
Pottstown Mercury: Opinion: Obama's pie-in-the-sky energy polices and gas prices
Pottstown Mercury: Opinion: In politics fight, Breitbart knew culture was key
Pottstown Mercury: Letter to the Editor: Quarry brings much-needed jobs to region
Daily Local: Opinion: What happens next with the Republicans?
Daily Local: Letter to the Editor: A win-win proposal under ObamaCare
Times-Tribune Editorial: Prisons Sub for Ethics Mellow Case Another Mess That Indicts State Legislature
Times-Tribune Editorial: Recommit To Higher Education
Reading Eagle: Photo ID law is just a distraction from real issues
Express Times: Healthy debate doesn't include cheap shots; Voter ID requirement unnecessary – March 18th letters to the editor
Courier Express: Op-Ed: Obama will get credit, or blame, for gas prices
Centre Daily Times: Obama now in cagey part of his presidency
Philly Inquirer: Make Casey answer for Blunt amendment
Philly Inquirer: Source of Santorum's strength in PA may also be his weakness
The Washington Post: Santorum's bad weekend (aside from Puerto Rico)
Bloomberg: The worst presidential campaign ever?
Blogs:
CasablancaPA: Oops. Again.
Young Philly Politics: 50 years ago this week, JFK ushered in modern consumer protection era
Keystone State Education Coalition: There goes $11M for our schools
Lehigh Valley Independent: The choice for Charlie Dent: McCain vs. the Tea Party
Lehigh Valley Independent: Corbett budge permanently eliminates funding for farmland preservation
Lehigh Valley Independent: House GOP afraid of the Birth Control politics
Pennsylvania Progressive: Pennsylvania gags physicians
Pennsylvania Progressive: Health care for those with pre-existing conditions available
Pennsylvania Progressive: "The Road Traveled"
Keystone Politics: Mike Fitzpatrick one of GOP freshman taped undercover in key largo Florida
Keystone Politics: Foreclosure filings up after GOP defunds HEMAP
John Hanger: WSJ reports 258 natural gas plants being built; grid reliability is assured
John Hanger: Pickens plan defeated by 47 senators, even as war with Iran looms
Citizens Call: Voting rights advocates to PA: "See you in court"
North Pittsburgh Politics: This doesn't look good for State Rep. Joe Preston
North Pittsburgh Politics: Was the petition challenge worth it?
Keystone Politics: Patrick Murphy won't enforce ultrasound bill as AG